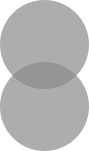 A couple weeks ago, we threw my sister Tredessa a baby shower (remember her bridal shower from 2 years ago?)…..wait, did I even mention that she is pregnant?!  Ooops.  Well, she is – due in about 6 weeks with a little girl – Evangeline Lilly.  The elements of her shower were floral, embroidery, and touches of vintage.  It was a really special day with so many wonderful friends and family and we all got to meet Ryan's step-mom, Debra Ann who came out from Florida for the shower, and is one of the sweetest women I've ever met:)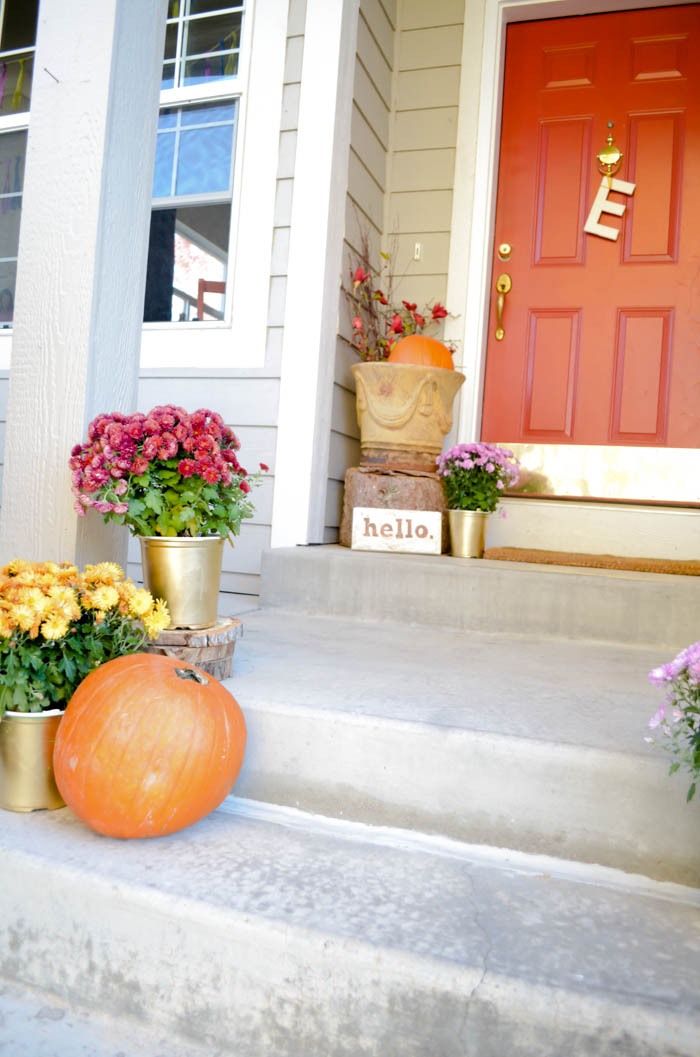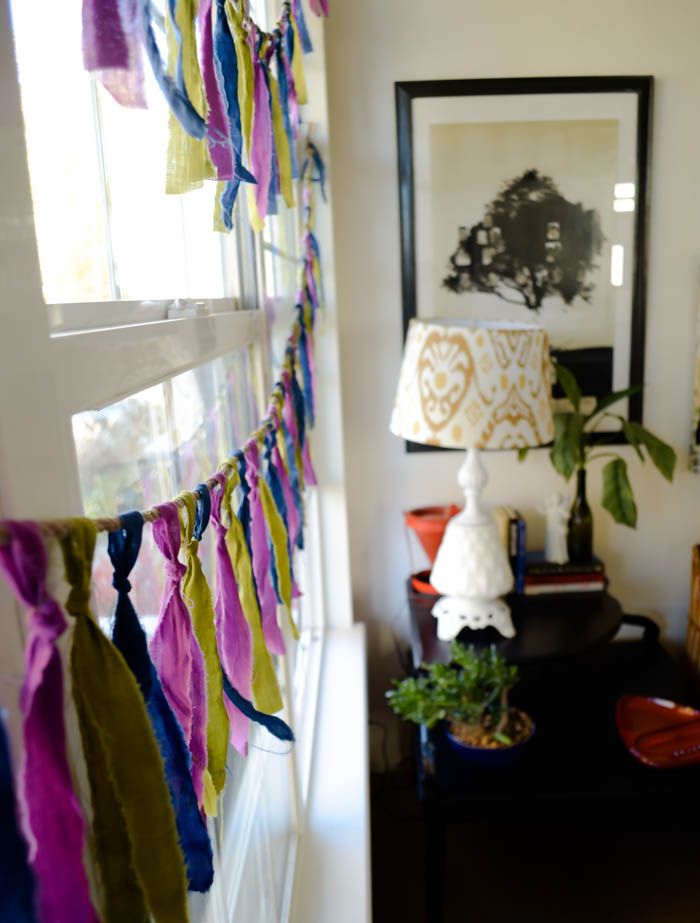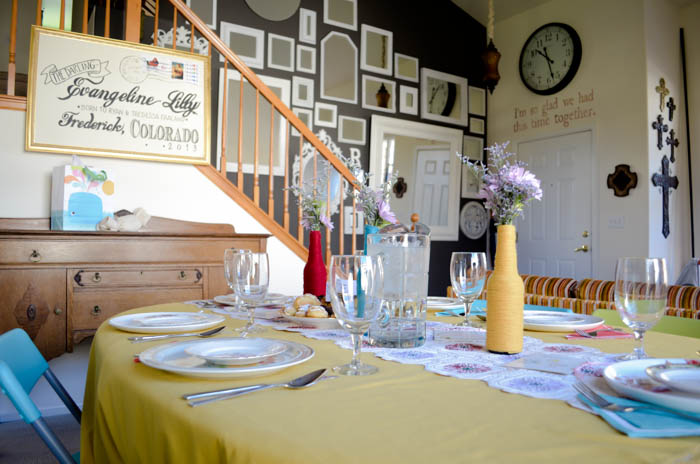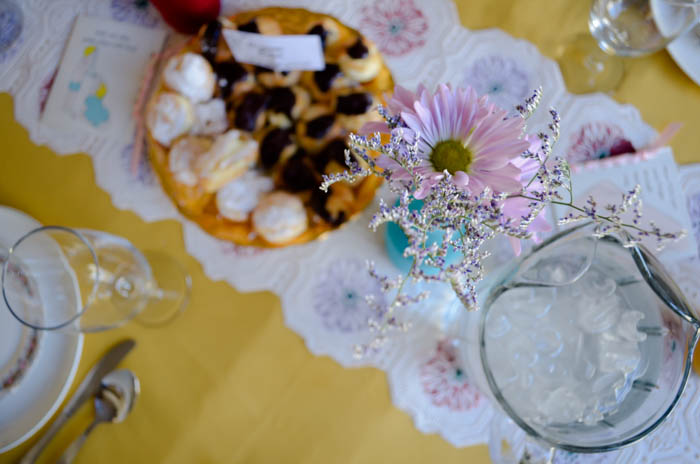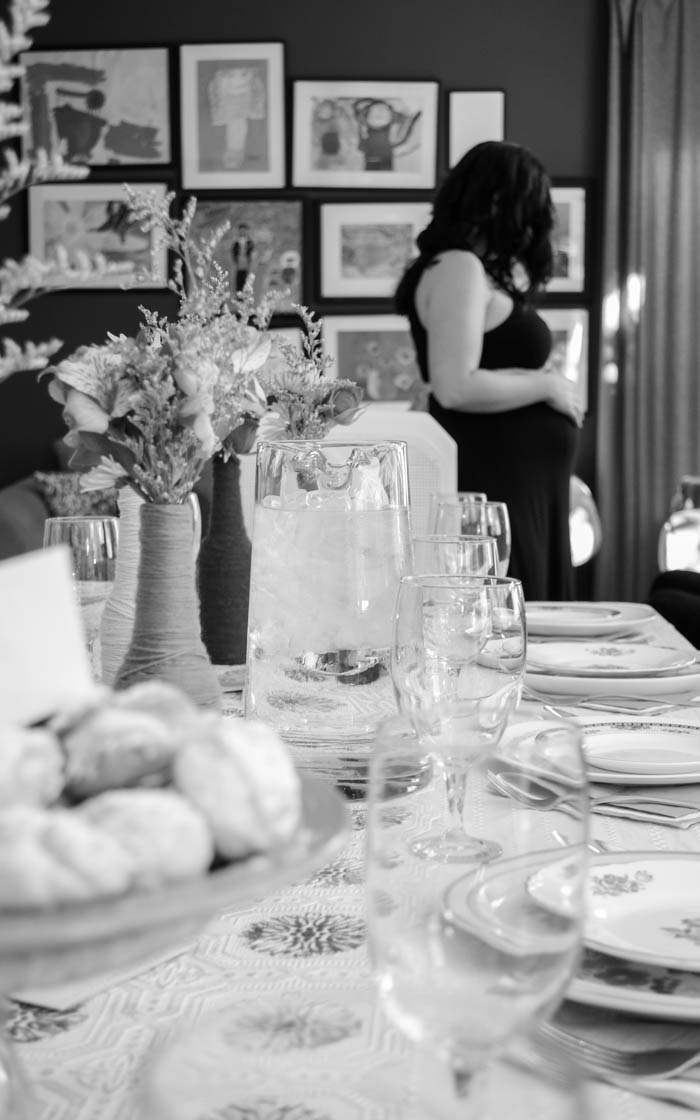 Baby E!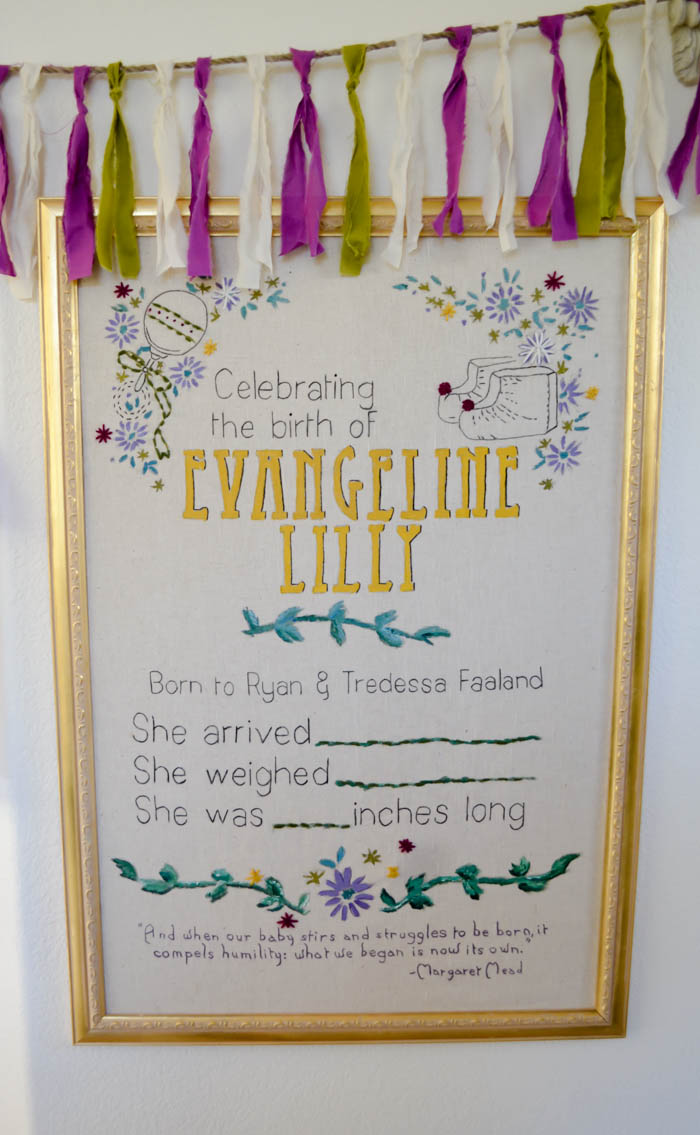 This is a large handmade version of the shower invitation that went out to all the guests.  Stormie designed it using an old embroidered piece that our maternal Grandma made way back when.  We all helped do some embroidery on each of the paper invites that went out.  It took forever, but was so worth it – they were just beautiful!  The invites were such a hit, we decided to make a "life-size" one and hang it up at the shower.  My parents drew and painted the invite on fabric, and I took the time to embroider it with yarn.  It turned out really cool, and I love that this can be hung in the nursery with all of Baby E's stats – such a sweet keepsake!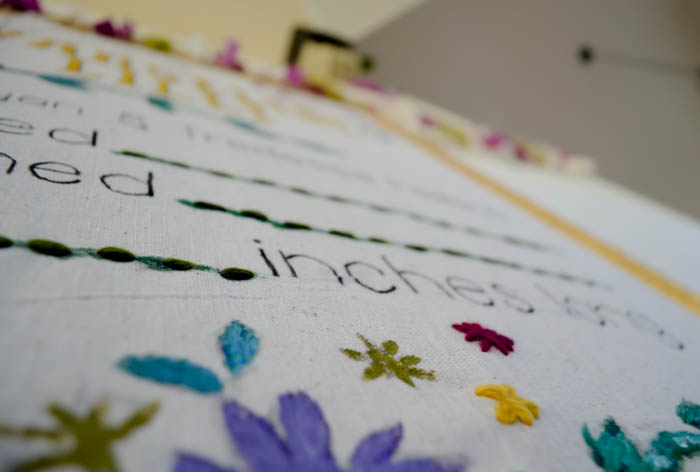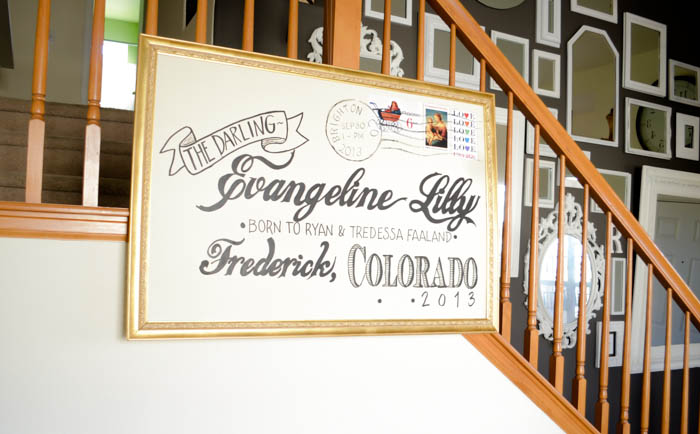 This is also a "life-size" version of the shower invite envelopes!  Isn't it cool?  Yes, our amazing mom hand-addressed each and every one of the envelopes to our guests and they looked just like this.  My parents drew and painted this one as well, and this will also be another piece that they can hang in Baby E's nursery – so amazing!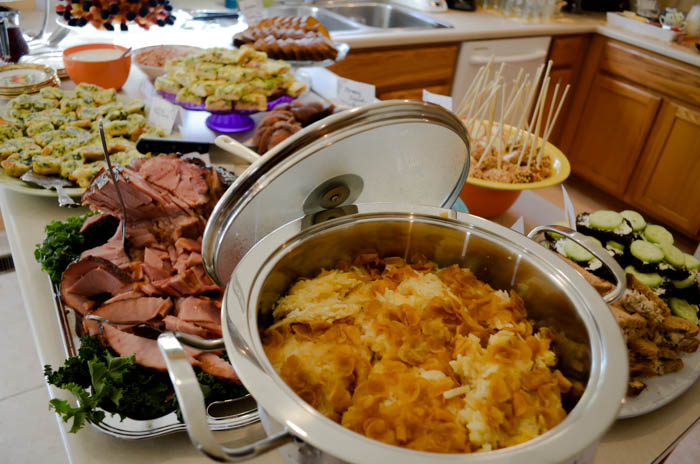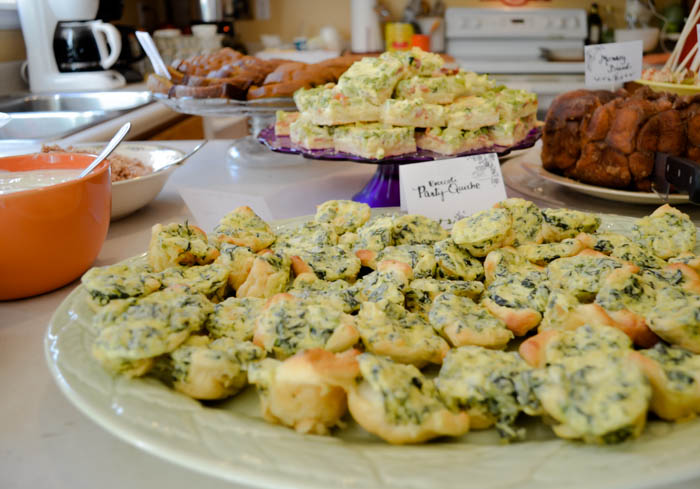 The shower started at 11, so we were able to do both breakfast and lunch goodies (yes, I suppose you could call it a "brunch").  There were mountains of quiche, warm monkey bread, tasty caramel apples, hash brown casserole, juicy ham, fruit and yogurt, french toast casserole, gooey brownies with icing (made by the fabulous Debra Ann), cucumber sandwiches, chicken salad sandwiches, yummy cake, and I'm sure I'm forgetting the rest, but it all looked delish and our guests seemed to be enjoying it immensely:)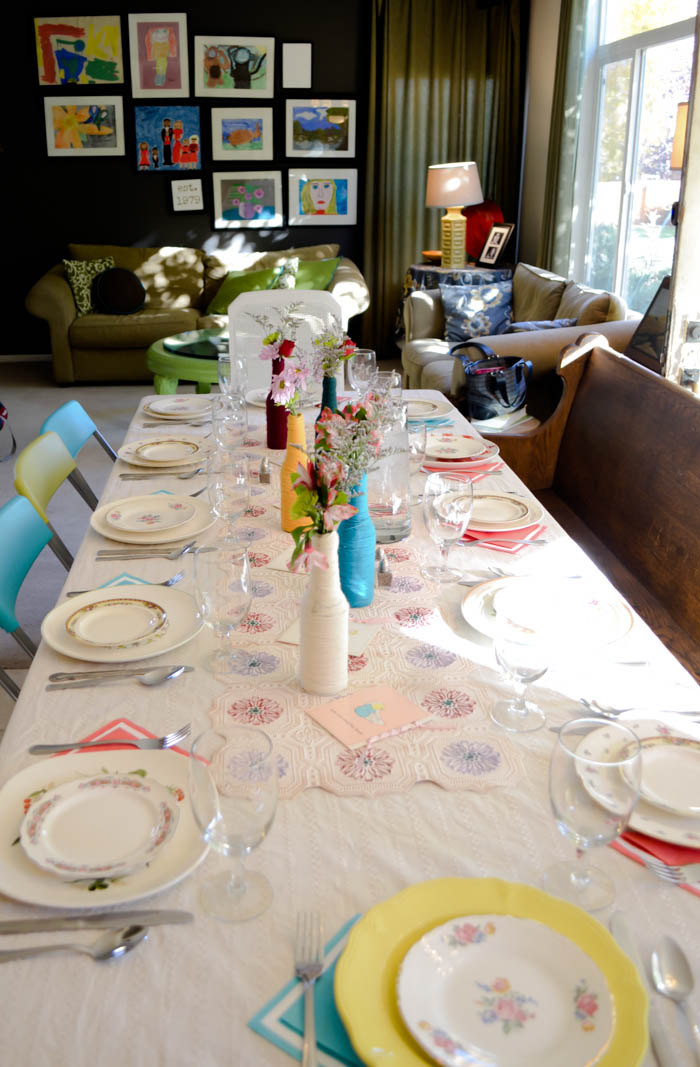 We all helped with the decorations, which included gathering vintage plates and table cloths, our sister-in-law Jovan made yarn-covered bottle vases, and an "E" to hang on the front door.  My sister Tara, decorated the front porch with flowers and pumpkins and Stormie made the pretty fabric garland hanging in the window and on the walls.  Our mom made chalkboard art, a TON of the food, and decorated the whole house since she lives there;)
One of the things that I worked on were these floral table runners.  I thrifted a roll of anaglypta wall paper a few months ago, and have been waiting for the perfect opportunity to use it for something cool.  Anaglypta wall paper is a textured paper that you can paint, or treat to give it a different feel than just plain white.  If you lightly brush over it, the paint just stays on the raised parts.  I painted the whole thing first with a golden brown to give it an aged look, then painted the flowers with dark red and violet, and the centers of the flowers blue and green.  I really liked how it looked, but felt that it needed something else, so I carefully cut around all of the edges giving it a scalloped edge – I LOVE how they turned out and I'm planning on hanging one in my house for the holidays.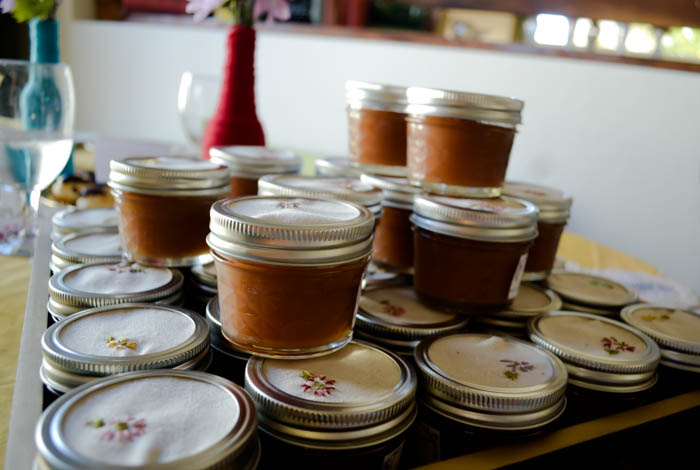 Stormie made the CUTEST favors – homemade apple butter in little jars with hand-embroidered  lids.  Gah!  So cute.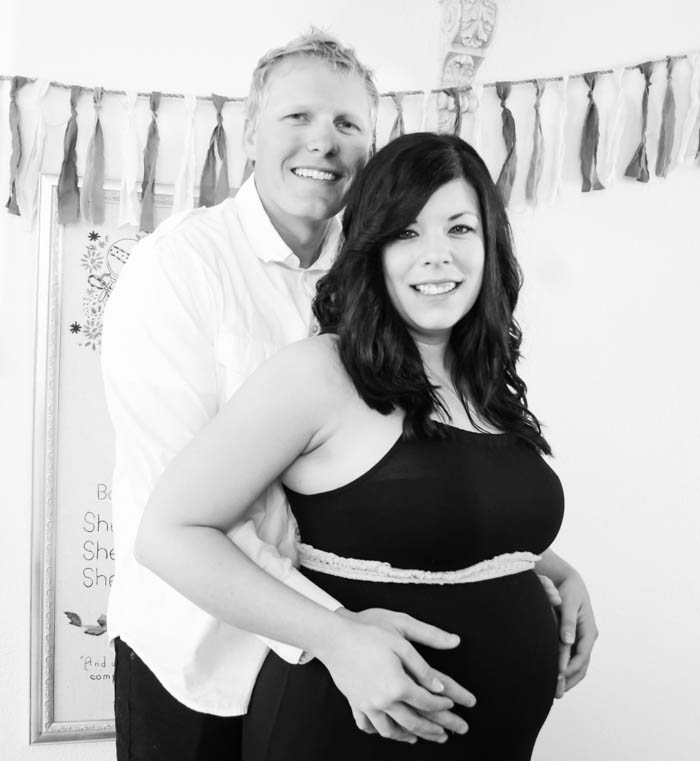 Here they are, the soon-to-be parents!  Don't they look so calm and relaxed?  Little do they know….haha, I kid!  But seriously, it's crazy to think that their lives will completely change forever in a matter of weeks.  They will no longer just be Ryan and Tredessa, they will be Mom and Dad – and they will be GREAT parents!  Love you  both – thanks for letting me be a part of your shower and for making me an aunt again:)