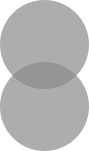 I know you have been on the edge of your seats waiting to see the rest of the decor, so alas…here it is.  As you probably noticed in some of the pictures, our centerpieces were made of wire.  We knew that we wanted to use wire because it gives great structure without weighing everything down.  It also transfers the Rodarte style that we love into decor elements.  In addition to the tissue paper poms from Anthropologie, another inspiration that came from the brilliant store was using chicken wire as they did in their honey displays last year.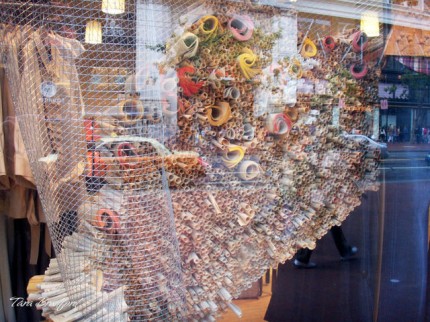 We wanted to start with a stable structure to add to so the centerpieces would be easy to carry in and set on the tables without any type of assembly required.  Small 32″ high tomato cages turned out to be our starting point.  I cut off the tops to make them a little shorter so people would be able to see over them and attached small pieces of chicken wire to one side.  Once the chicken wire was in place, I covered the remaining empty space with 14 gauge baling wire in a haphazard design.  Next the centerpieces were wrapped with embroidery floss and the entire wire sculpture was spray painted white.  We added 3 tissue paper and dress pattern poms to each one and our textured yet simple centerpieces were finished.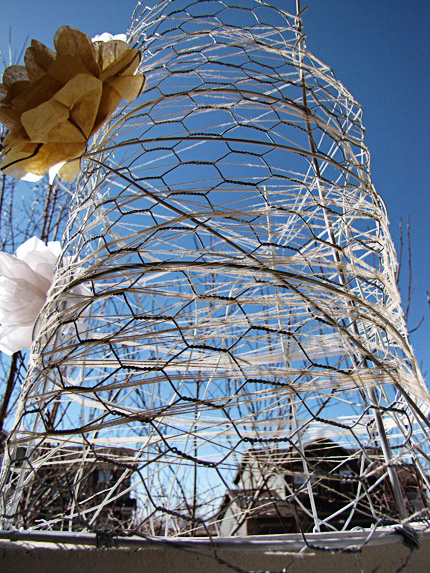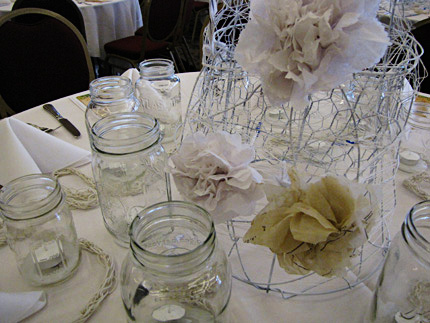 We also finger knit 2500 feet of cotton twine(with the help of our sister, Tredessa) to use between the mason jars on the table to add more texture.  MayDae are huge fans of finger knitting and we take any and every opportunity to use it.  It is especially nice to do while watching movies(which we did) because it goes fast and you don't have to watch what you are doing after awhile.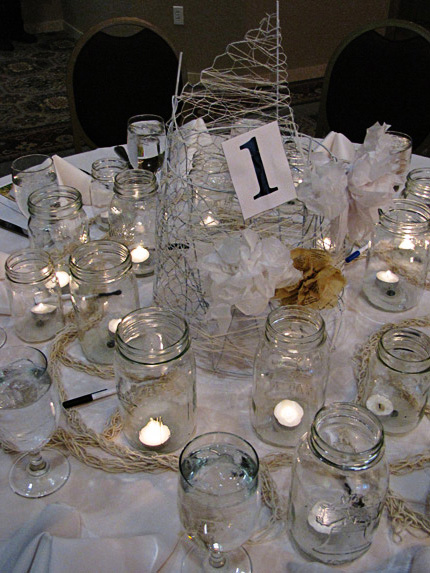 We made a larger version of the centerpieces to put on the stage.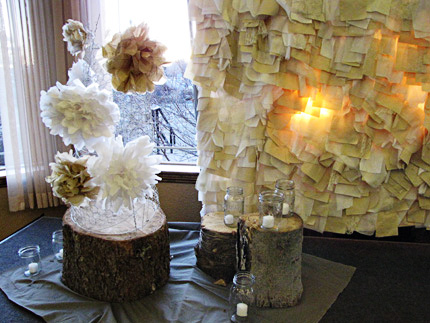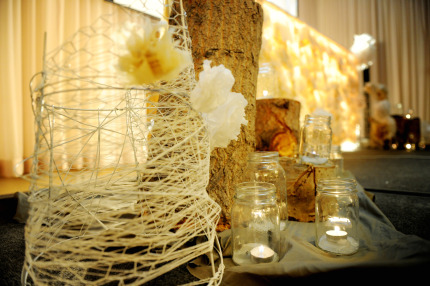 (photo by Lilac Photography)
For the buffet table, I used a 48″ high tomato cage and wrapped chicken wire around the entire thing to create a cylinder.  I then attached 90+ tissue paper and dress pattern poms to the chicken wire, cutting up and scraping my arms in the process(pain is beauty, right?).  Lights were placed inside to create the glowing effect.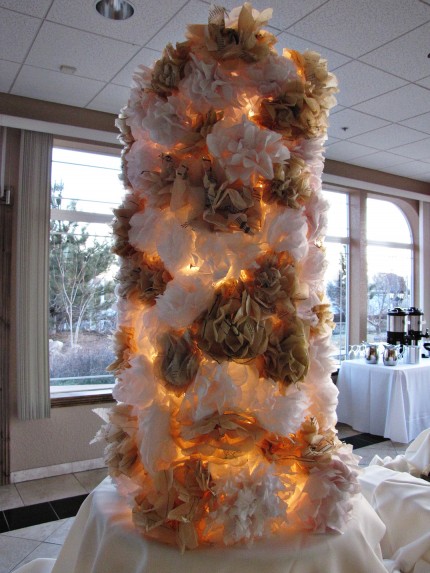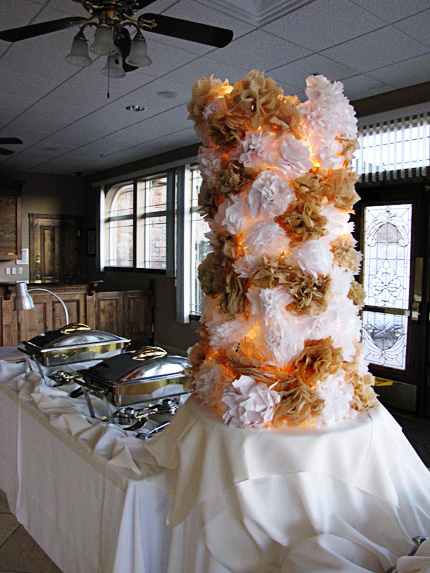 On the opposite side of the entrance from the fabulous drapes, we had around 15 tree stumps of varying widths and heights where we placed mason jars of candles(Thanks Dave for cutting those for us!).  The result was a warm and welcoming glow to bring people in and help create the mood from the second they stepped through the doors.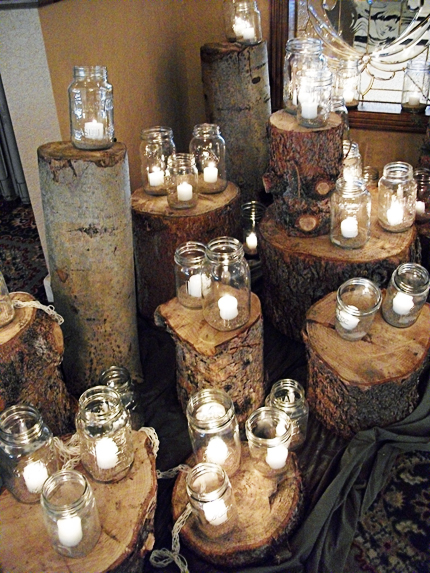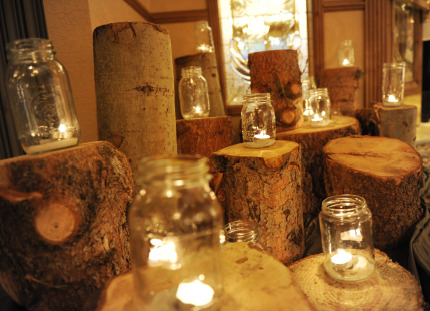 (photo by Lilac Photography)
And that is it my friends.  These are the things MayDae spent many hours working on over the last few weeks.  We absolutely love how everything turned out and are excited to now focus our efforts on getting our Etsy.com shop up and running!