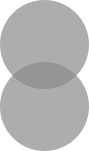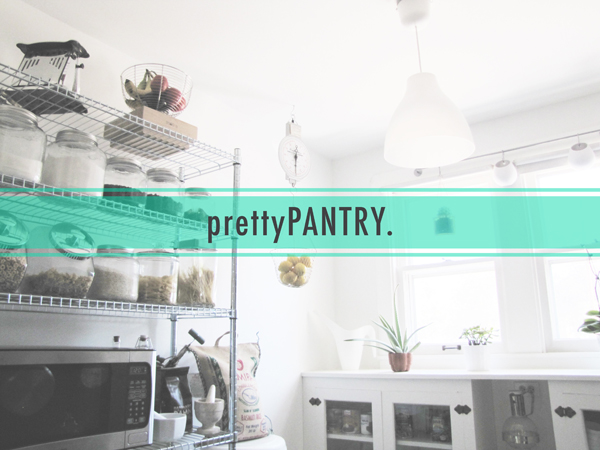 Hello loves!  Over the past few months – since January actually – I keep promising to show photos of my "new" pantry.  I was holding off because it's not quite finished, but I decided it's time for the reveal because honestly, who knows when it will ever be "finished"?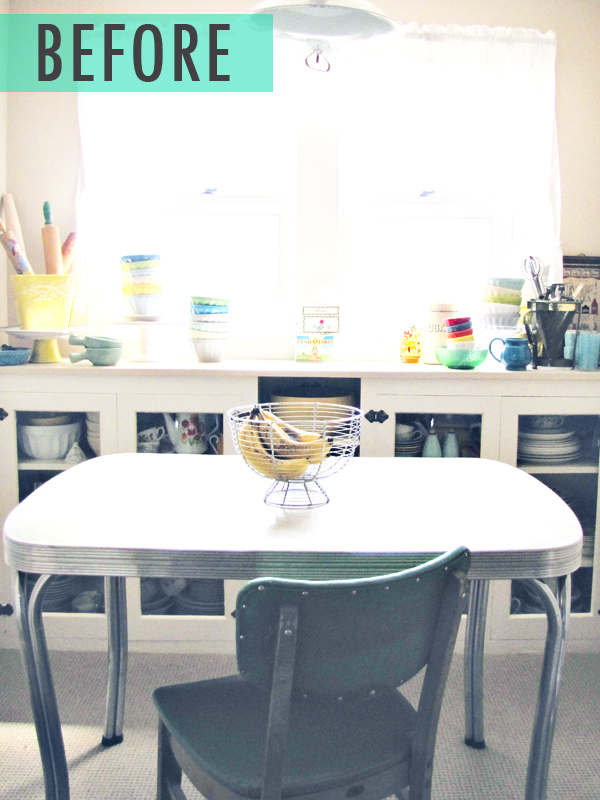 Remember the kitchen nook?  I definitely loved it for awhile, but after my sister moved out in November I decided it was time for a change.  I love to cook and kept seeing the most amazing pantrys everywhere – pantrys with incredible displays.  Before I transformed the nook, the only pantry I had was a very thin broom closet-esque  space that was deeper than it was wide.  It made for very difficult stocking and every time I needed something, I would basically have to climb inside.  Not fun.  Now – I have all the space in the world: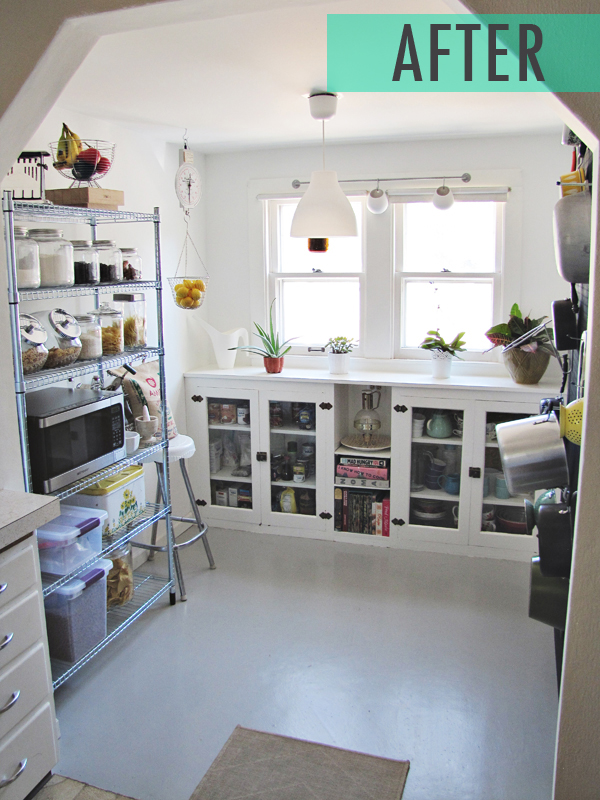 First, I ripped out the carpet and painted the floor a pale gray.  The next step took me the longest, which was to paint the entire space white.  I hate painting, but I love how open it makes this room feel.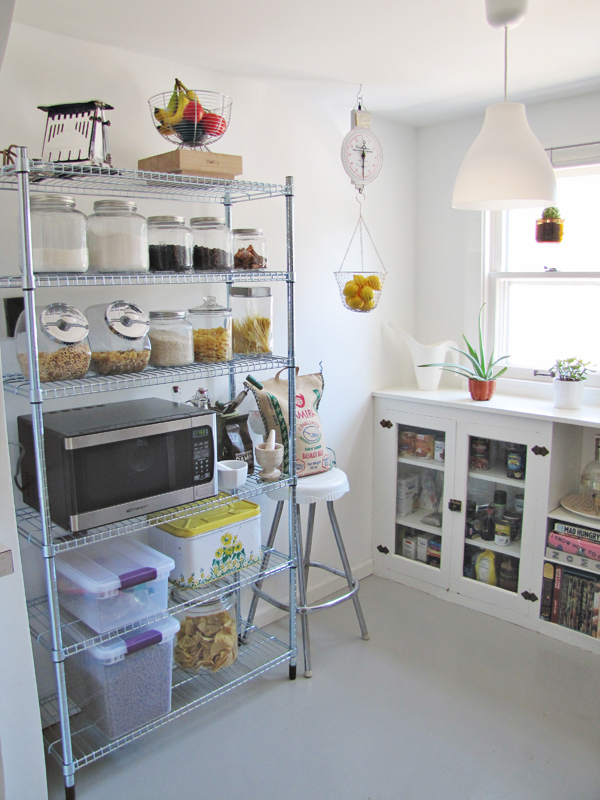 I added a light fixture, shelf, and plant holders from Ikea – lovely – and glass jars from Target.  Of course there are some of my favorite vintage items like the hanging scale and "Turn-easy" toaster – gifts from my sisters.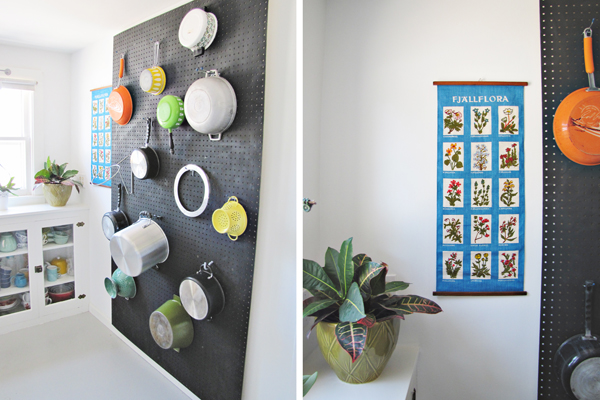 My dad helped me install (read – he installed it) a spray-painted peg board for my pots and pans.  I have way too many to fit into my small cabinets, plus I think they are too cute to put away and not be enjoyed.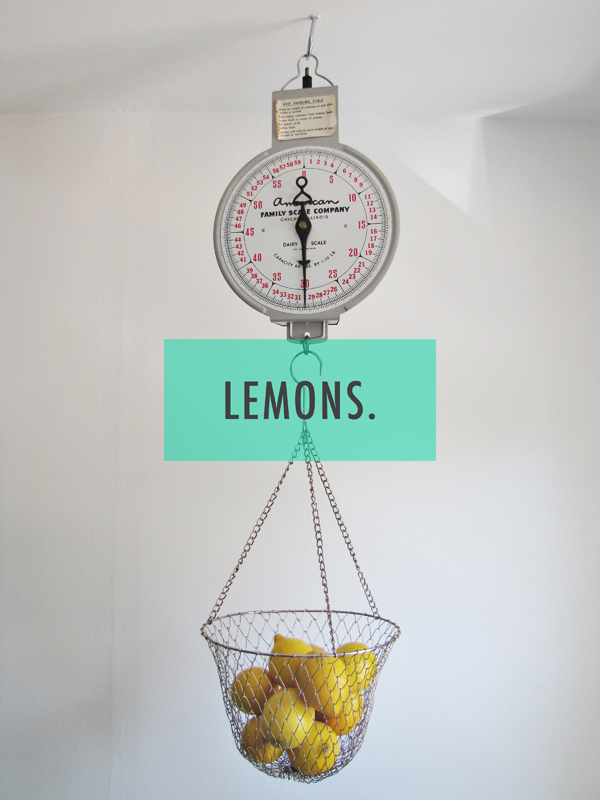 I always keep lemons on hand even if I don't have an immediate use for them – they are so pretty.  It's like having flowers on the table.  I really love my pantry.