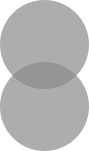 I change my Christmas decorations every year.  This year I did a white tree with colorful ornaments, and white lights (see my trees from the past 2 years here) – it makes me happy every time we plug it in.  I have still been buying and adding decorations (mostly vintage), and I still feel like there is more to be added!  I love decorating for Christmas because you can really go big and a bit crazy and it seems pretty normal….right?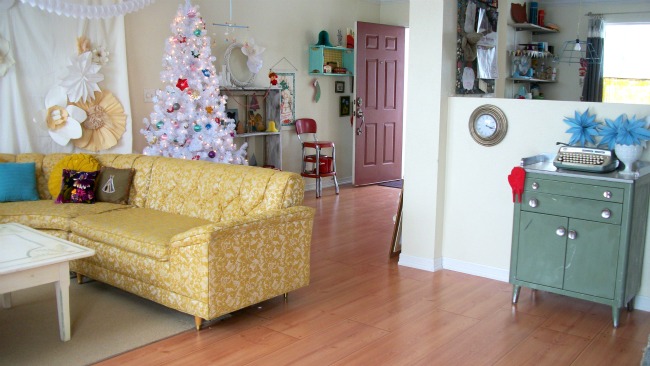 We set the tree up between the living room and entryway – we've never had it here, but I really like how you can see it from every area of the downstairs.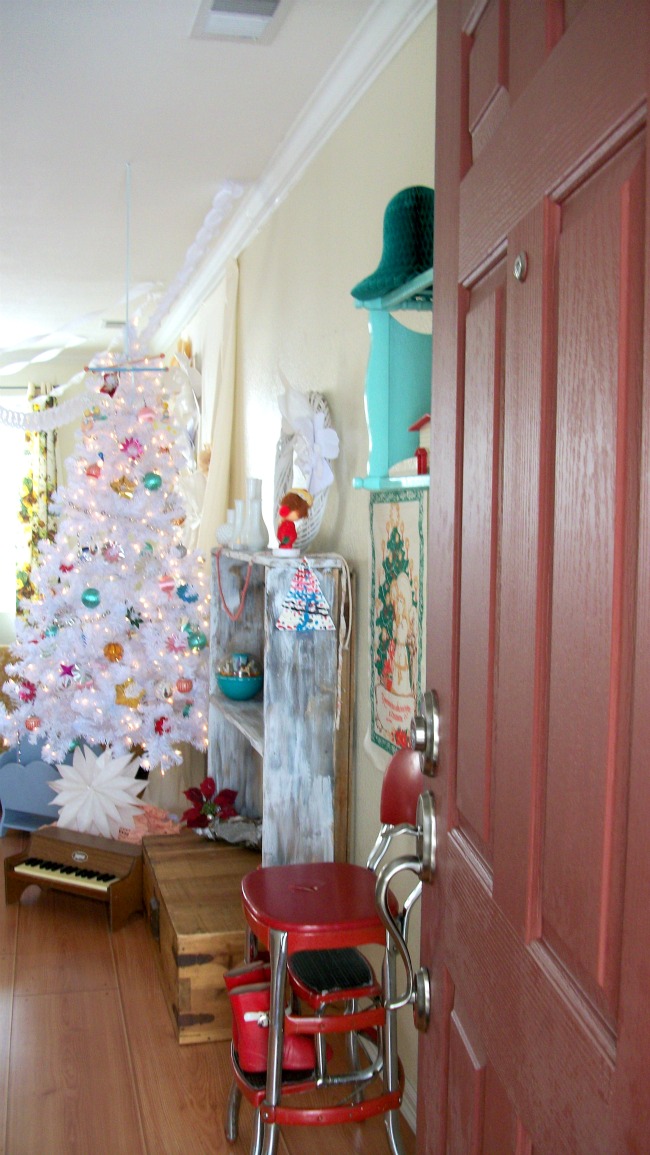 View from the front door.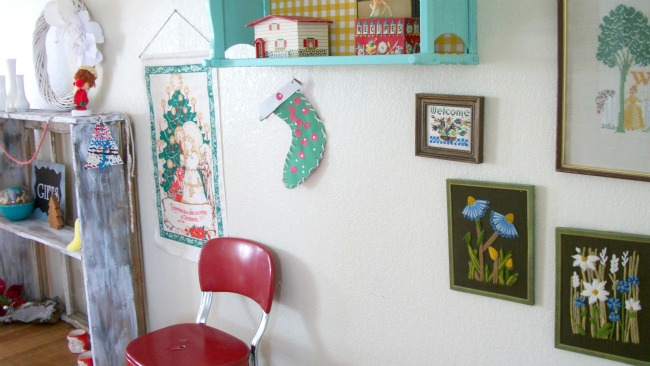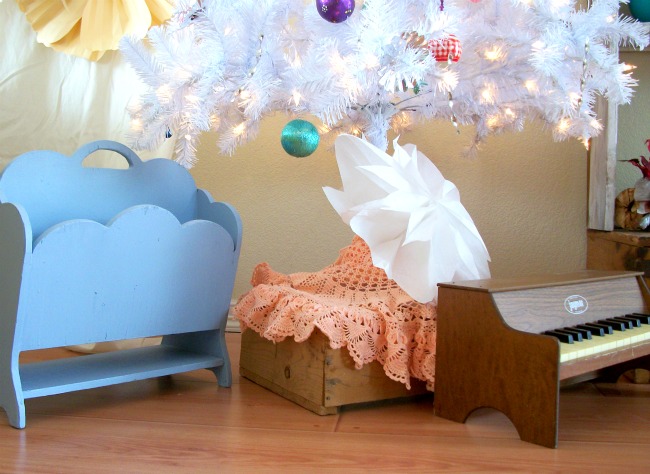 I put the tree up on a vintage wooden crate – I like having a large space underneath.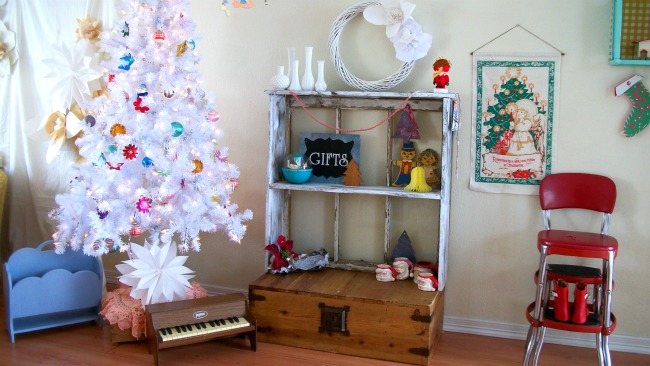 You got a sneak peek of this area in our video Christmas card!  I was fortunate to be able to obtain a shelf that my parents made from my sister's wedding.  I knew I wanted to create a faux-fireplace looking shelf to house Christmas decorations and other favorite pieces.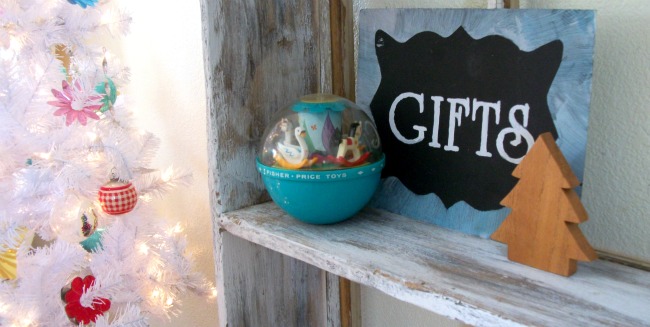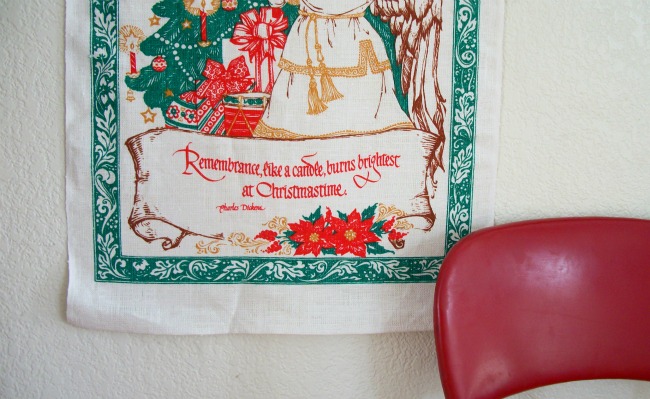 "Remembrance, like a candle, burns brightest at Christmastime."  Charles Dickens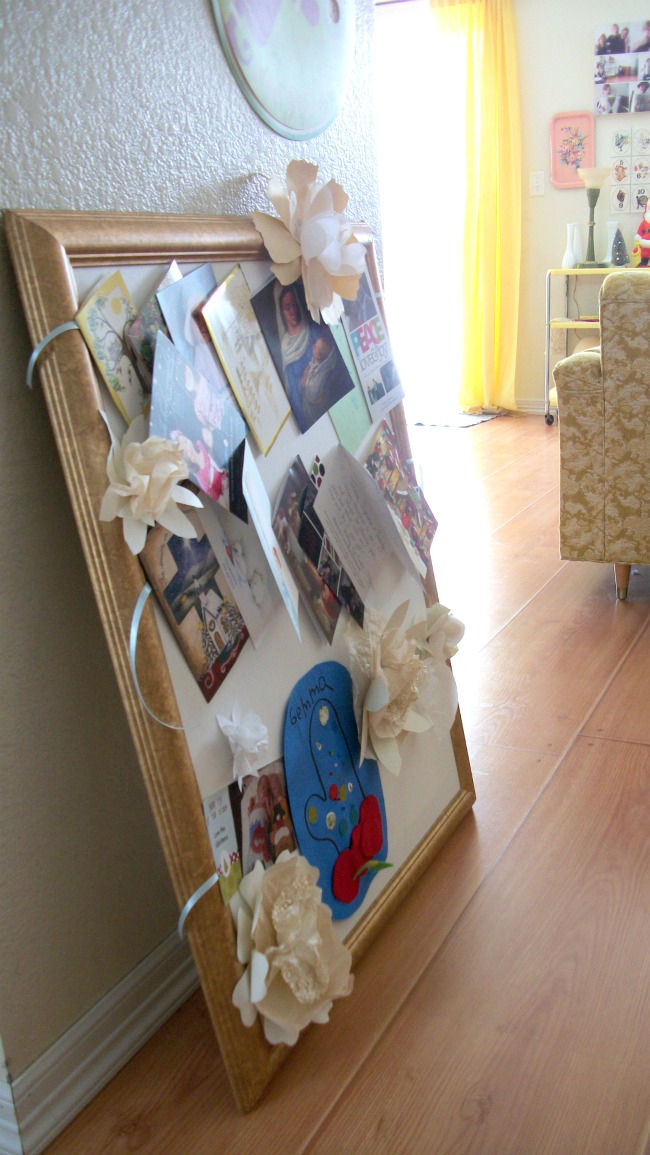 Christmas cards.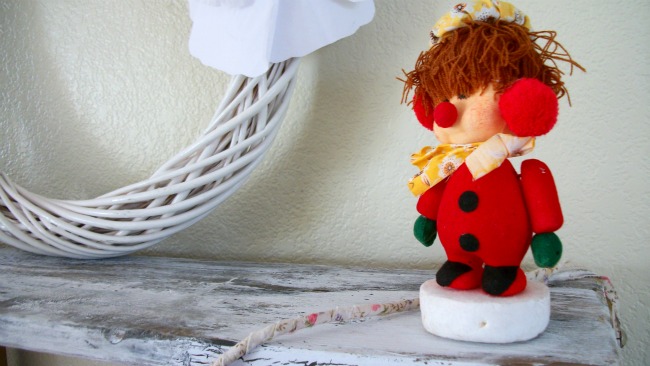 I love this little guy!  Totally worth $.49!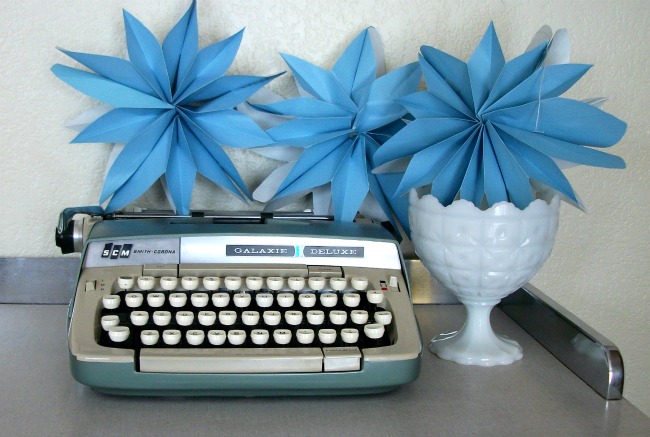 Remember when I made these flowers?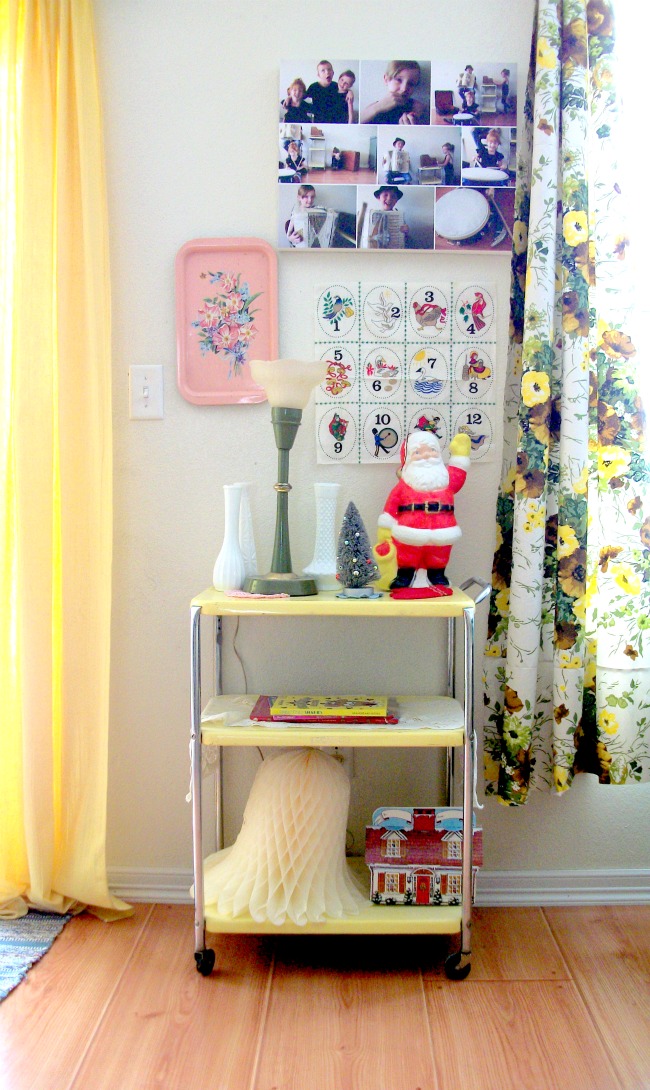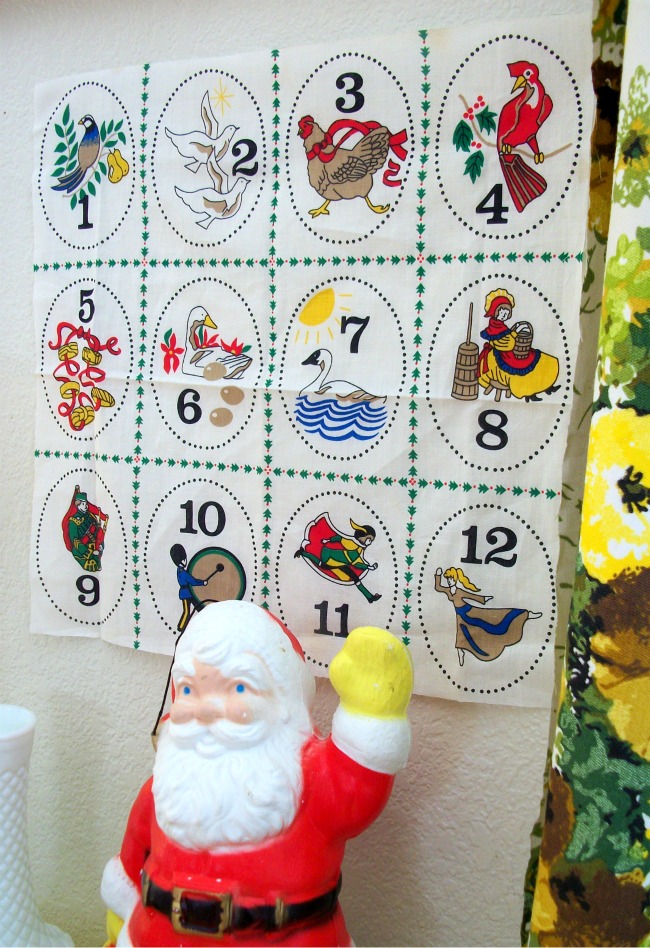 12 Days of Christmas.  I cut the dark green edge off of this vintage linen that my mom-in-law gave me.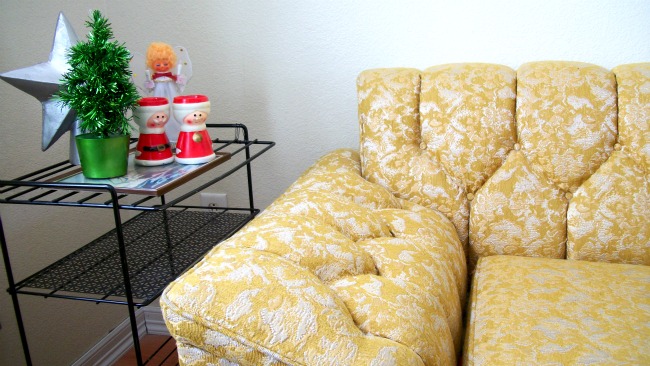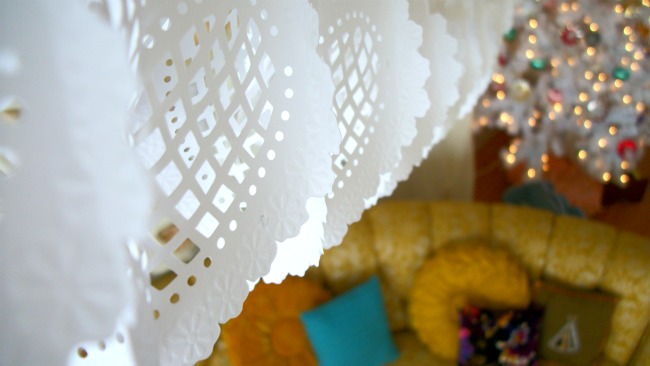 Garlands hanging from the ceiling make it feel like a party all the time.  I scored this Martha Stewart garland for a buck!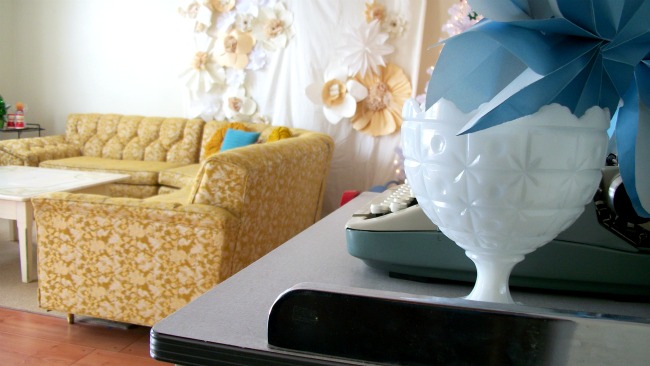 The paper flowers were used at our sister's bridal shower and wedding.  It was good timing to be able to reuse those for Christmas.
Hope you enjoyed this little tour of my decorations!  See Stormie's decorations here if you haven't already.  Merry Christmas:)