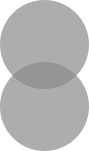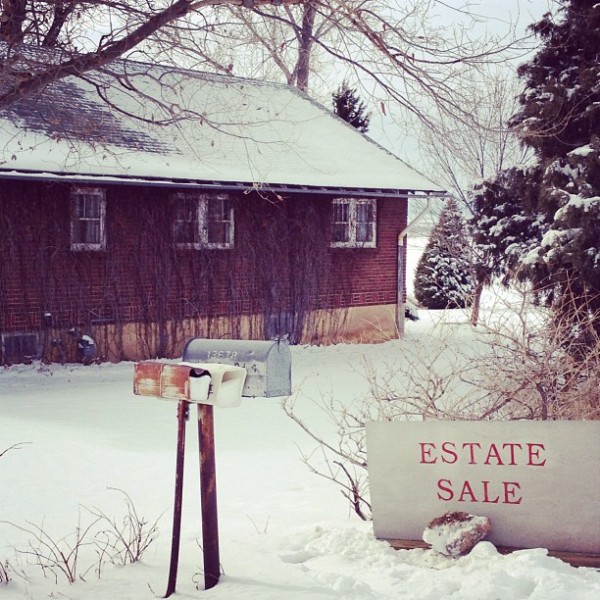 Hi people!  Stormie, Tristan and I went to an estate sale today, and it was SO fun!  It was in an old farm house on 30 acres, and the couple that had lived there (for 80+ years!) had some really amazing things to rummage through.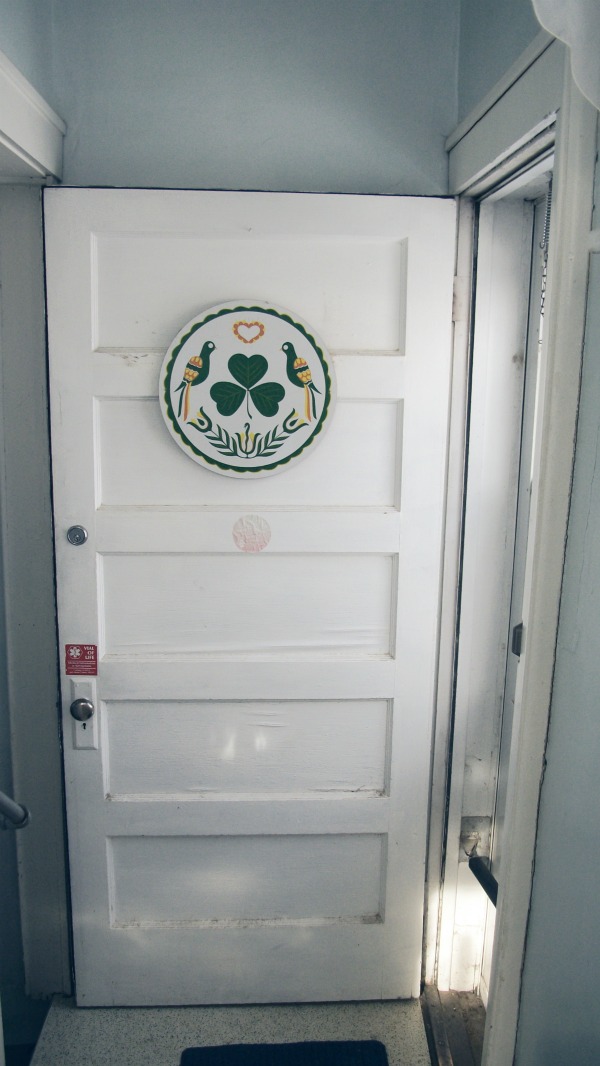 It was a cold, snowy day in Colorado, but perfect weather for wandering through a house.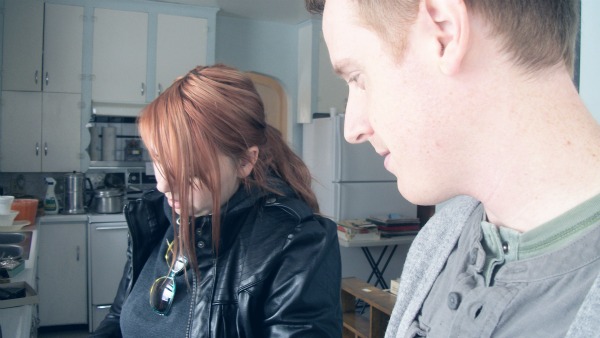 Our kids were over at my parent's house helping with some Christmas decorations, so I got to go with Stormie and Tristan.  Made for a nice quiet venture:)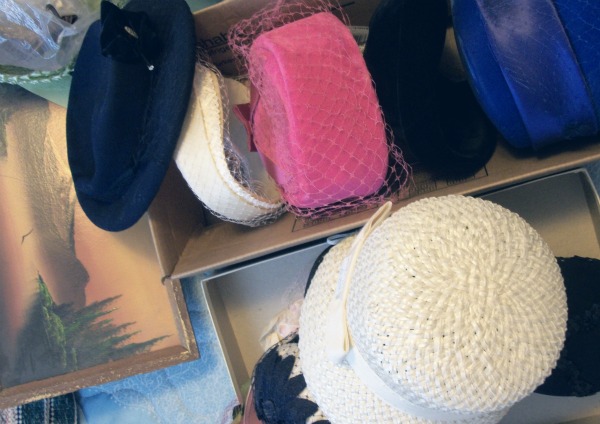 Vintage hats!  There were some really cute ones, and I'm hoping that Stormie will let me borrow the red one she bought…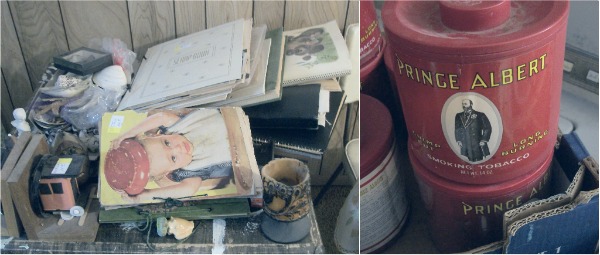 Lots of vintage scrap books, toys, and Prince Albert tobacco cans…like 20 of them.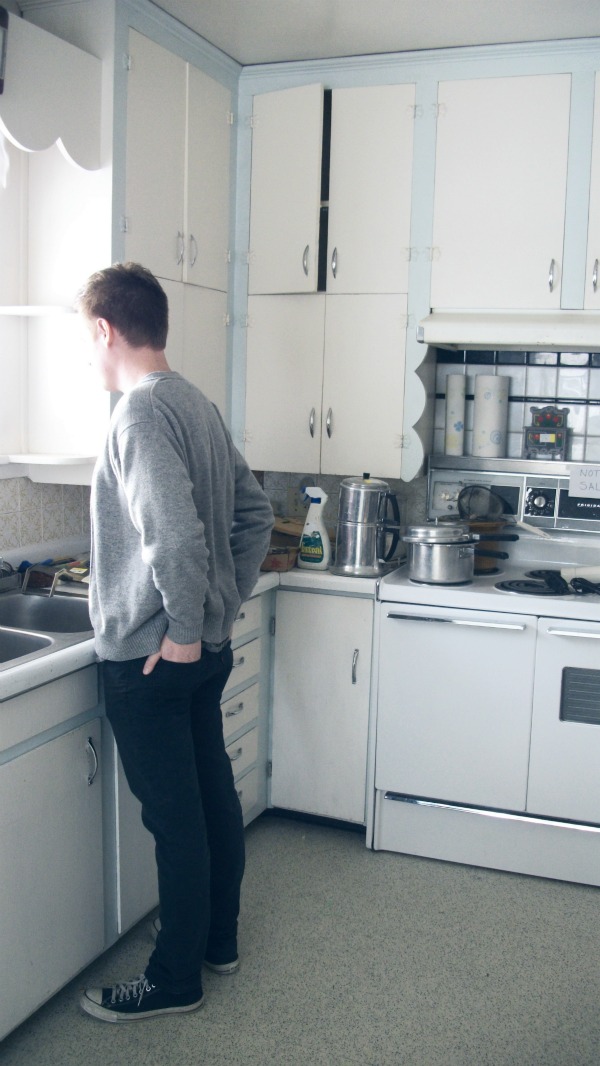 Cutest kitchen cabinets ever.  And cutest guy ever:)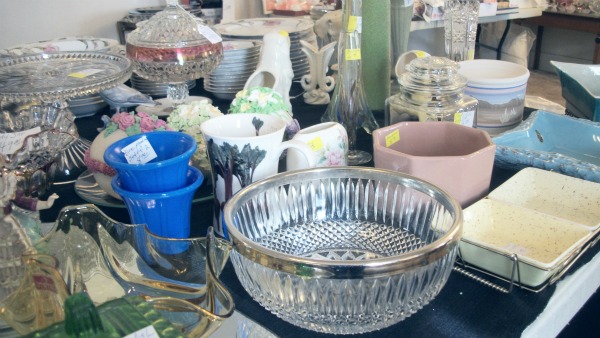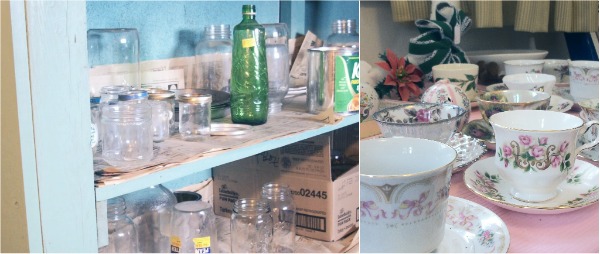 Dishes, cups, bottles & jars were plentiful.  The basement was huge, and they seemed to have saved everything.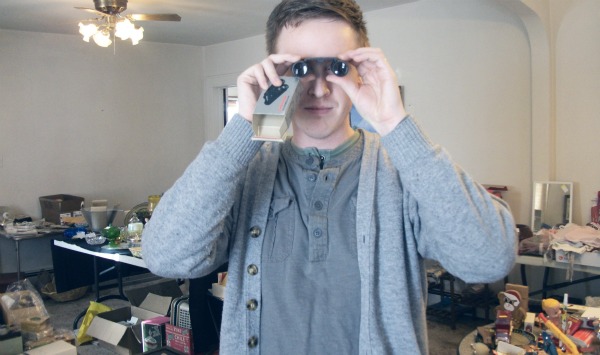 Binoculars.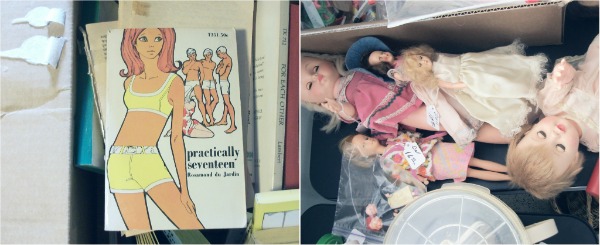 TONS of books in every room, sheet music, and loads more toys (they had 4 children).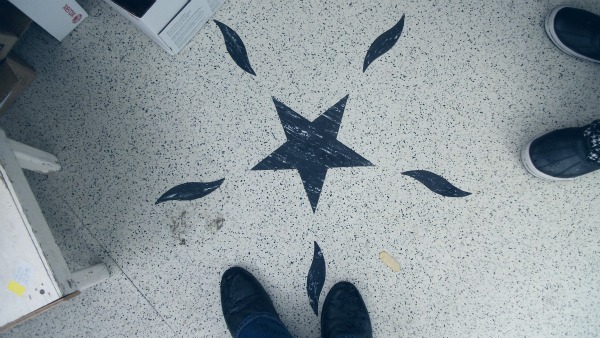 Loved this star pattern on the kitchen floor.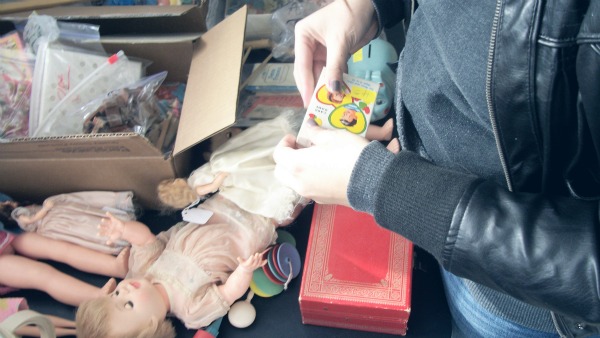 Stormie totally cleaned up on this trip and took a whole back seat's worth of goodies home.  I got a few things, and am now regretting leaving some others there.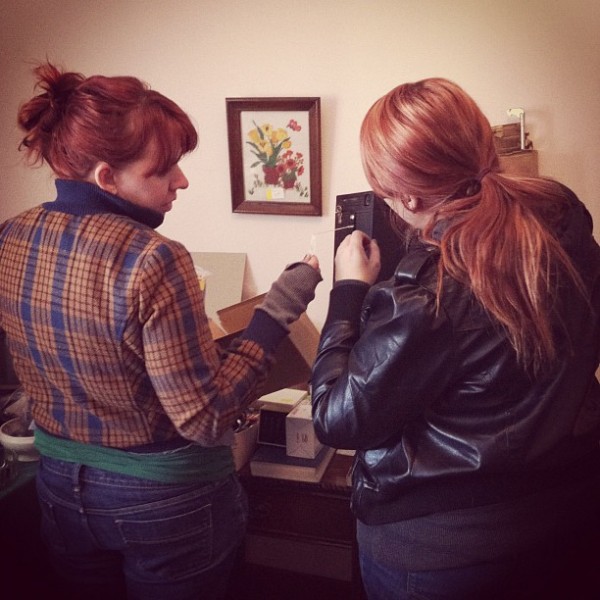 The only thing that could have made it better is if we would have remembered to pick up some Starbucks beforehand.  Next time.  Other than that, it was a pretty fantastic day with 2 of my favorite people.
P.S.  I stole the first and last photos from Stormie and Tristan's Instagrams:)