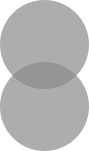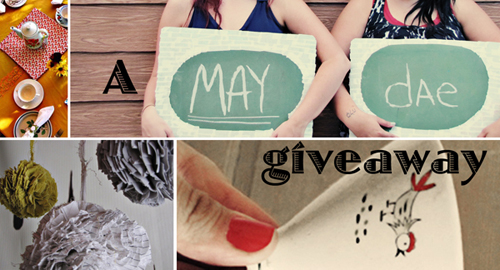 **Update – this giveaway is now closed.  The winner will be announced on the blog March 19, 2012**
Happiest Friday friends!  To make your weekend even more exciting than we're sure it already is, we are doing another vintage goodies giveaway!
We LOVE this mocha melmac set from our shop and are anxious to see it go to a good home.  So along with this adorable set, we are also throwing in 2 oh-so-pretty aztec print kitchen cloths.  Stormie Dae* may or may not try to steal the kitchen cloths before the giveaway is through…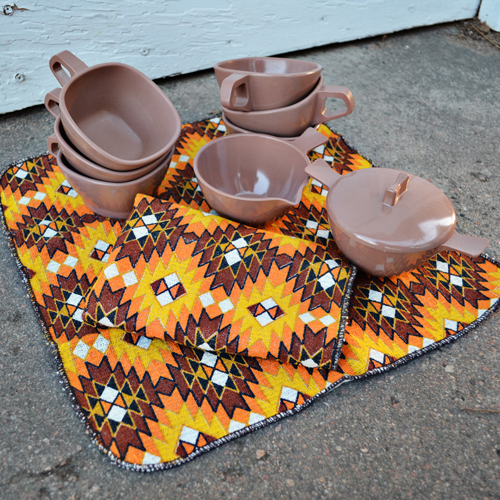 To enter please Leave a comment on this post (one comment per person).  We will pick one winner at random on Sunday March 18th, 2012 at 9:00 p.m. MST.  This giveaway is open to U.S. residents only.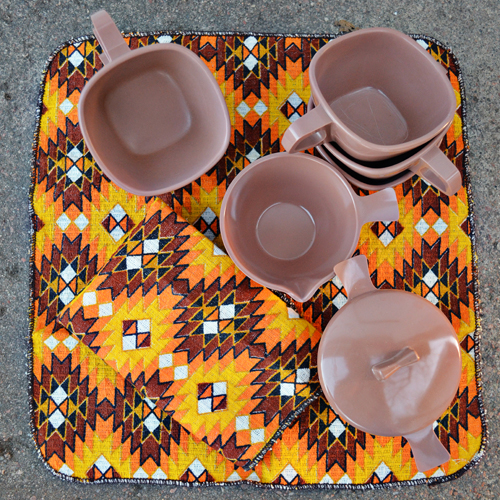 Have a wonderful weekend & happy commenting!