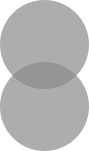 Happy (almost) 4th of July!  I absolutely love this holiday, and I can't wait to spend it eating yummy food, setting off fireworks, having a fire in the backyard, and eating more food:)
I adore this 4th of July party that I saw over on D*S – such a fantastic idea:
How cute right?!
What are your plans for the 4th?
Love,
Stephanie May*