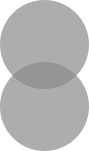 People have taken to using their computers for recipes instead of good old-fashioned recipe books.  I need the physical cookcook or recipe card.  There is something about the history the food-splattered recipe cards and books represent.  It seems ridiculous to me that everytime I use my laptop I am so concerned with not getting it dirty.  I think while cooking – just be free and get ingredients all over the place – it is more fun that way.  This past Christmas I was given a couple vintage metal recipe card holders and for my birthday, my good friend Wrex made me a cookbook stand which I LOVE!  There are so many different types of stands and boxes to choose from.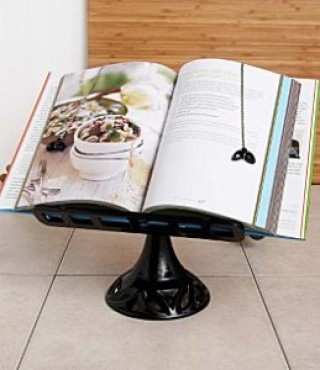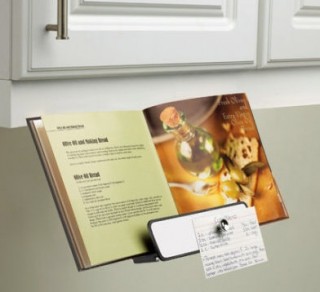 Under the counter pull out holder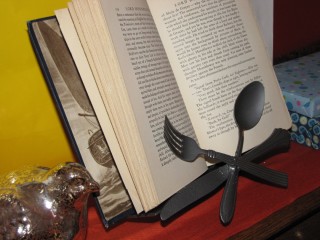 My awesome stand Wrex made
I love these little drawers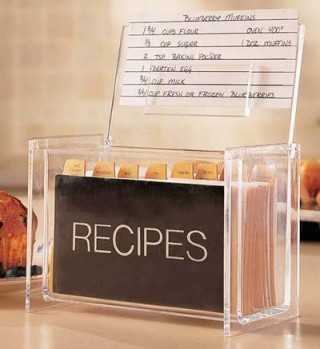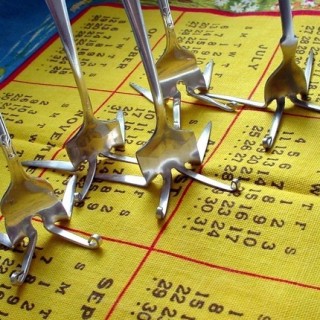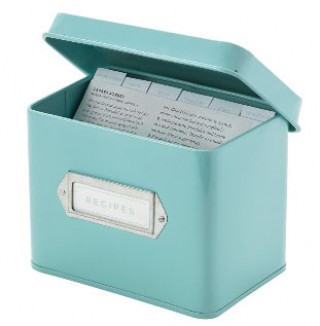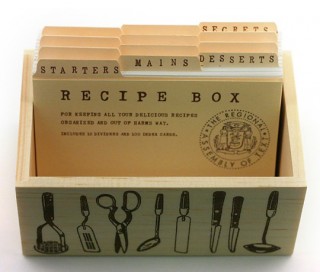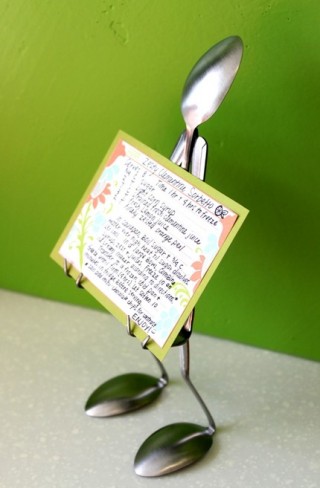 This is pretty much awesome.
Vintage metal recipe boxes.  Yes.
Cookbook holders and boxes are a must for me and I will use them forever.
(Cast iron stand from Dillards, Cook-nook holder from A Place for Everything, Fork and Spoon stand from Wrex, Recipe box from Velvet Brown, Acrylic recipe box from Simply Smart Living, Fork stand by Dinner Time Chimes, Blue box from Martha Stewart, Recipe box from The Regional Assembly of Text, Spoon head by Forked Up Art, Vintage tin from The Aviary)