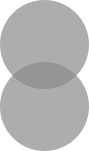 The thing that I love most about January, is the sense of newness.  Starting this year allows us to leave behind the good and bad of 2010 and look forward to the unknown of 2011.  As we pack away our Christmas decorations, our main living spaces suddenly become "bare" and maybe a little drab compared to the sparkly, colorful, extravaganza that was there before.  But, it also allows us to start out the new year with a blank canvas, and to see our homes with fresh eyes.  Whenever I'm considering a change in my  home decor, I look to real-life homes for inspiration, and Design*Sponge is one of my favorite sources for this.  Here are some fresh spaces that I adore: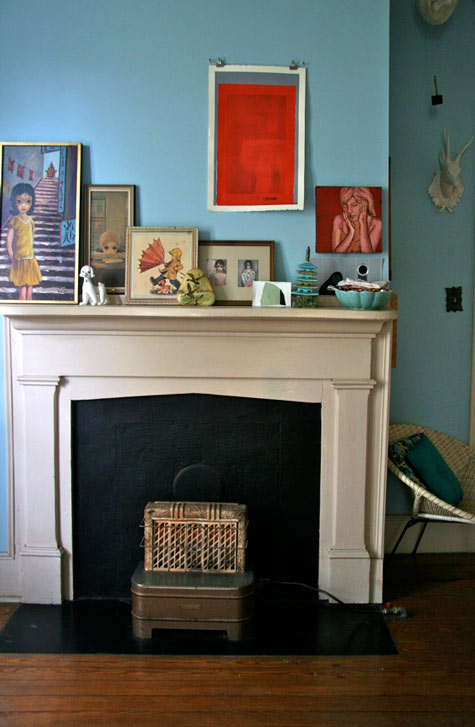 Love the wall color, art, and the gorgeous mantle.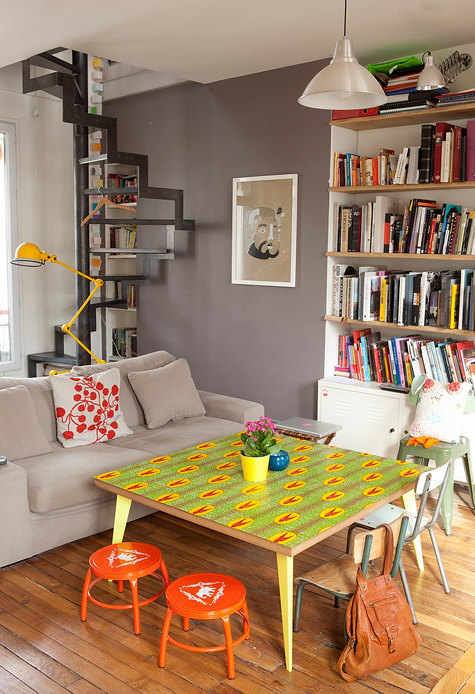 Marvelous bright coffee table, and mismatched vintage chairs for kids.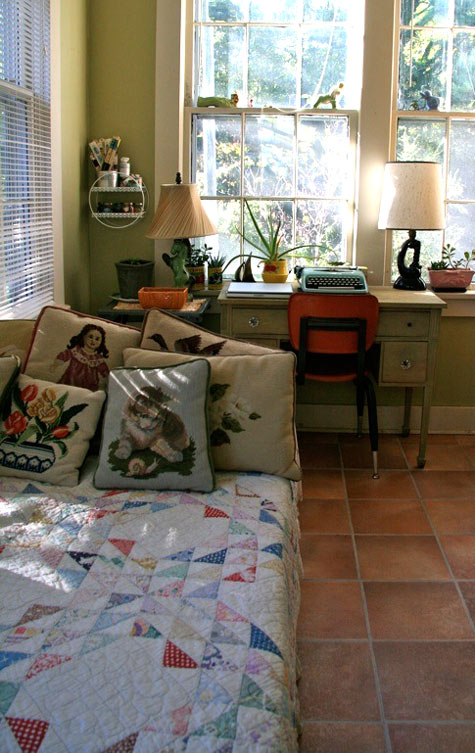 I love how the bed is pushed up against the wall, and that the room is shared with a work space.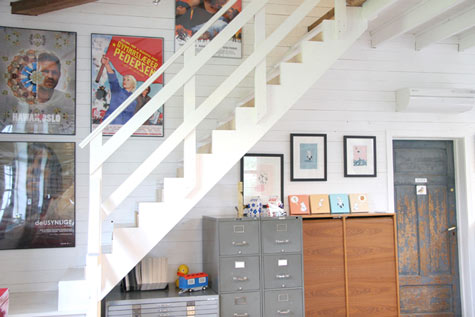 I have a deep love for exposed staircases.  Pretty.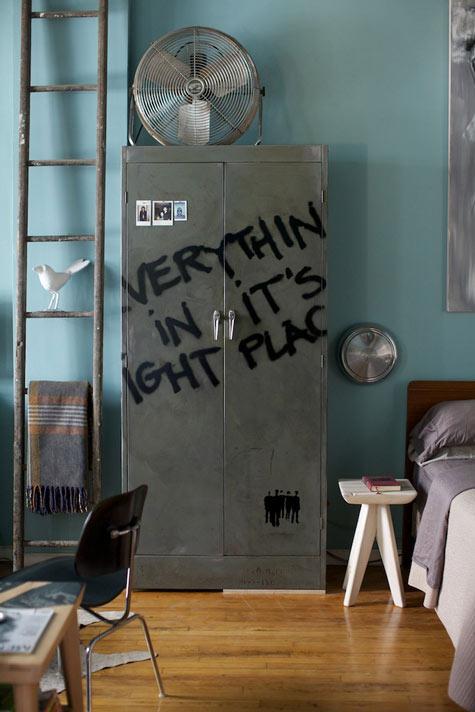 This is one of my favorite detail shots on D*S.   I want some graffiti in my house!
Wire spools are the perfect height for little art projects – such a great idea.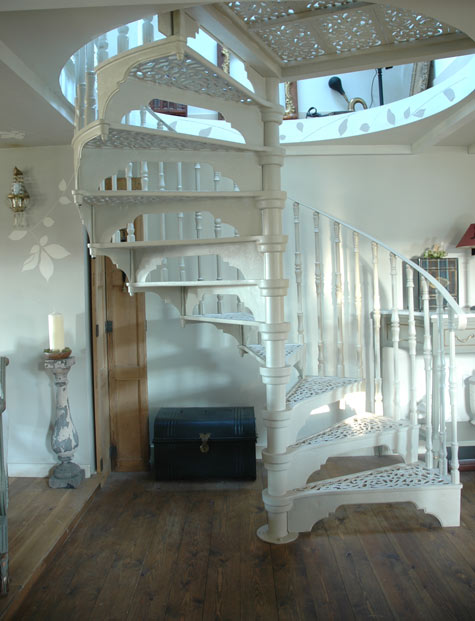 Another staircase that I love.  Doesn't get much better than a spiral.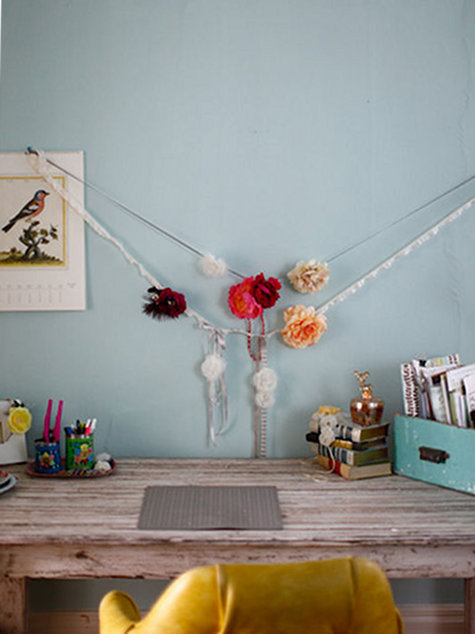 The colors of this work space are so refreshing and beautiful.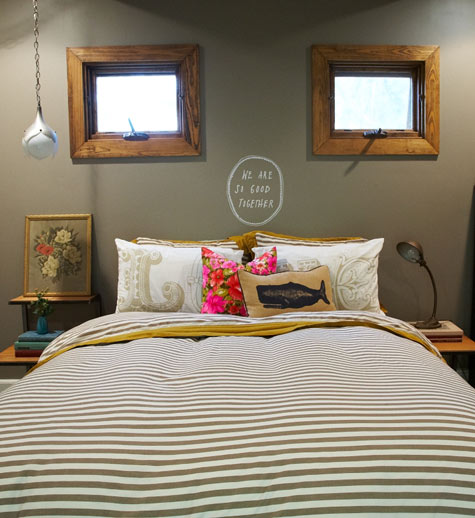 I love the stripes and simplicity of this bedroom.  "We are so good together" would be such a sweet love note to read every night before bed:)
(All photos from Design*Sponge Sneak Peeks)
Are you getting ready to paint or re-decorate for the new year?  I would love to hear/see what creative projects you have in store!
Happy decorating!
Love,
Stephanie May*