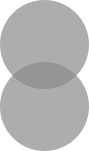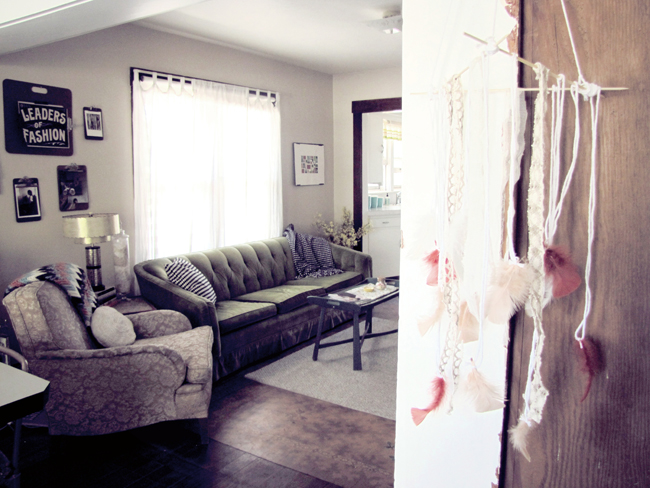 Hey you lovely people – it's Friday!  I recently decided that I would show you little peeks into my home.  While it's not really "finished" (therefore I would rather NOT show you) I don't think it will ever be technically "complete" because I'm always changing things around.  Take my pantry for example – even from the reveal I did a couple of weeks ago, it's already changed.  I added an old table from the potting shed in my backyard.  Even my bedroom has changed since I posted photos last Fall.
Thus, I will show you where I live…as I live.  Okay?  Cool.
As I mentioned a couple of weeks ago, I am having technical difficulties and unfortunately, all of my photos are tied up in a hard drive that refuses to work.  The only before photo I had on hand of my living room was from a clothing swap we did at my house at the beginning of the year.  That said, don't mind the hanging clothes and randomly placed chairs sitting around, that's not where they normally were.  The main point of the before photo is so that you can see the large cabinet (previously a built-in in an old apartment) that divided the room.  Behind it was my desk and antique sewing table.  What you can't see in this photo is that the cabinet is blocking 2 windows into the room…it was pretty dingy at times.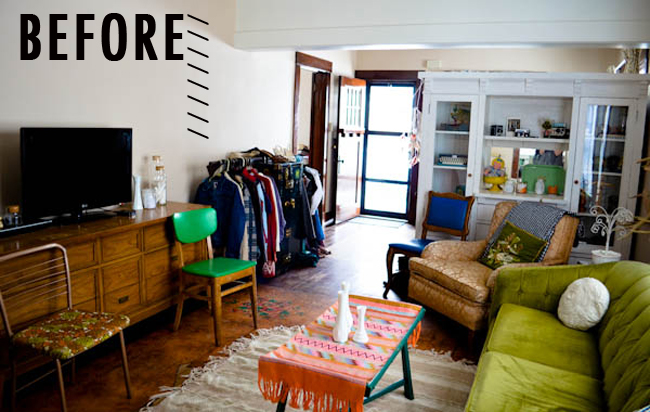 When I moved in, I really wanted to make the living room feel cozy and I wanted a separate space for my desk – this cabinet was perfect for that.  Over the last few months though, I was really craving more light in the living room – I wanted more air, and I love the feel of a loft-like/open space.  Currently, this is what my living room looks like: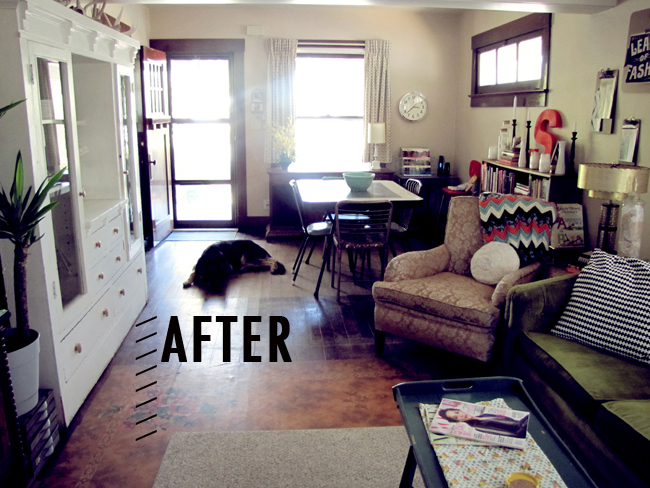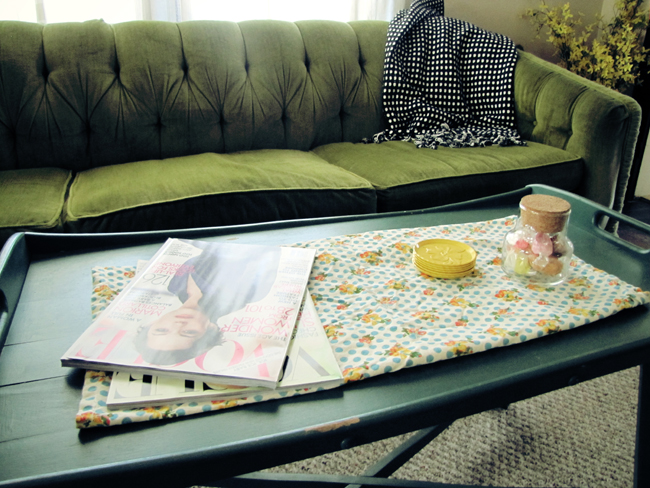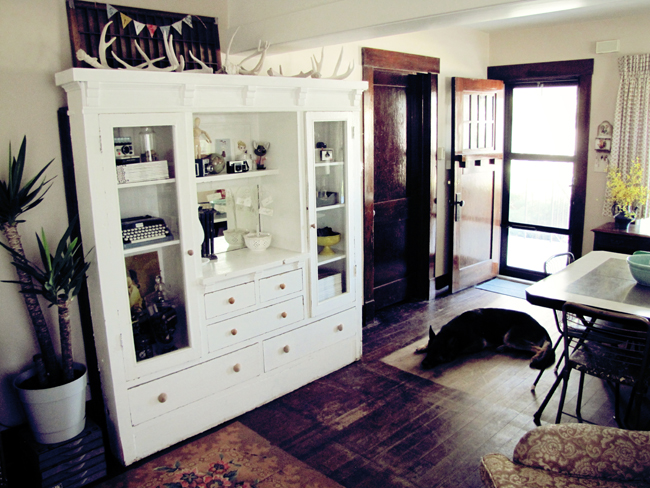 My artist friend will probably cringe when he sees how I hung multiple pieces of his work.  Don't worry though, it's with artist tape and it totally comes off without ruining it, I promise.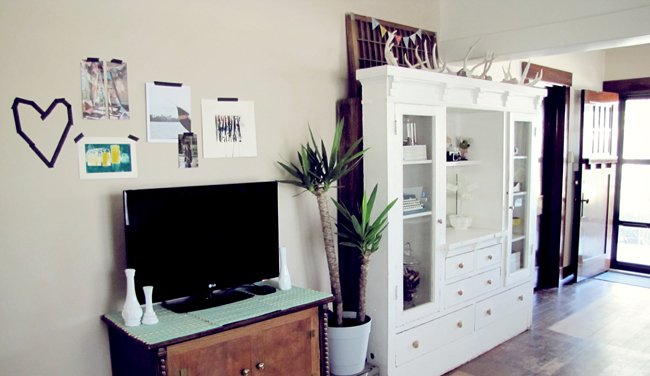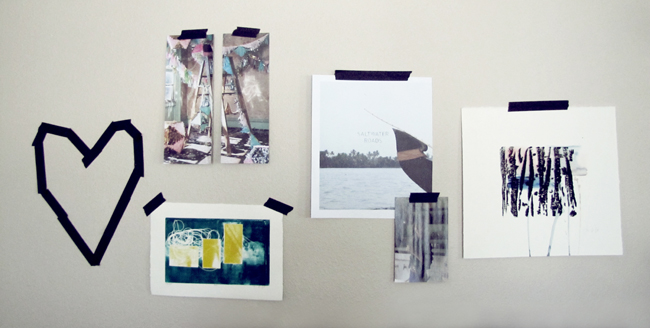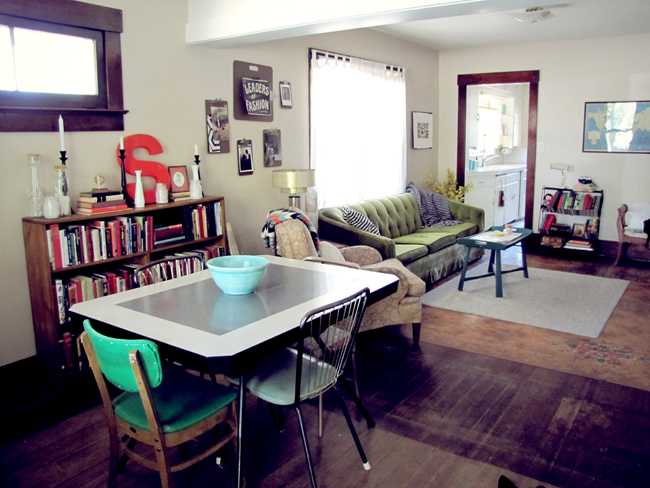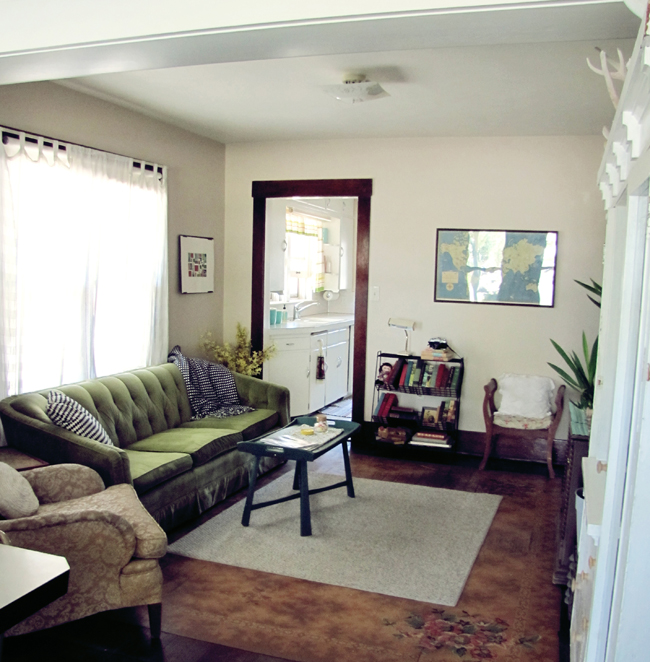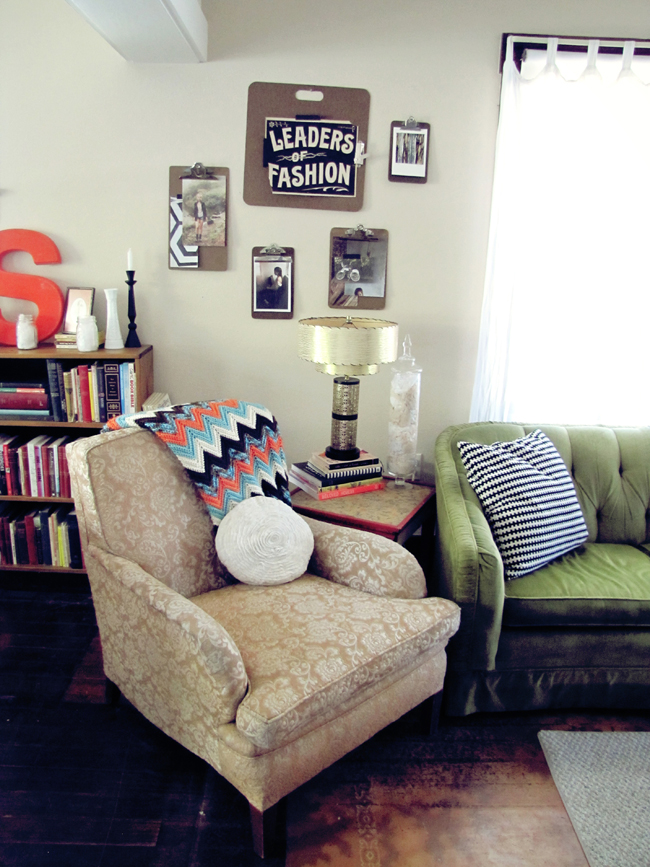 Wanna know a secret?  The living room has even changed since these photos were taken a couple of weeks ago.  The bookshelf is now under the map art because my upright piano (which you can see here) was totally made to go under that high window.  See…always changing.