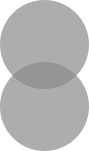 Let me just preface this with: I may or may not have gone completely off the deep end.
I have been going back and forth with what to do for Christmas decorations in my house for this first year.  With the wedding and everything else going on, I don't have a ton of time.  In addition to that, most of my decorations were purchased 3 years ago (I've been wanting to buy a house for a long time now) and I don't particularly love most of them anymore.  I haven't wanted to just put out decorations that I don't even like because it won't be enjoyable to me.
I pulled out everything I have tonight and while a majority of it will be heading back down to the basement, I did pull a few things that I like in addition to some vintage items I picked up last weekend from the thrift store.
So here comes the crazy….
Antlers aren't just for hanging necklaces…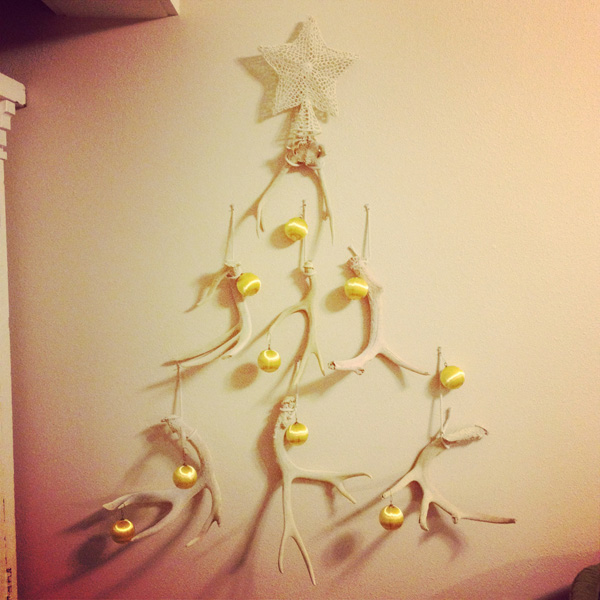 Ummmm yeah – that's my Christmas "tree".  I still had a pile of antlers that at the moment I have no plans for.  Problem solved – I think I'm in love now.  I'm still deciding if I will add anything else to it but at this point I don't think I will.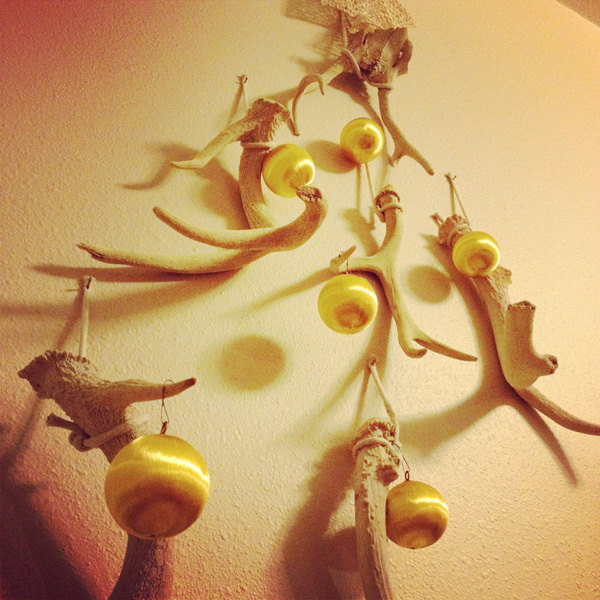 Unconventional Christmas trees.  Yes, please.
What is the best unconventional tree you've seen?