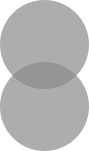 Tristan and I have been busy planning our Europe trip for next week (eeeep!), and one of the most important aspects was where we would stay while in London and Paris.  Hotels in these major cities can be quite over-priced for tiny rooms.  When we first went to London on our honeymoon in 2001, we stayed at a 4-star hotel, and got a "good" deal on it, but the room was teeny-tiny!  We knew we wanted to go a different route this time around, and when Tristan told me about AirBNB last year, I knew that we wouldn't stay at another hotel.
AirBNB works like this:  people all around the world can list their apartments, houses, cottages, spare rooms, or even couches on AirBNB for whatever amount of money they see fit.
Then customers (like me) can go and put in the city they are wanting to visit, and browse the listings.  You can narrow it by price, neighborhood, key words, and even specifics like washer/dryer use, and size of bed needed.  You can also choose from entire houses, apartments, and lofts, or just stay in a private bedroom with the owners staying at the property as well.  If you want a really cheap option, you can even look to crash on someone's couch or sleep on the floor!
Once you find the place that you love, you contact the owner, and set it up with them directly.  It is different than booking a hotel because you have to get the owners "approval" before booking.  Once you have the approval, AirBNB holds the full amount of your money until 24 hours after you check in at the property.
Here are some great examples of GORGEOUS properties that you can stay at through AirBNB (remember, these are people's homes):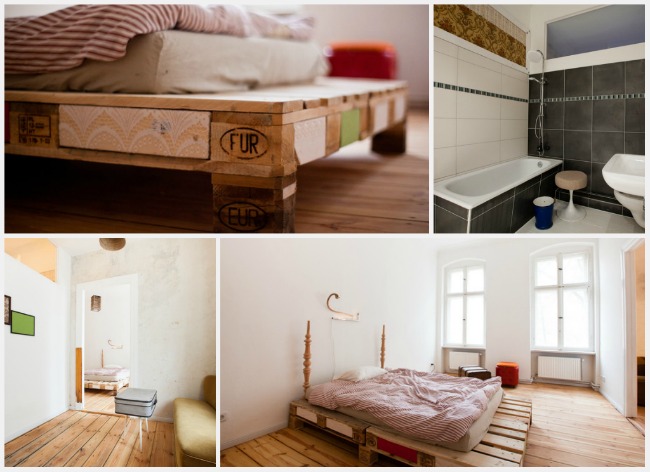 You can stay in this gorgeous apartment in Berlin, Germany for $42/night (it even includes the use of 2 bicycles!).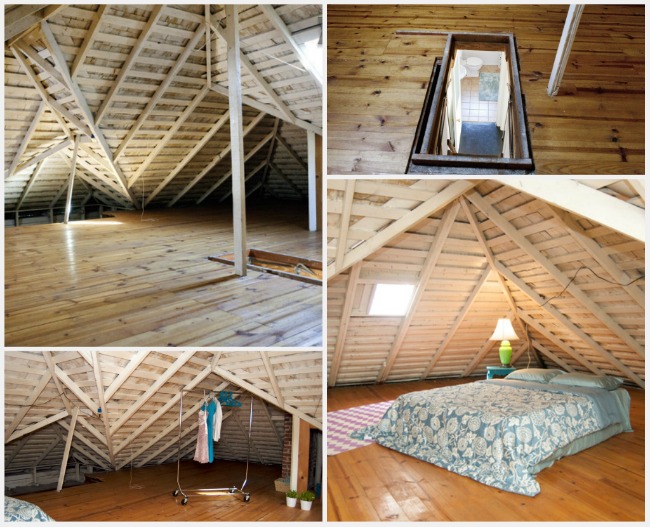 I love this amazing attic room in San Francisco for $35/night.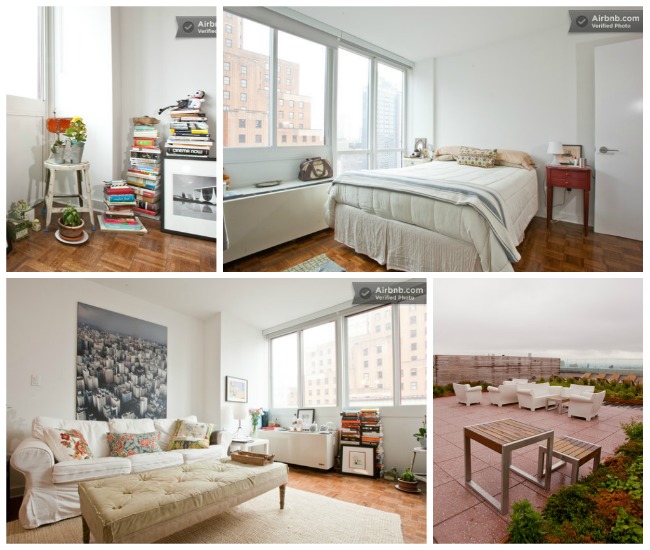 This Brooklyn, NY apartment is so beautiful and has amazing views of the city.  $109/night, and can sleep up to 3 people.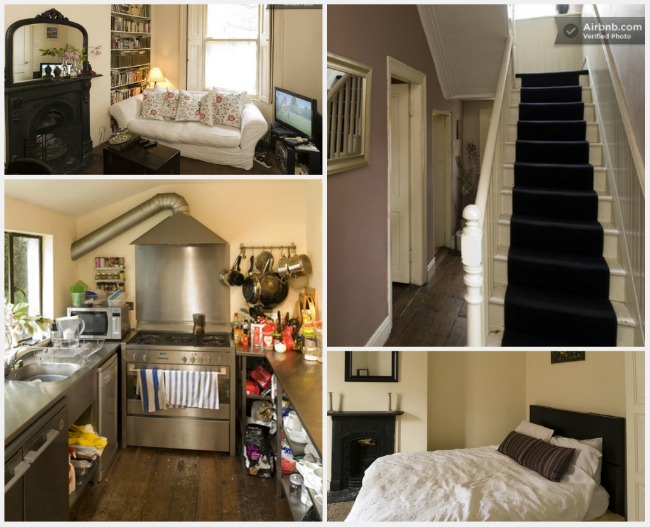 Who wouldn't want to visit Ireland?  Book a room in this Victorian house in Dublin for $47/night.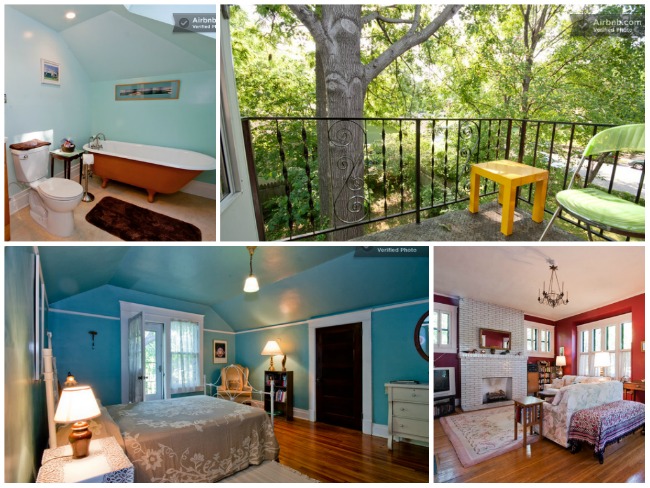 I love the bright colors of this 100 year old Nashville, TN home.  Stay in their private bedroom with a balcony for $50/night.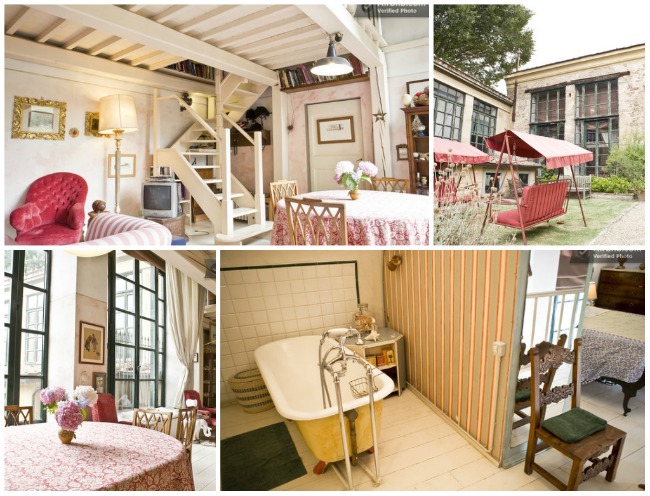 If you are lucky enough to go to Florence, Italy, wouldn't you love to stay in a beautiful 2-level loft apartment, complete with a claw foot tub and garden?  $173/night.
Of course, being from Colorado, I looked up what Denver has to offer, and was so excited to find this marvelous apartment in Capitol Hill.  $65/night includes a "big kid toy box" with sidewalk chalk, bubbles, and squirt guns…all for adults – I love that!  *Take a look in your own city!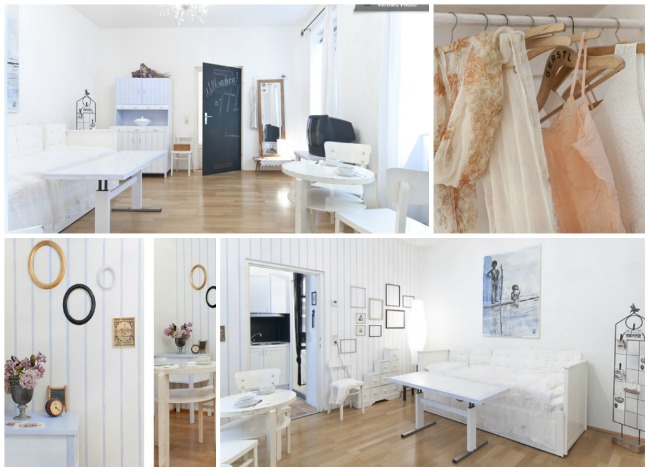 I love the bright, airy feel of this Vienna, Austria cottage.  $87/night for up to 4 people.
Can you believe these prices?!  I just really love the concept of AirBNB  – instead of paying hundreds of dollars to a hotel chain, I can help support a student or family directly and I get a much cheaper rate than I would have at a hotel.
Have you used AirBNB before?  Would you ever pay to stay in someone's home?