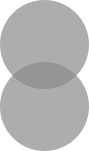 Last weekend I took a much needed break and went thrifting for almost 3 hours by myself.  I found some cute stuff – wanna see 2 of them?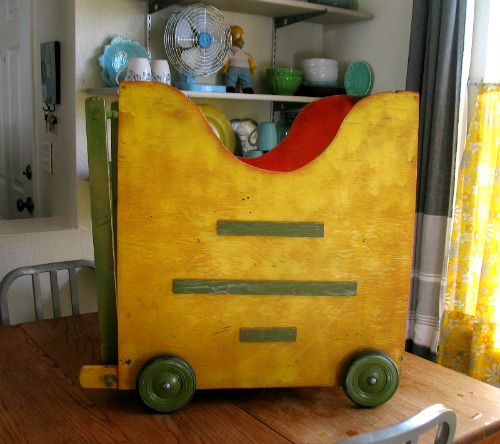 This vintage toy bin is made to look like a circus wagon of some sort.  Definitely hand made (which I adore), and so unique.  It immediately made me think of this.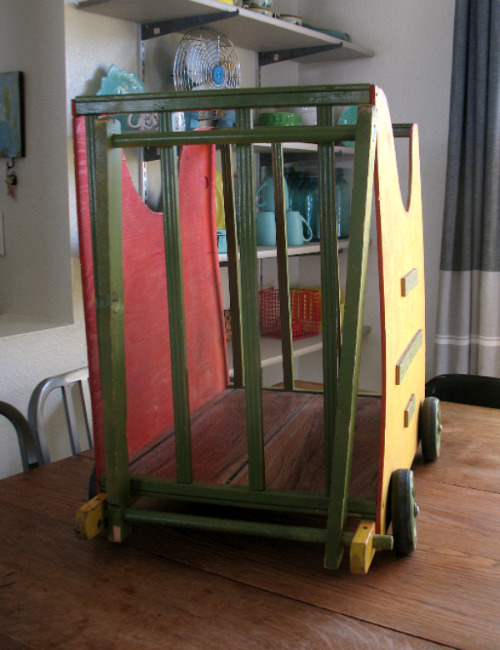 When I brought it home, my thought was to have it hold stuffed animals in my kid's bedroom (because we all know that stuffed animals are huge, never get played with, and just take up an inordinate amount of space), but, I quickly found out that little circus wagon here will never be sturdy enough for a bedroom that houses a 7, almost 5, and 3 year old.  I can imagine the first day – packed to the brim with toys, books, and blankets, and my 3 year old riding on top for approximately 1 minute until the handle comes loose, the wheels roll off, and the sides drop to the floor.  It would have made me cry.  Alas, circus wagon will happily adorn my "Make" space and hold my fabric; looking lovely whilst doing so.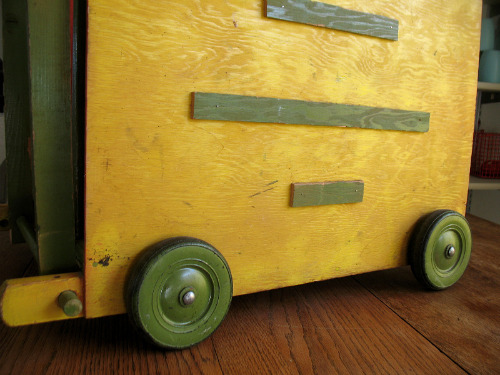 My favorite part?  The casters.  I would love if everything in my house could be on vintage casters.  Actually, I read an article once that featured a man who lived in a big industrial warehouse with concrete floors, and all of his furniture was on casters.  He was able to move everything around whenever he wanted.  So cool.  I don't remember anything else about where I read it, so if you know what I'm talking about – send a link!  My second favorite part?  The $3 price tag.  Such a good deal!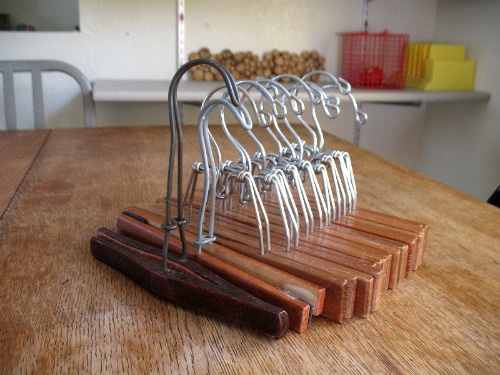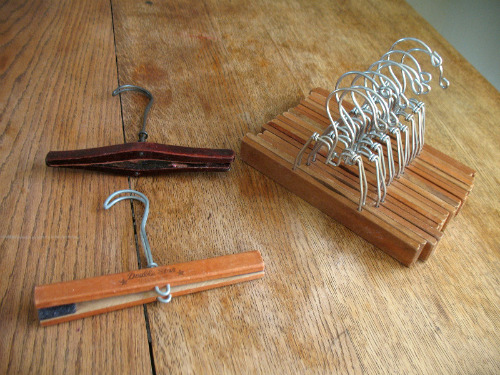 I also happened upon this bag of vintage wooden hangers (only $.25 each!), and fell instantly in love.  No, I won't be using them for my pants, but maybe for something like this?  Sneak peek to give you an idea: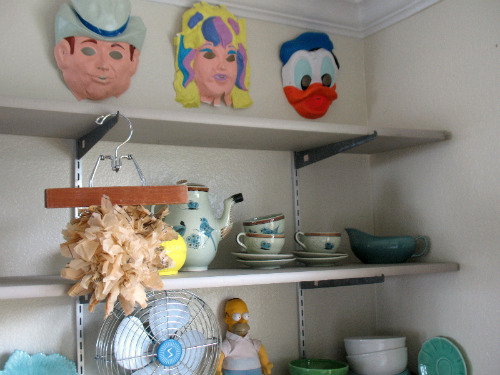 Second hand shopping and cheap unique finds – double yay.  What is your favorite purchase from a  thrift store or flea market?