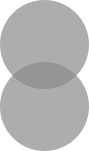 Halloween was so fun!  Wanna see the costumes I made for my kiddos this year?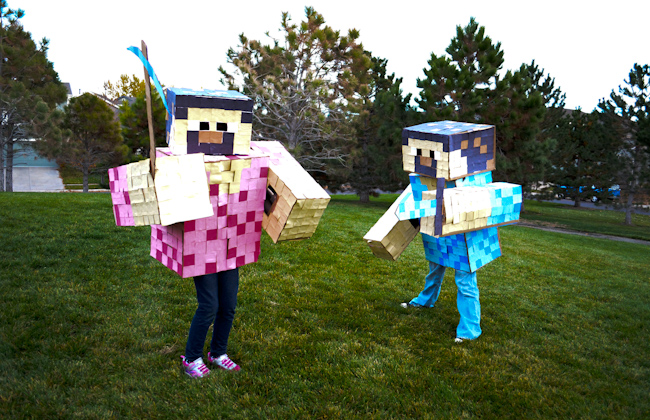 Gavin and Guini both wanted to be characters from Minecraft.  Minecraft is a video game that all 3 of my kids are slightly obsessed with and play everyday (they love this music video about it, if you want to get a feel of what it looks like in the game).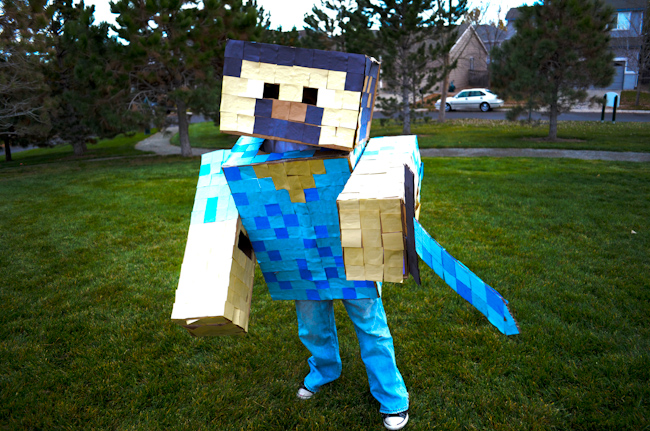 These costumes were huge.  Gavin's could barely fit through a door, and I was seriously afraid that we wouldn't be able to get both costumes in our suv!  But we did, and the kids had a lot of fun wearing them.  It was pretty hilarious watching them squeeze through groups of kids while Trick or Treating!  It was hard for them to turn around without knocking into people:)  They ended up taking off the heads so they could see better and walk without falling – haha!  It was quite a sight.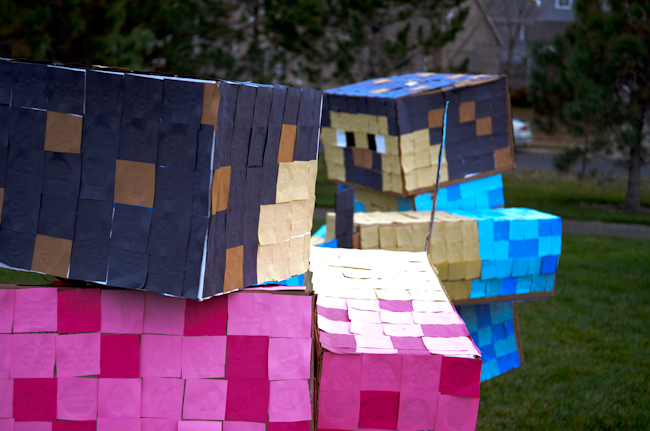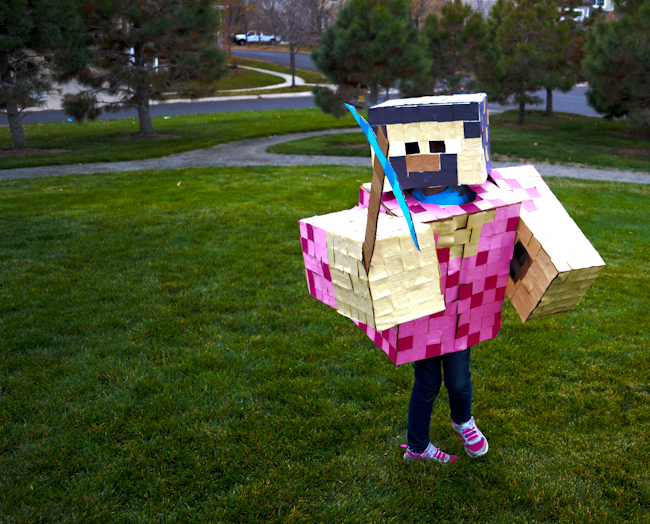 I made Guini's a "girl" version by making her shirt pink.  I wanted them to be a little different from each other.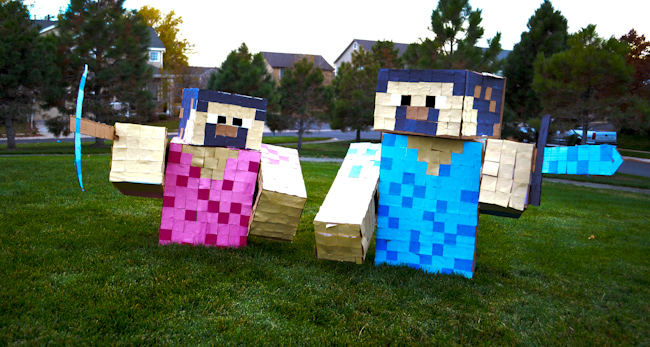 The sword and pick ax were made by Tristan – I was so grateful that he helped me with those because I was running out of time (as always)!
I made the costumes using cardboard boxes, tape, glue, and construction paper.  The characters are supposed to look "pixelated"  so I used squares of construction paper to get that effect.  It was a lot of work gluing on each little 2″x2″ square, but I really liked the way they ended up looking, and it was SO fun getting to see people's reactions to them!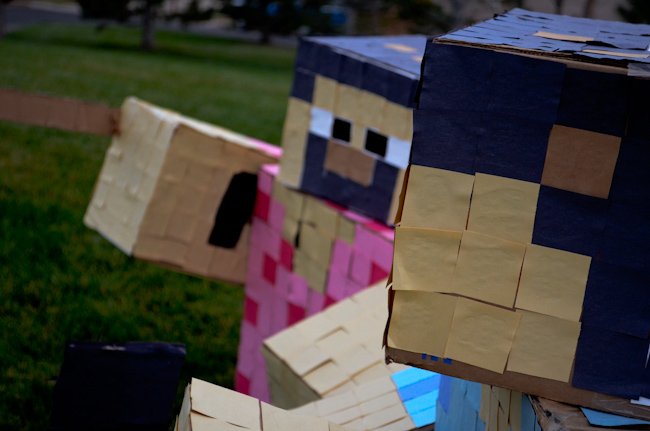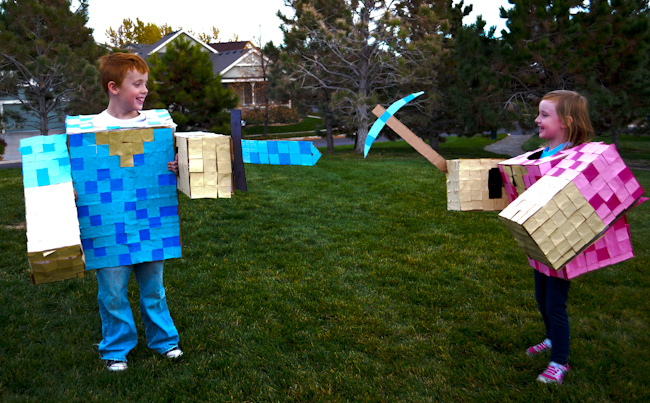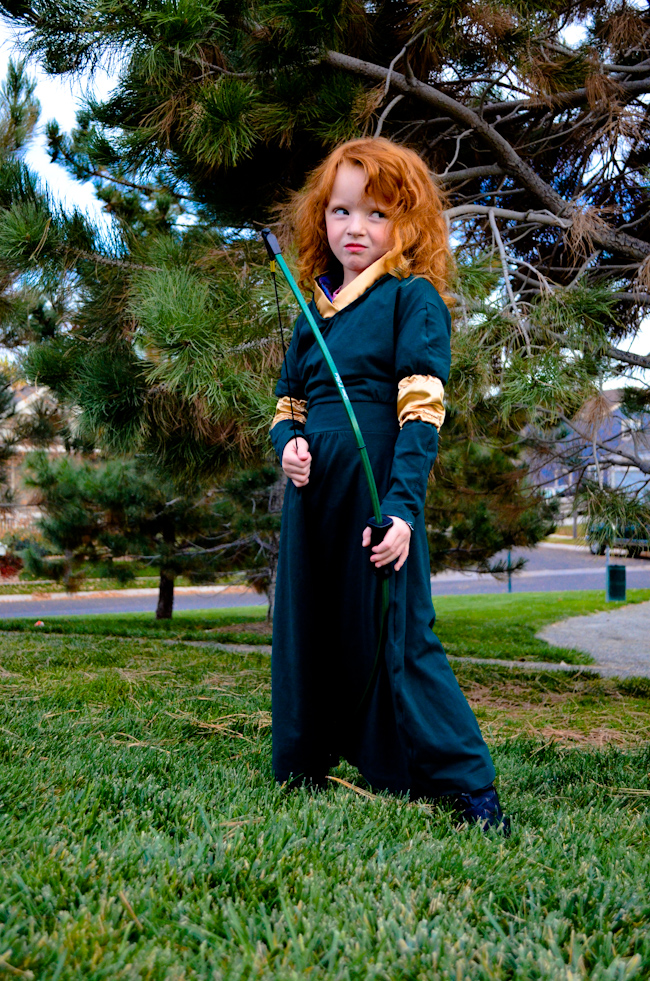 Gemma originally wanted to be a Minecraft person as well, but changed her mind a few weeks ago when I took the girls to see Brave.  She was completely enamored with Merida, and Gemma's hair is almost exactly the same color!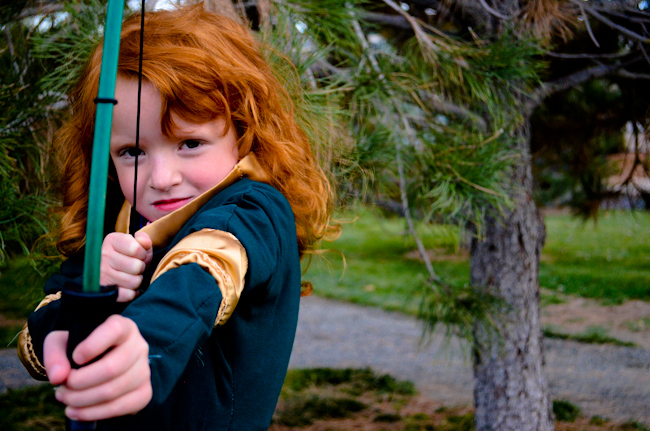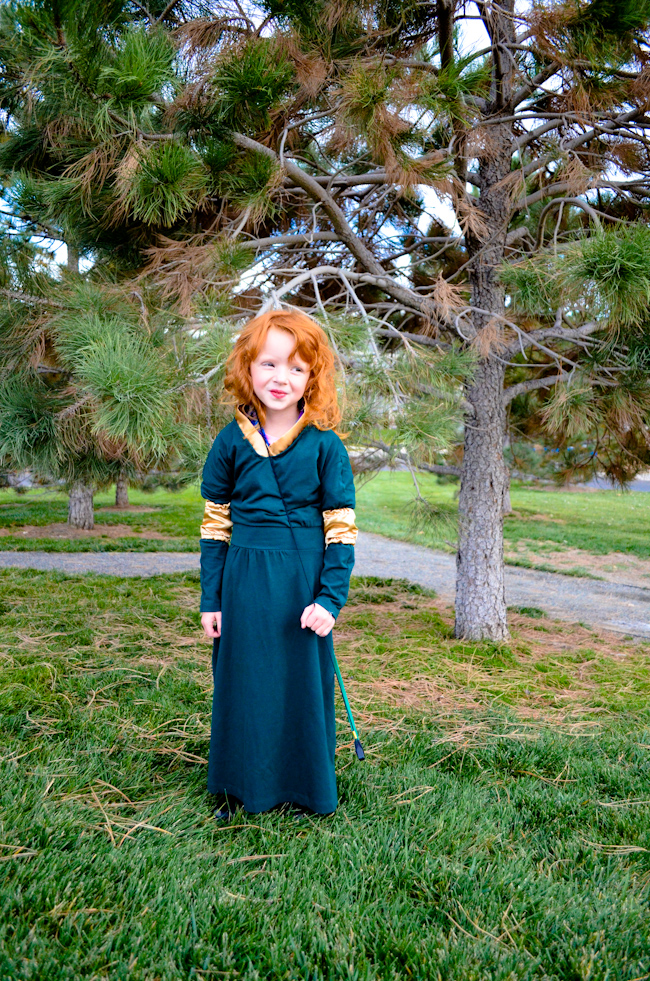 I made the costume out of a green plus-size women's dress and a gold satin pillowcase.  I had to take inches of fabric off the waist, sleeves, and shoulders, so that it would be fitted for her.  I used the pillowcase for the gold trim around the collar and elbows.  We borrowed the bow from my dad, and curled Gemma's hair and did a little make-up.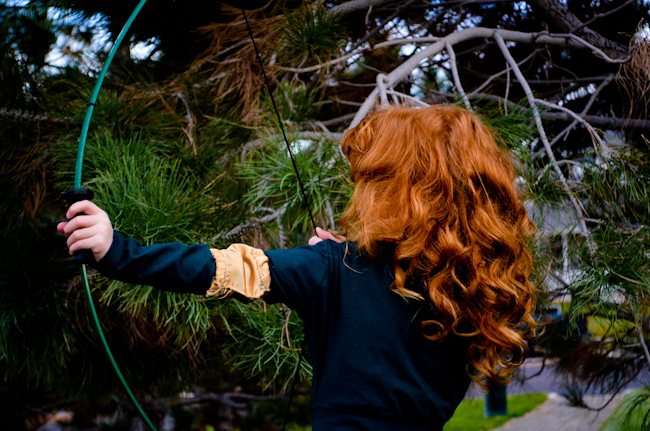 Nope, not a wig.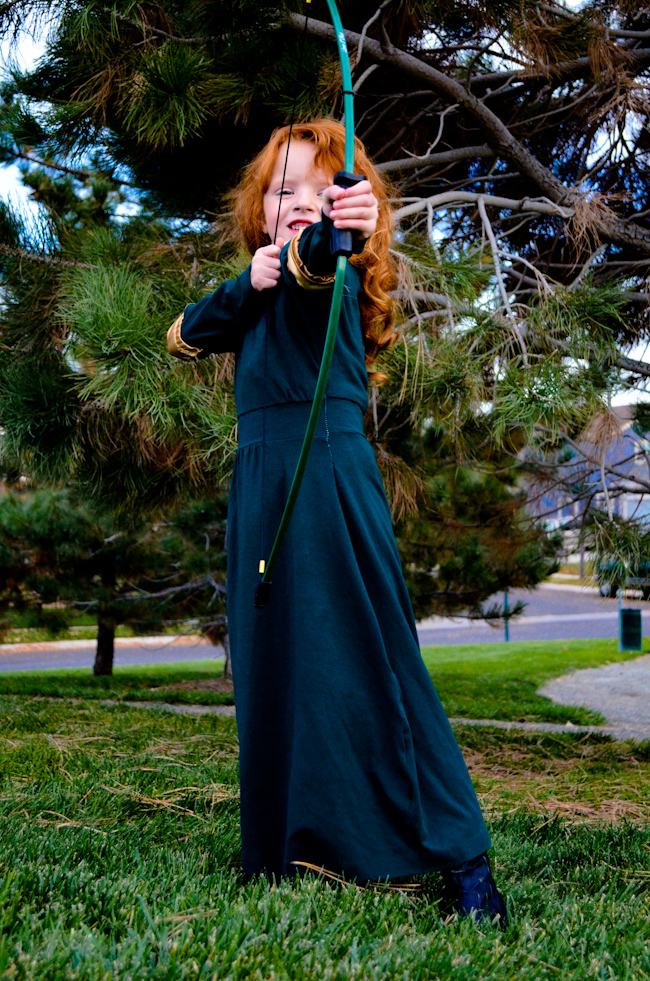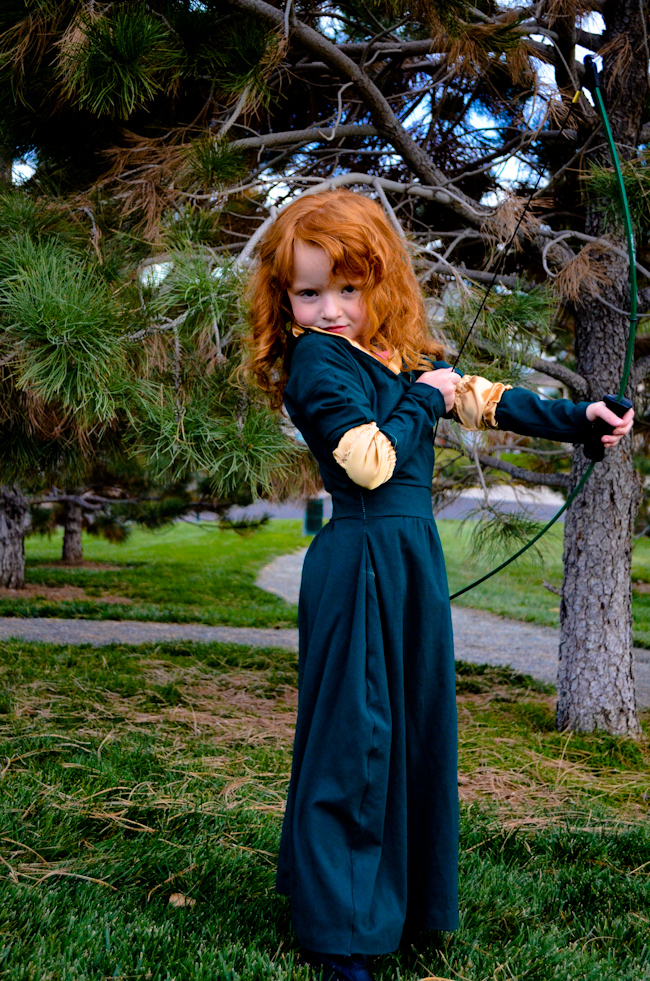 Isn't it amazing how much she looks like her?!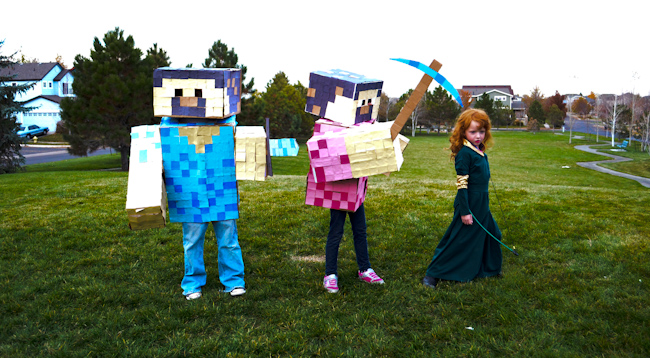 SO fun!  I love these crazy kids, and I am so happy that I get to do these projects for them.  In the end, it is always worth it to me, and I hope that they have good memories of these times.  Oh!  And I spent less than $10 on all 3 costumes, so that was one of my favorite parts as well:)
{See their costumes from 2010 & 2011}