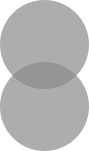 I received an amazing new art collection for Christmas this year.  I had mentioned in this post that I am obsessed with paintings of red heads, so most of my family members decided to paint pictures for me – all portraying red heads.  Yes, please.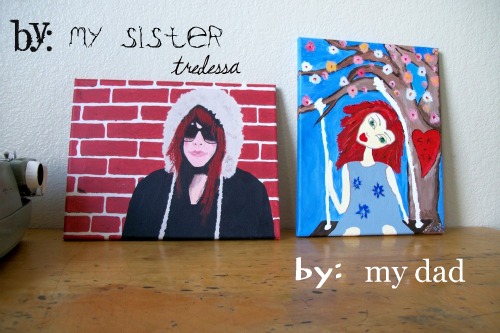 The first painting is of me!  You can see the photo that she copied here – amazing.  My dad did the second one – love the heart on the tree that says, "SK + TK"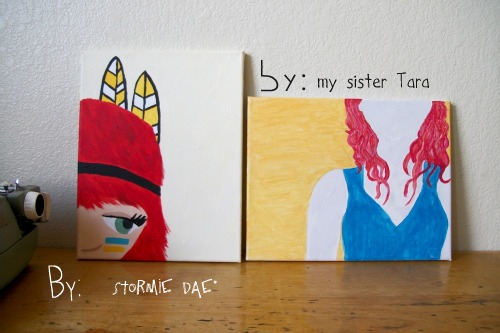 Stormie Dae did this first one, inspired both by Elsie's paintings, and my costume/outfit on Thanksgiving this year.  The second one is by my older sister Tara – she didn't get to finish the face yet, but soon:)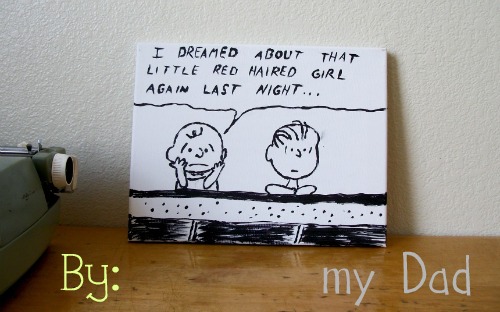 This is so cute – love.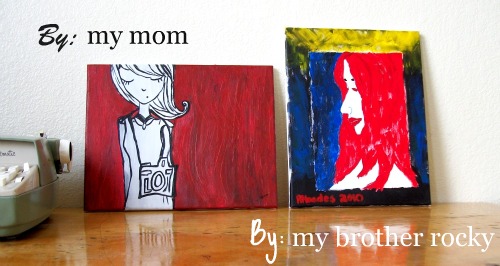 The first one is from my mom, and also inspired by Elsie's paintings (which I LOVE btw), and the second one is by my little brother Rocky.
Obviously, I come from an extremely talented family, and I feel so special that they all took the time to sit down and make these for me!  I love handmade gifts:)  Thank you family for my beautiful paintings!
Love,
Stephanie May*