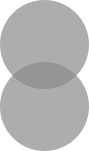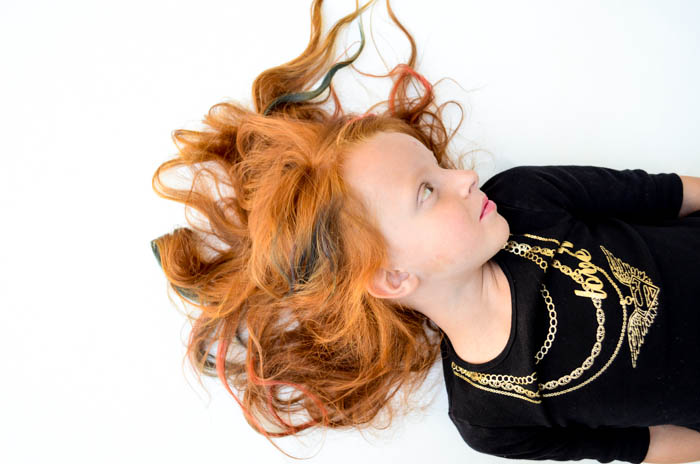 My kids are big fans of vibrant, unnatural hair colors, but they aren't allowed to have them while in school.  We just tried hair chalking for the first time this week, and it was so much fun!  Hair chalking is when you temporarily "color" your hair with soft pastels (artist's chalk) and then seal it with heat and hairspray.  It's perfect for summer break if your kids can't have wild colors at school, or if you just don't want them to have them for more than a day:)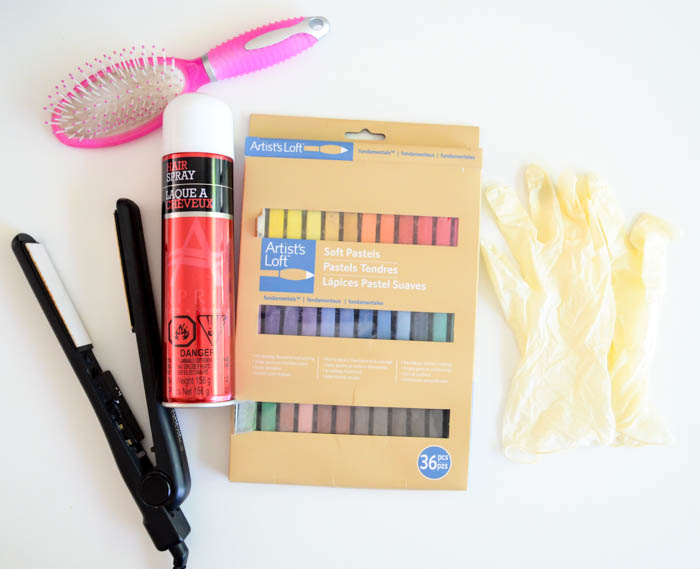 Here's what you need:  soft pastels (found at artist supply stores – we got this Artist's Loft set for only $3 at Micheal's).  Gloves to protect your hands, hairbrush, water, flatiron or curling iron, and hairspray.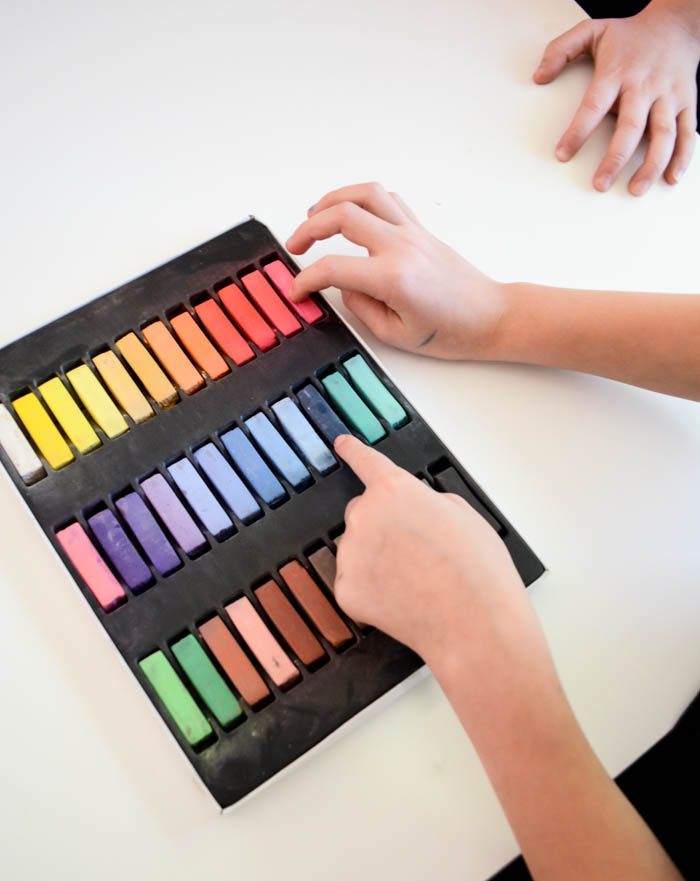 First choose your colors.  I let my kids each choose 2 colors, but really you could do as many as you want.  We found that the more vibrant the color was, the better it showed up on their hair.  Purples, hot pinks, bright blues and dark reds were best!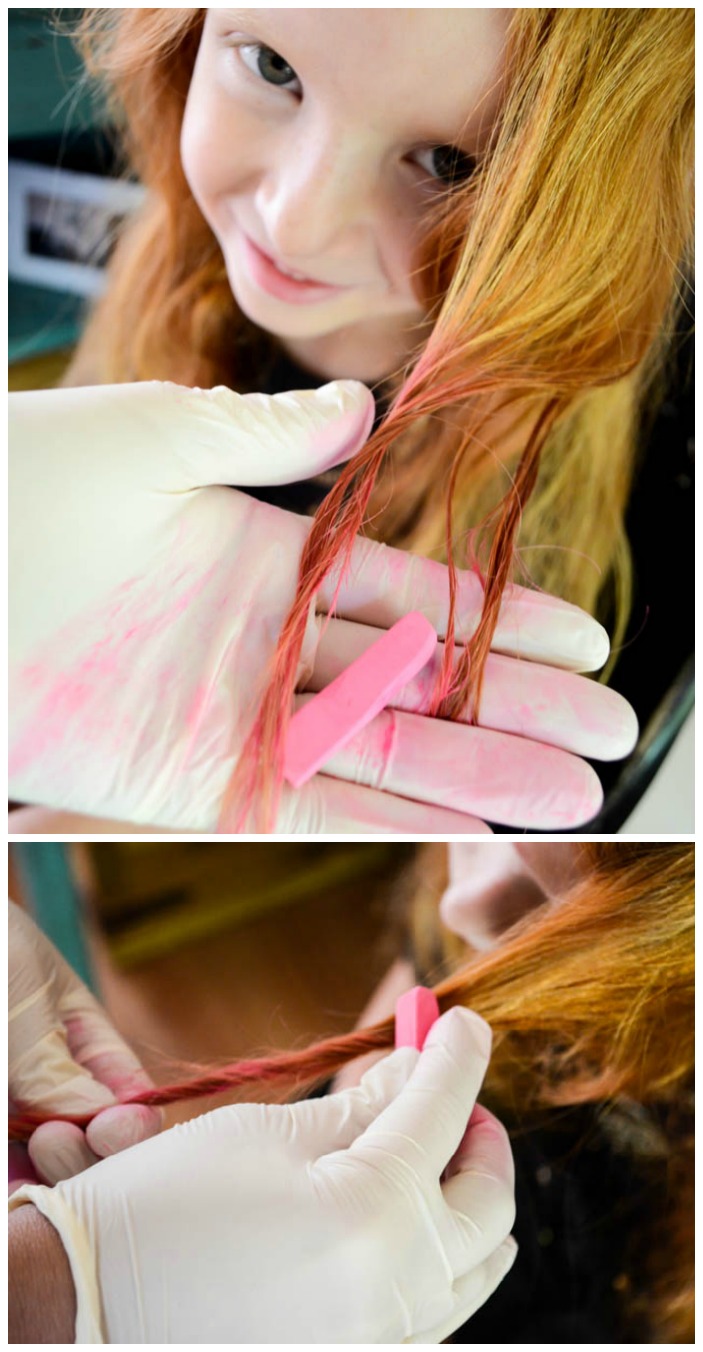 With your gloves on (it's messy!), take small sections of hair and wet them using a spray bottle or a wet hairbrush.  You don't want the hair to be sopping wet, or it will dissolve the chalk quickly.  Twist the hair slightly and rub the chalk back and forth over it.  The more friction that you make, the more color that will rub off, and you want to make sure that it is thoroughly coated with color.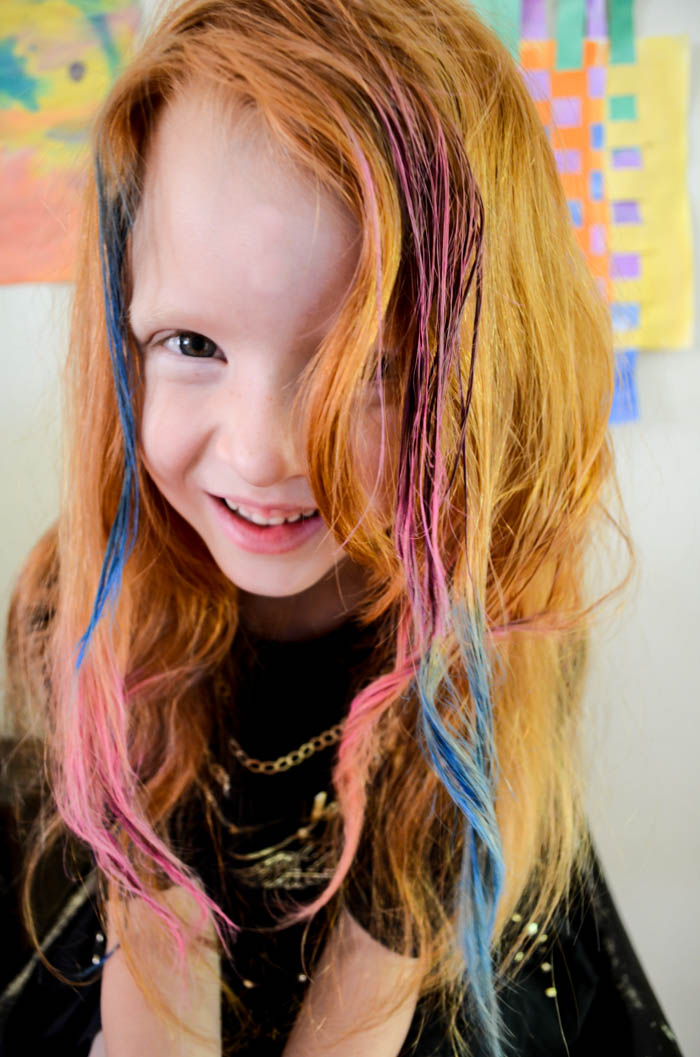 After you finish putting the chalk in, allow the hair to air dry.  This step is important because you don't want to use the flatiron on wet hair (heat + water= steam=pain).  Once dry, use the flatiron or curling iron to "seal" the color.  Some people have said to brush the hair first, but I found that too much of the chalk falls out when you brush it, and the color isn't as vibrant (and who wants dull-chalk-hair?).  After applying the heat, use hairspray on the chalk to further seal it in.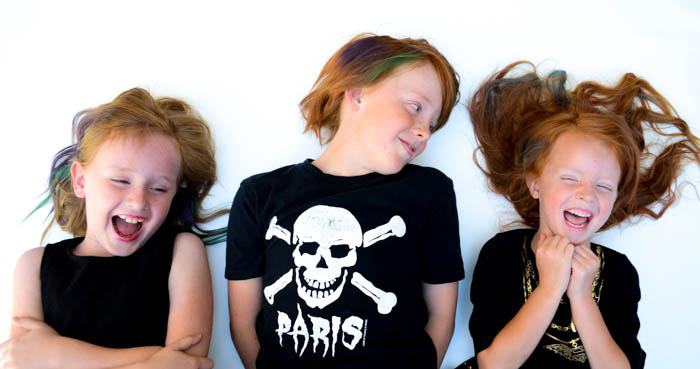 Easy right?  The kids absolutely LOVED doing this, and they have already requested that we do it more this summer!  As I said, it is temporary, and if you wash your hair, it will come out.  I had read that if you have blonde hair, you should not wet it first, because you could "stain" your hair.  Guini's hair is pretty light, and the chalk didn't stain it at all.  Also, if you have dark brown or black hair, you can color your hair with white chalk pastels first and then add the color, so it will show up more.  We didn't need to do that step, so I haven't actually tried it, but it makes sense.