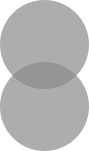 How amazing is this illustration by Garance Dore?  I love the lines of the hair very very much.  It reminds me of a fashion sketch…does anyone know how to draw like this?  I want my portrait done:)
To-do list for this week:
1)  Groceries and a yummy new recipe
2)  Haircut (a must)
3)  Update our shop with at least 10 new items (!)
What's on your to-do list?
Love,
Stephanie May*