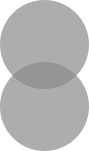 Maybe a little too quiet on the blog this week.  Sometimes life is just like that though, right?
Stephanie May and I have been so busy this week – shocker.  We had a photo shoot scheduled for this weekend so we can get some new products up in our shop, but we decided to cancel that because of the insane amount of 'stuff' we have been busy with all week.
This weekend I have meetings, a birthday bowling celebration and a few other things – but I also have a good amount of free time to do…nothing.  I hope.
Saber and I are still bonding so I'll be hanging out with her as much as I can and possibly getting a jump on the millions of home projects I have floating around in my head.  So exciting!  Maybe I'll even finish the chimney exposure someday…ha!
Happy weekend!  Do something fun and don't cram too much in…that's what weekDAYS are for.