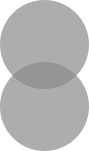 Hi guys!  Happy 4th of July and HAPPY day-after-our-3rd-Whole 30!  Yup, we finished our third round of the Whole 30 yesterday and we are soooooo proud and excited that we powered through another one.  We did this one just like our other two – we gave it 100% of our devotion, 100% of the time, and it feels spectacular all over again (you can read about our 1st one here, and our 2nd one here).
Our experience with this Whole 30 was completely different from our first two.  Our "detox" in the beginning was very very short, and didn't really affect us for more than a couple of days.  We felt like seasoned veterans doing it for a third time, and everything just felt more organic and natural this time.  When we did our very first one last June, the paleo way of eating was completely new and foreign to us, and we really had to teach and educate ourselves on every little thing that we ate – it was so much research and reading, it felt like it took SO much work back then.  In fact, the eating part of this one was probably the easiest aspect.  The part that was the hardest, was not using phones or computers at meal times, and also not snacking in between meals.  But, it definitely made us see how much we mindlessly snack when our bodies really don't "need" those snacks.
I took a few new progress pics, but our timing was bad, and Tristan was gone when I took them, so it's just me this time:(  That's okay, we will get some new ones of both of us together soon (he looks way way hot – you can take my word for it).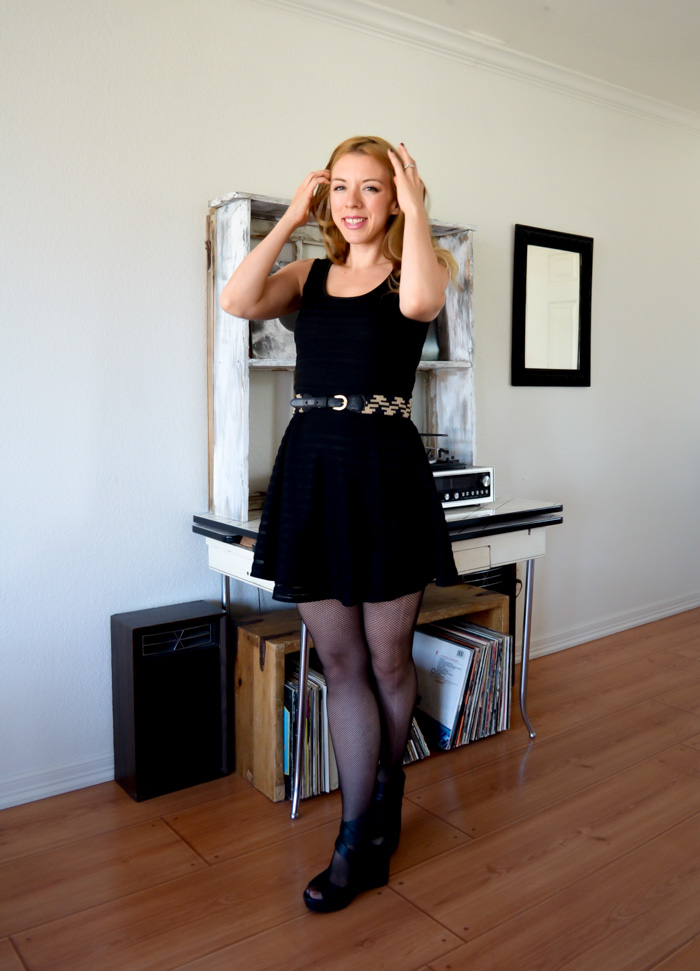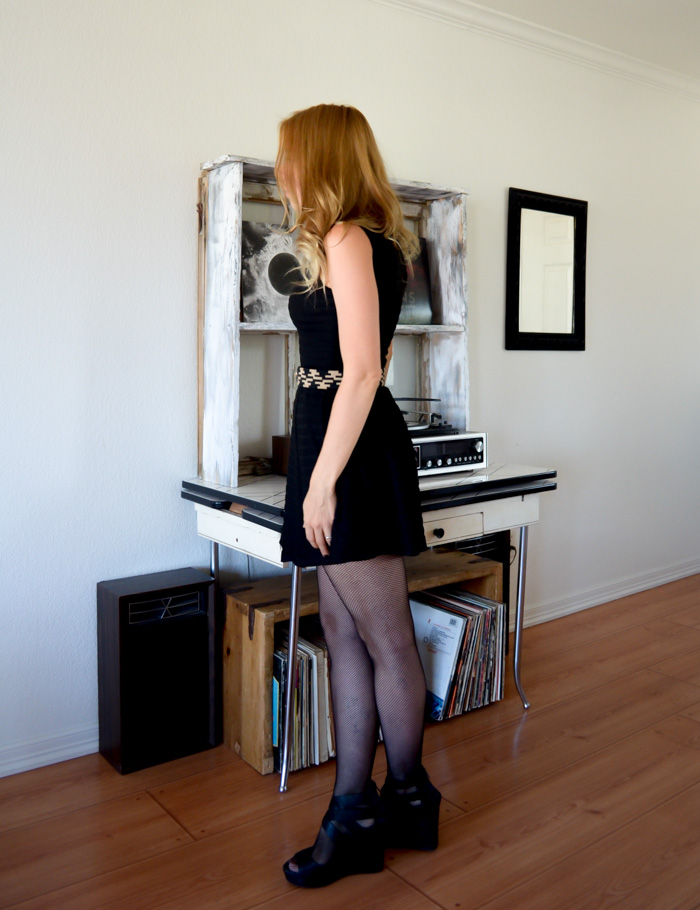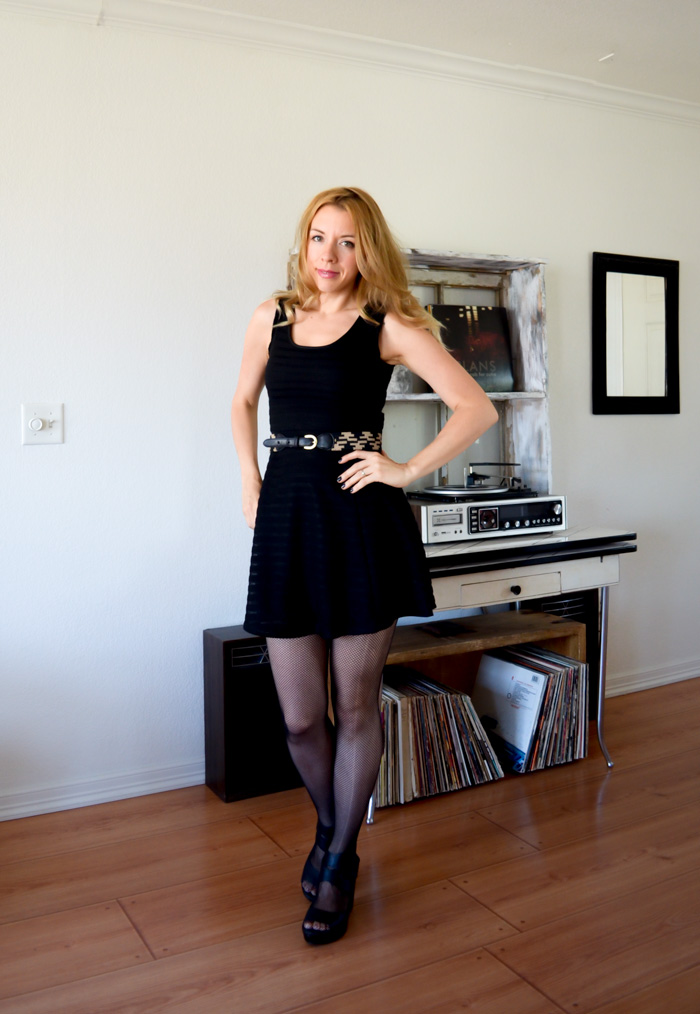 It wasn't part of our plan to do a third Whole 30 to lose more weight – we had both already lost WAY more than we ever expected, and we were both happy and satisfied with our weight when we started (I know, what a crazy and GREAT feeling that is right?!).  In fact, I was pretty certain that neither of us would lose any weight.  Since we didn't weigh ourselves for the entire 30 days (don't cheat on that rule!  It can be SO rewarding), we JUST found out our progress this morning.
Here are our results from our 3rd Whole 30:
I lost 7.2 lbs and .75″ off my waist in the 30 days.  Since starting our Whole 30 and Paleo journey, I've lost a total of 66.2 lbs, and a total of  13″ off my waist in 13 months!
Tristan lost  6.0 lbs in the 30 days.  Since starting our Whole 30 and Paleo journey, he's lost a total of 38.4 lbs in 13 months!  I don't have his measurements from this time because he forgot to take them, but I'm sure that he has lost inches as well.
We are both BLOWN AWAY with our results!  I really really didn't think that I would lose any weight at all this time, and I definitely didn't think it would be more than 1 or 2 lbs if I did.  I had been fluctuating between a total of 59-61 lbs lost since about mid-February, so I just kind of thought that was where I was going to "land" in my weight loss.  I was wrong!  People had told me that I was looking thinner, but I just didn't see it myself – I felt pretty much the same.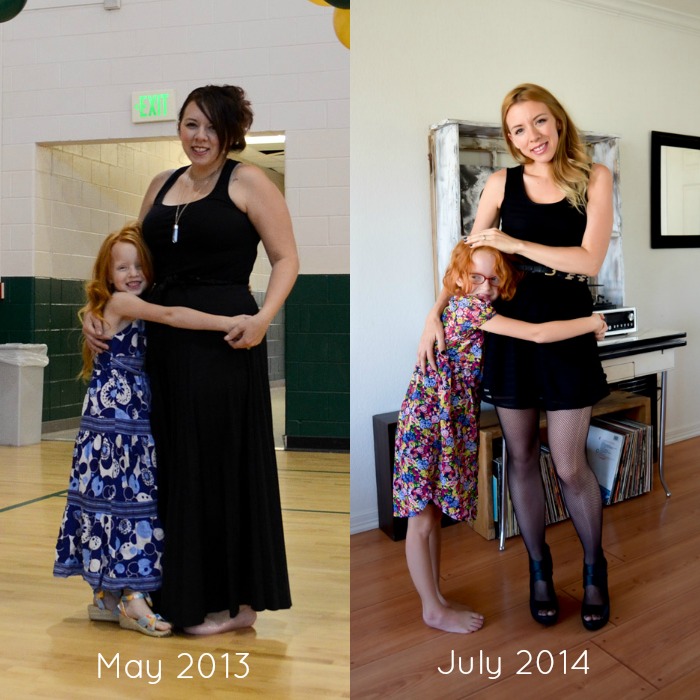 You know it wouldn't be one of my Whole 30 posts without a fun "Before & After".  In the first photo from last year, my youngest, Gemma couldn't get her arms all the way around me – and now, it's no problem for her at all.  I still can't believe that that was me just over a year ago!  I just feel so different now, and it's hard to remember a time when we weren't eating paleo, and putting our health at such a high priority.

I made this "video timeline" on my Instagram this week – it's fun to see photos from each month and see just how quickly this transformation took place – 13 months!  Crazy.
We are so happy that we found the Whole 30.  It has completely changed our way of thinking when it comes to food and exercise – and really, it has changed our entire lives this past year!  It has taken away physical pain in our bodies, removed heavy, excess weight that we were carrying with us for far too long.  It has broken our mental battles with food, given us strength, energy, and motivation to continue and stick with this better lifestyle.  It's opened our eyes and given us the knowledge and understanding of how badly were were treating our bodies before.  And that, is really the biggest success of this whole process – yes, it's great to lose weight, but it's SO much better to have made the connection that each tiny choice and decision DOES make a difference.  Our choices all add up – every bite of food (good or bad), every moment of exercise (or sedentary moment) – individually, they don't seem like much, but all together?  They make a DIFFERENCE.  A big one.
I have found such a love for the Whole 30 community – all of the encouraging words from friends and strangers alike have been so inspiring and fantastic.  Thank you SO SO much for following along with us on our journey, and taking the time to comment, send texts, messages and emails, for wanting to sit down with us and just talk about the changes we've made.  You all are so supportive.  It really really means so much to me – I can't even tell you.  Thank you friends! ♥