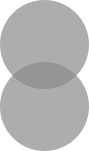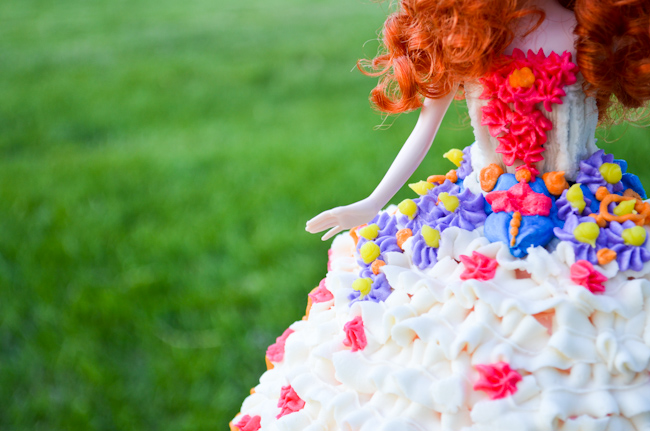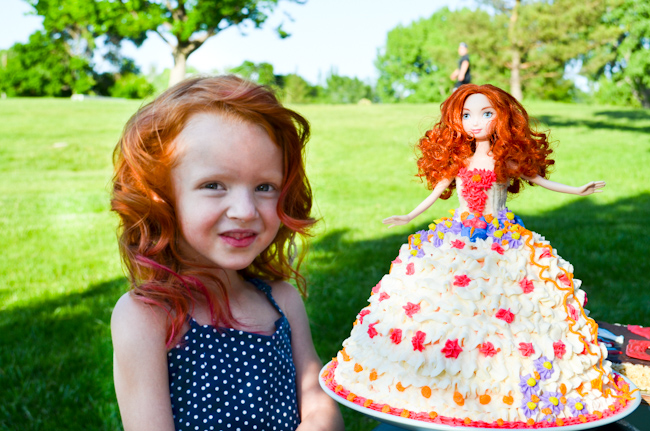 Gemma and Gavin both had birthdays a few weeks ago!  Gavin turned 9 and Gemma turned 5.  We had a birthday party for them at a nearby park, and my mom made each of them their own cake (thanks mom!!).  Gemma's was a redhead princess (we used the new "Brave" barbie) with a large icing dress, and Gavin's was a skateboard cake made out of rice krispie treats and chocolate – yum!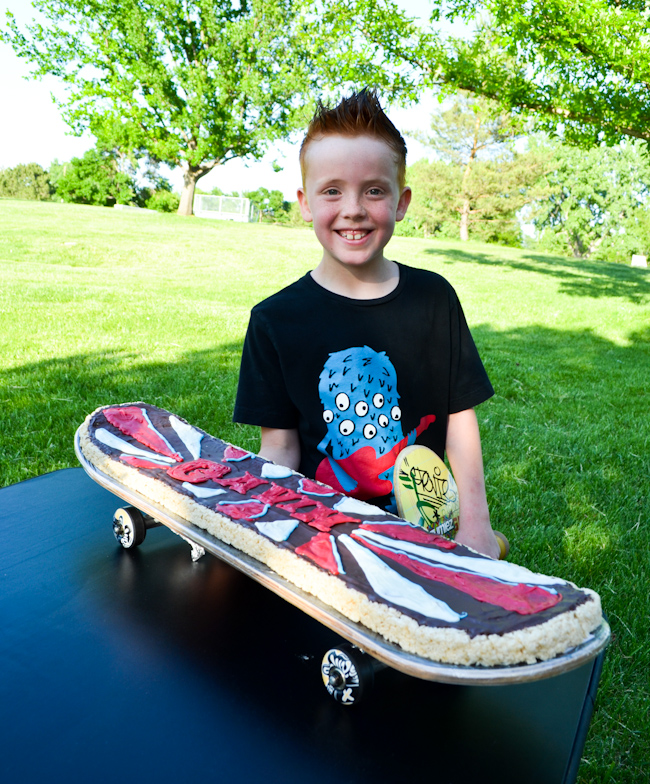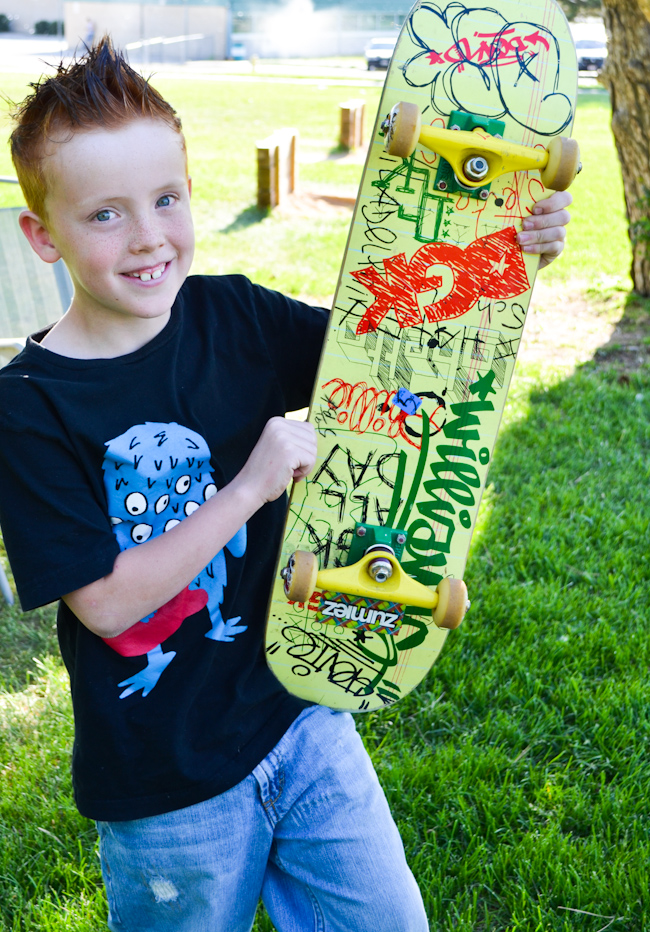 Gavin's passion in life is his skateboard.  He really can't get enough!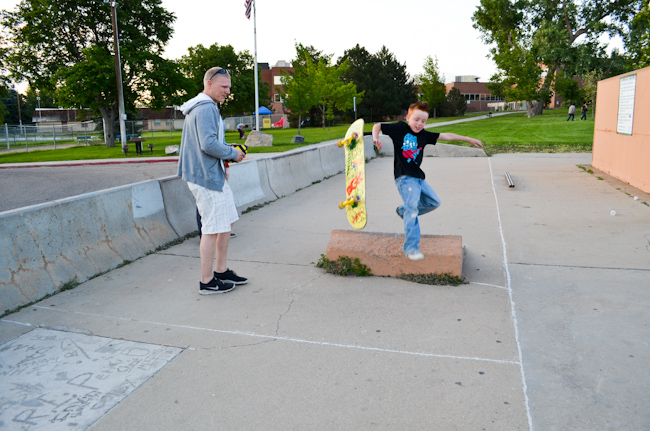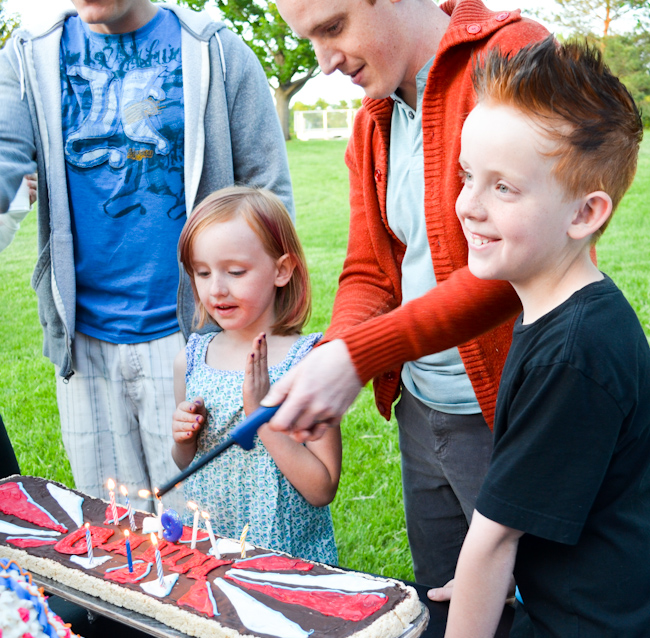 9 candles – wow!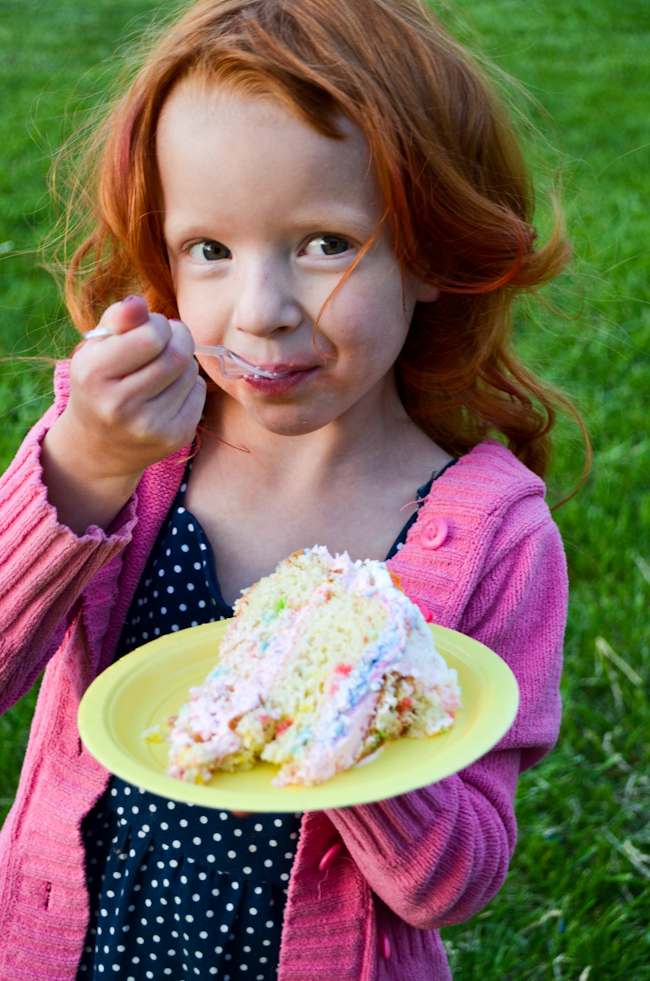 We also celebrated each of them on their real birthdays, and let them have a dessert of their choice and open gifts from Tristan and I.  There is always plenty of celebrating to go around:)
What's your favorite birthday memory from your childhood?