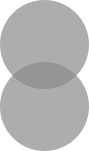 Happy Thanksgiving week!  I'm so excited to have the whole week off with the kids, to try out some yummy dishes, and finish my Christmas decorating (a girl can dream right?).  Thanksgiving is often a blur and feels a little squished into other holidays and traditions, but I am determined to be present, and soak every last memory up this year.
Here are a few of my favorite Turkey Day-related post from the past few years.
Adorable last minute Thanksgiving decoration ideas.
Our family Thanksgiving from last year.  Such a fun day!
Etsy Picks:  Thanksgiving Dinner
Basic (and oh-so-yummy) pie crust recipe.
Teaching our kids (and ourselves) that they can make a difference and give give give!
Have you tried the delicious Paleo cranberry sauce from last week?  I've tried it…..several times:)
What's your favorite part about Thanksgiving?  The food?  Football?  Friends and family?  Leftovers?  Black Friday?  ;)