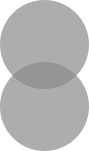 If you've been on the internet at all in the last couple of years, you will have heard of hand pies by now.  Hand pies are essentially pie that you can hold – you guessed it – in your hand.  No plate or fork needed.  Sometimes they call them mini-pies or empanadas, they might even put them on a stick and call them a pie-pop.  They cover the filling with a crust that has a nice crunch to it, fill them with all sorts of sweet or savory foods and then they eat them and are happy.  Very very happy.  I desperately wanted to be one of these pie-in-my-hand happy kind of people, but I had a big problem – I eat paleo.  And paleo bread/dough/crust alternatives are just not as good as the gluten-filled variety – healthier yes, but just not as good.  Luckily for me, I'm married to an amazing man that isn't afraid to experiment in the kitchen.  And even more lucky, that he doesn't mind when I take his perfectly good recipes and change/tweak/alter them to fit my own tastes and then take all the credit.  Just kidding – I will give him 10% of the credit for this one;)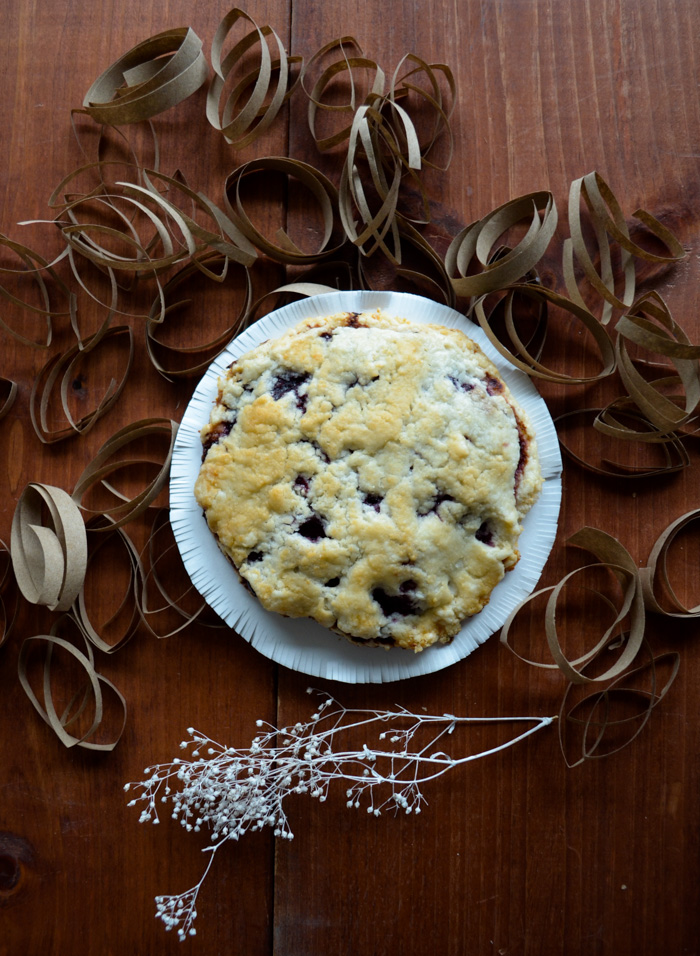 Paleo Berry Apple Hand Pies
Makes four 4″ pies (or six 3″ pies)
Ingredients
Berry filling:
10 oz of fruit – frozen or fresh (you can use any type of berries or apples for this)
1/4 cup water
1-2 teaspoons pure maple syrup (optional)
Paleo pie crust:
1 cup almond flour
1 cup tapioca flour
pinch of salt
1/3 cup of coconut oil (solidified)
1/4 cup of coconut milk
3-4 tablespoons of cold water
1 teaspoon pure maple syrup to brush on the tops (optional)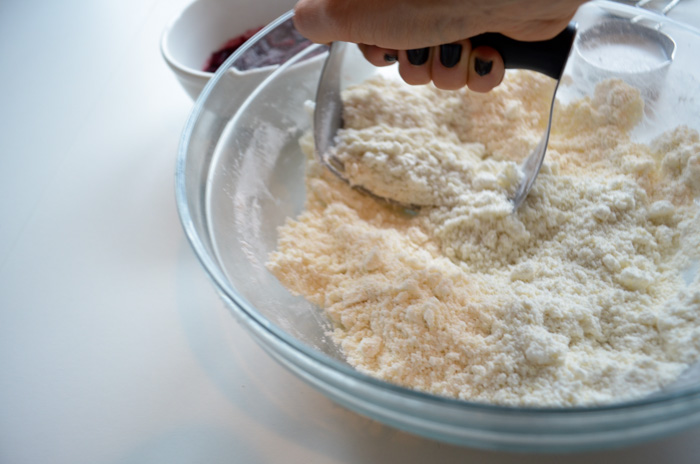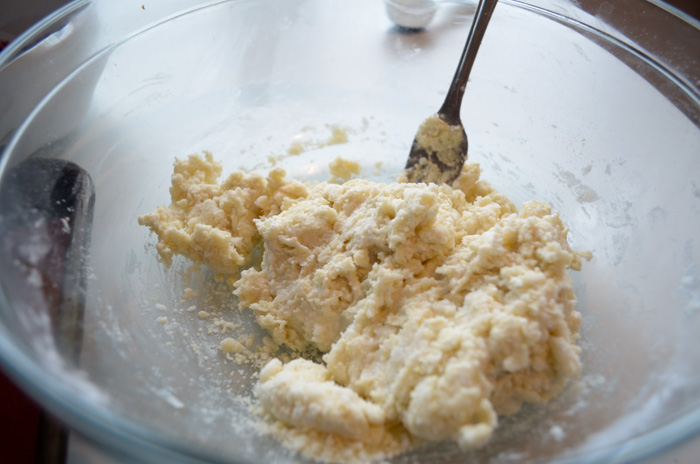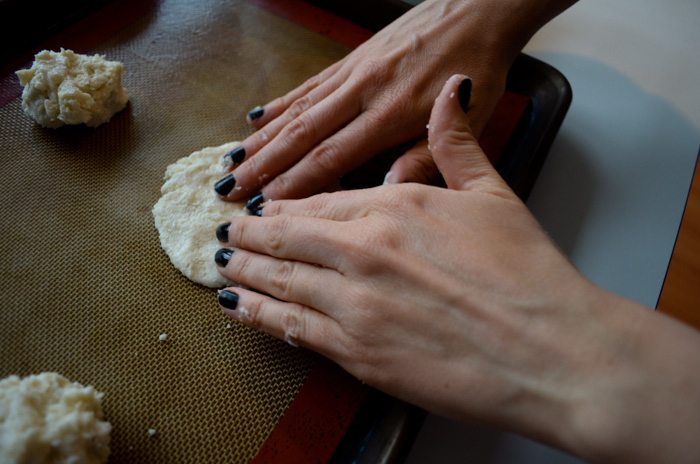 Directions:
I used a bag of mixed frozen berries, and one small gala apple for my filling mixture.  I combined the berries and chopped up apple in a pot with the 1/4 cup water and brought to a boil over medium-high heat.  If you would like a sweeter filling, you can add the maple syrup as well, but it's up to you – I left it out.  Once boiling, reduce the heat to medium-low and simmer for 10-12 minutes stirring and breaking up the berries occasionally until it is reduced and syrupy.  When the filling was done, I transferred mine to a bowl for the sake of photos (ha!), but you don't have to.  Just be sure not to let any of that yummy syrupy goodness go to waste – you could even lick the pot/bowl clean like I did:)
Meanwhile, mix the 2 flours, and the salt in a bowl.  Cut in the coconut oil with a pastry blender or fork until it's got about pea-size crumbs and is well-distributed.  Then add the coconut milk and give it a little stir before adding the water.  The water should be nice and cold (I usually add an ice cube to it) and you should add it gradually.  Put 2 tablespoons of water in to start with, then press the dry ingredients into the water, then add another, and press, and so on.  You don't want to over mix, but just want to get all the dough incorporated together.  If you need a little more water than I used, that is fine, just be careful not to overdo it.
Divide your dough into 8 balls (or 12 balls if you are making 6 small pies) – and press the dough mixture on your hands to flatten it.  The dough will be soft, a bit sticky, and a little spongy.  It can be a bit hard to work with and will not feel like regular pie dough, so it's hard to roll out as such.  I press mine out with my hands in a circle shape and then put on the baking sheet and patch up any little holes.  Next, spoon the filling onto each piece of dough, and then go to work pressing and flattening the remaining dough and placing them on top.  You can crimp the edges if you like, but I don't find it necessary.  You can then add a few drops of the pure maple syrup to the top and use a pastry brush or clean finger to coat the pie tops.  This last step is optional, but just gives them a nice glaze – yum!
Bake the pies at 375 degrees for 30-35 minutes.  The crust will be lighter in color, with golden edges.  Cool on a cooling rack, or go ahead and enjoy while they are warm – just try not to burn your tongue (it's very hard to wait, I know).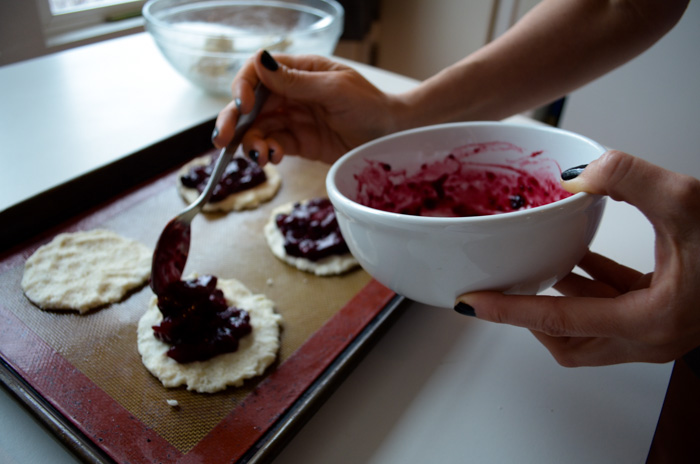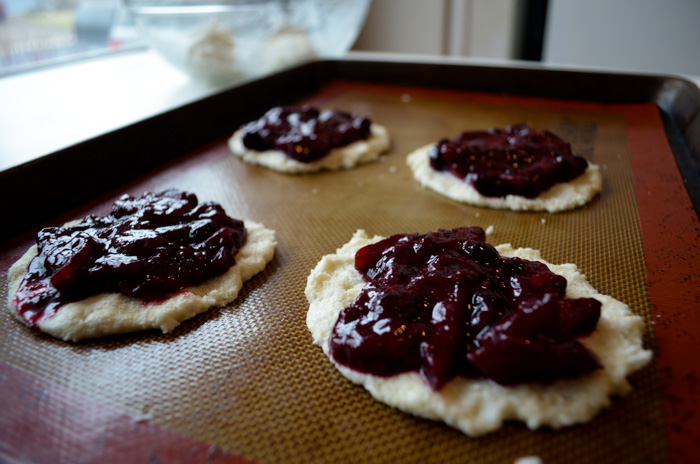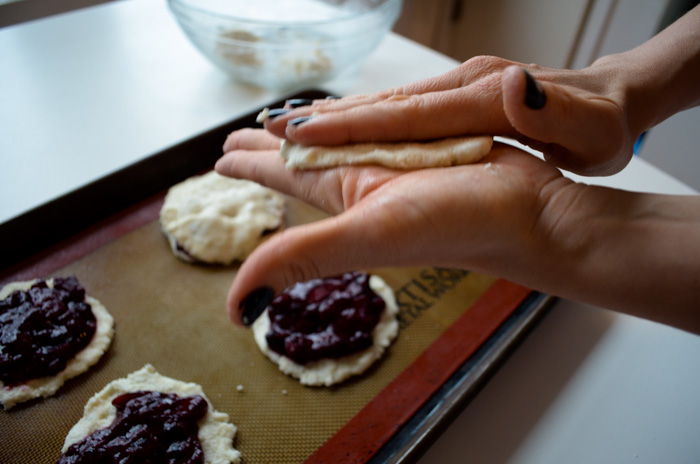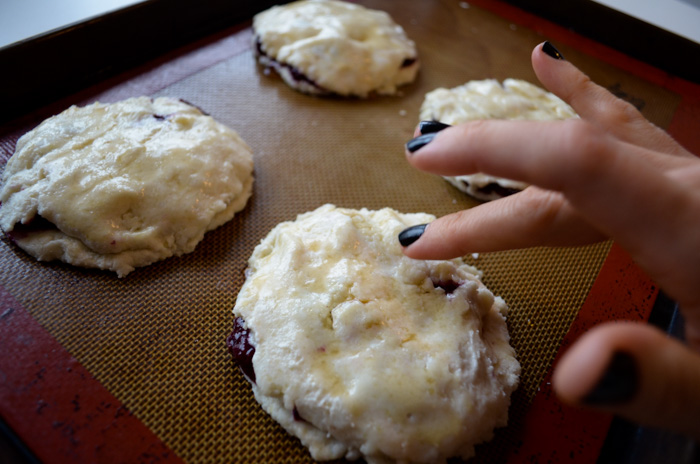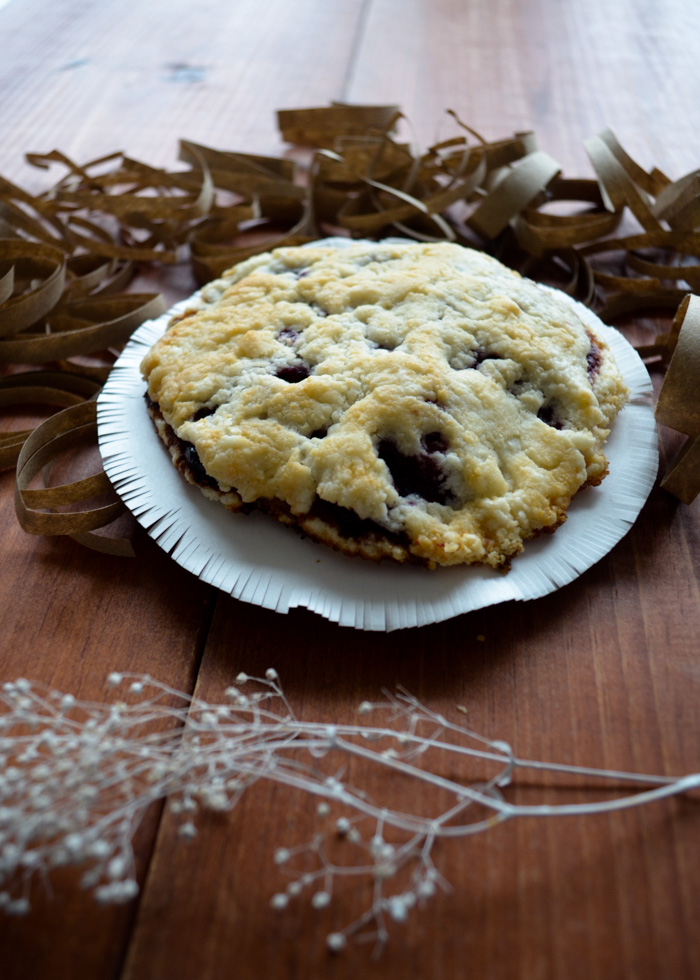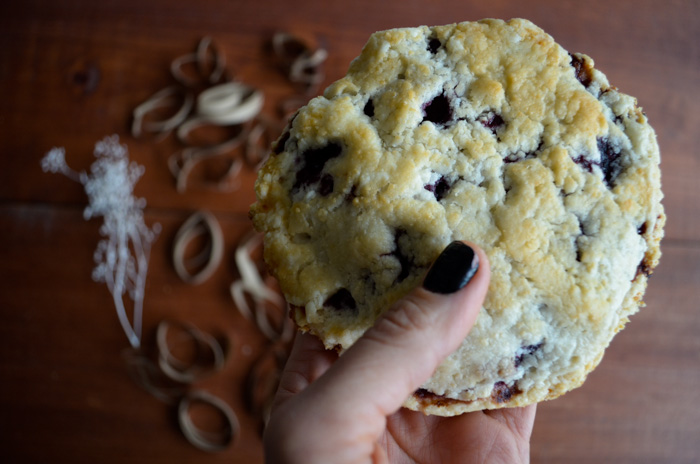 See?  No plate or fork needed.  These pies are good.  Not just healthy, paleo good – but really, truly delicious – my kids can attest to that – they wanted to gobble up all of them right away.  Tristan and I enjoyed the pies last night with some hot tea, and the Mad Men season premiere.  I think it needs to be our Sunday night tradition from now on.  Don Draper and paleo dessert bliss – what could be better?