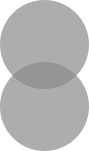 We had a great Thanksgiving, and it went by so quickly like always.  My whole side of the family always gets together for dinner at my parent's house every year and sometimes a few friends join us as well.  This year was quite different for us, because this was the first time that Tristan and I ate a Paleo Thanksgiving.  I know, I know, Thanksgiving is the ONE day to splurge right?  You can read this post to see exactly why we chose to stick with the healthy foods this year – and let me just tell you, our dinner was SO GOOD.  We had everything we wanted, even Paleo pumpkin pie…..and yes, I may have had pumpkin pie each day…..for 4 days straight.  It was that good.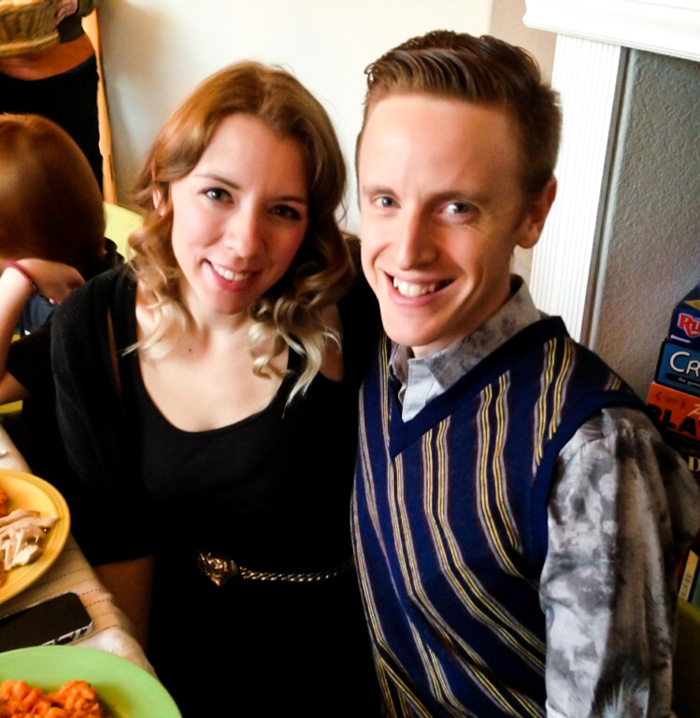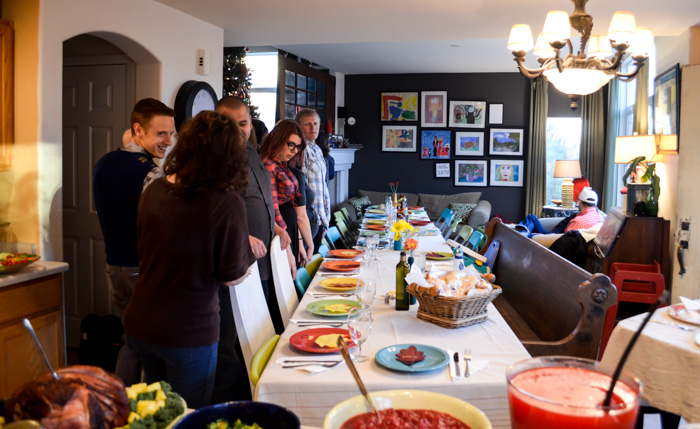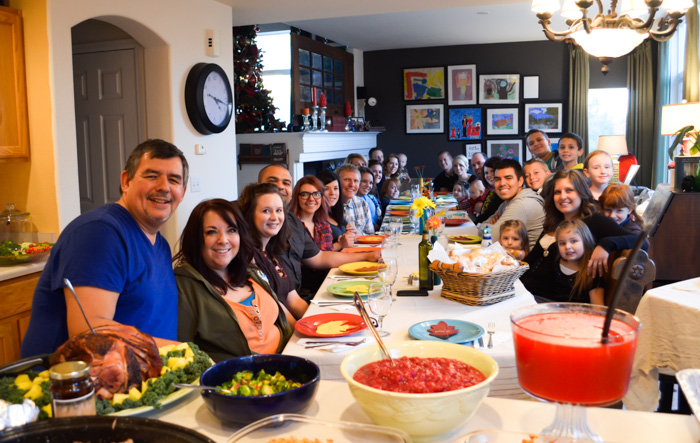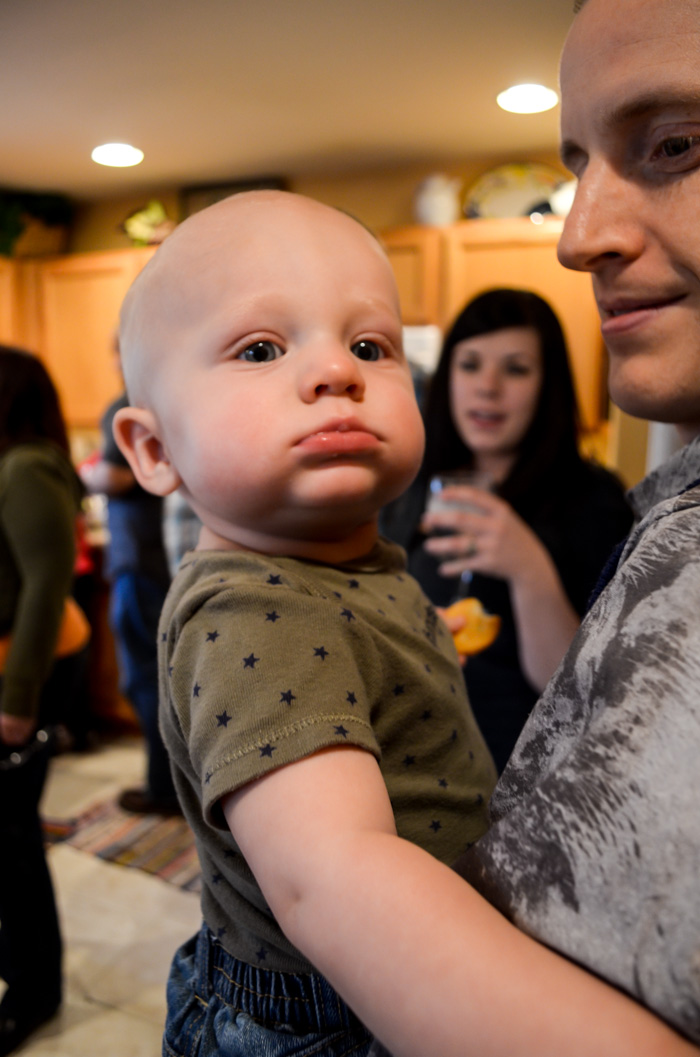 Photos:  /Tristan and I right before scarfing down the yummies(thanks to my friend Leah for snapping it for us!)/the gang gathering at the LONG table/all of us together (yeah, there were a few of us)/my sweet nephew Kai/Guini and the gold "wishbones" that she, Gemma, and my mom made from clay/Tristan and Gavin trying out a wishbone/Gavin looking surprised and cute/all of our yummy desserts – they all looked GOOD/
After dinner the boys played the game "Risk" for 62 hours (seriously, how long is that game?!) and then Tristan and I left the kiddos with my parents and headed to the Black Friday sales at Target.  This was the first time that we have gone to Black Friday together, and it was fun – we wandered through the aisles, laughed a lot, and even found a few clearance items for the kids.  Our Thanksgiving was fun, full, and perfect – how was yours?

P.S.  I get the honor of being a guest blogger over on Alicia Hutchinson's blog in a couple weeks!  She is doing a Handmade Giving Series with an incredible group of women, so be sure to go check out all of the CUTE handmade gift ideas that have been posted so far!