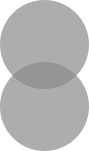 Last week was our Spring Break from school, and we had a busy one!  We filled our days with lots of special treats and adventures – it was tiring and fun and hectic, and it is definitely bittersweet that the kids are already back in school.  Bitter because, I miss the freedom and having them around, and sweet because things are a lot quieter around here while they are in school – and no, I don't miss the fighting/arguing that (sometimes) happens when they are together 24/7;)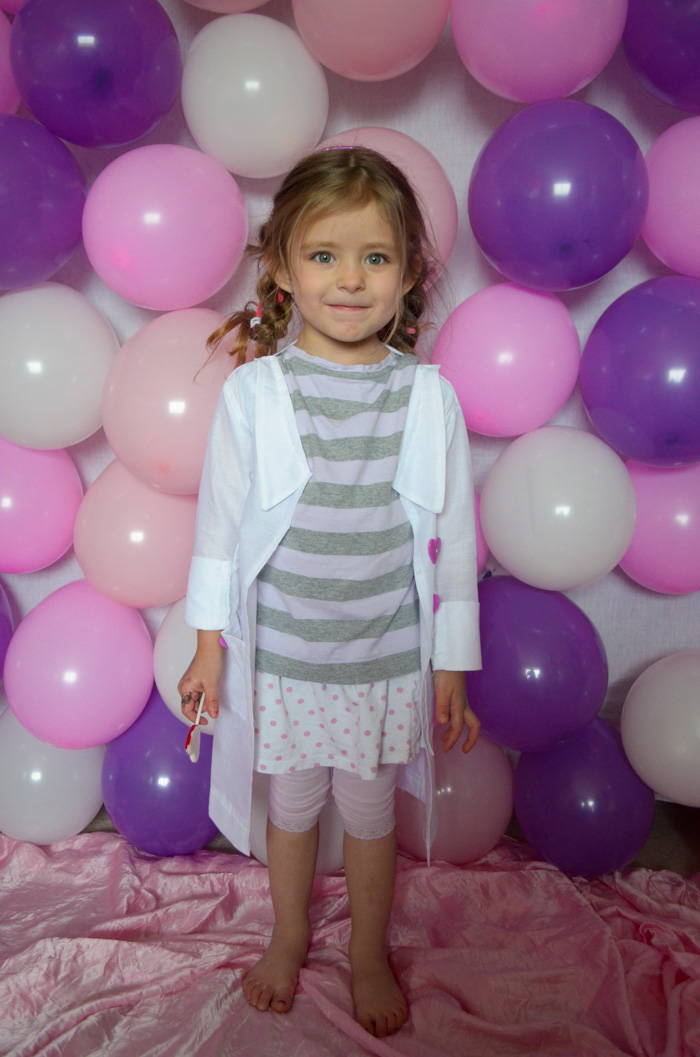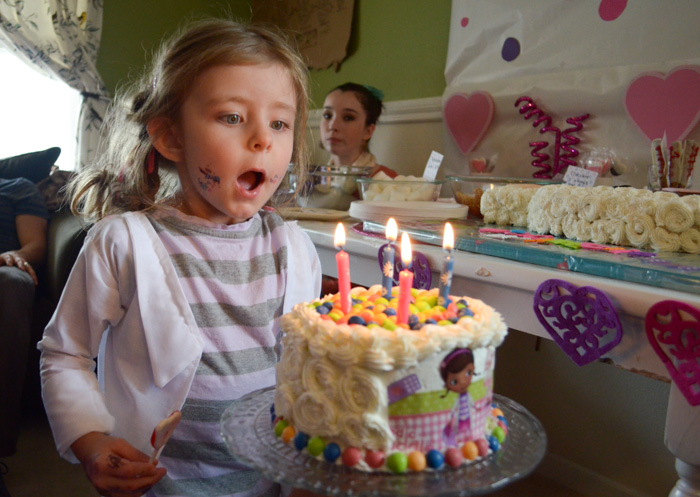 We started off our break with attending a fun birthday party for my niece Amelie.  It was her 4th birthday and she had a Doc McStuffins-themed party that was super cute.  Her cakes were made by my momma and they both looked so cool (and I'm sure that they were yummy too – but I didn't taste them)!  To be honest, I had never heard of Doc McStuffins until now (my kids are a bit too old for it I guess) but even without knowing about, the party turned out so sweet – my sis-in-law Jovan did a great job:)


Later that same day, we had ANOTHER birthday for my dad and my bro-in-law Ryan.  Ryan's family was in town visiting, so we all got together to celebrate and have dinner…..and more dessert – ha!  Really, there would have been a time when it was SO difficult to say no to desserts, but Tristan and I have gotten so used to it – it's kind of second nature to us at this point.  I gladly held the babies while everyone else enjoyed turtle cheesecake, chocolate cake and ice cream, root beer floats and berry pie.  I'm getting pretty good at holding babies these days;)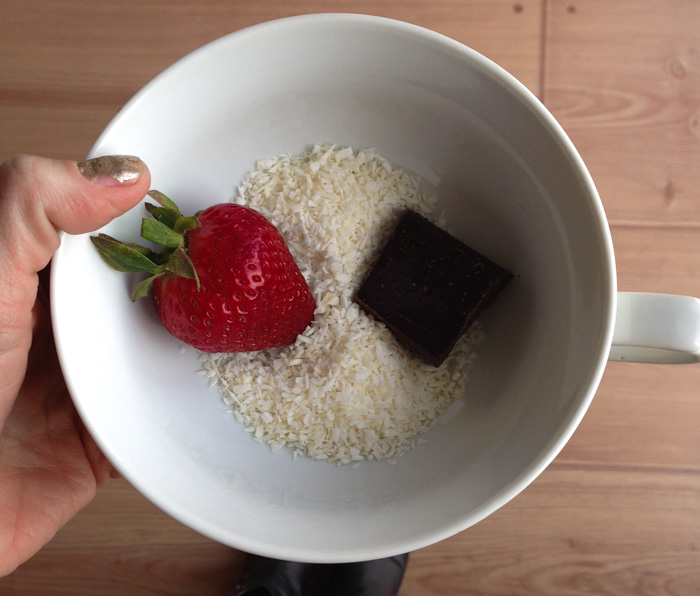 THIS is my kind of dessert these days – fresh berries, unsweetened coconut, and homemade dark chocolate sweetened with a little maple syrup (made by Tristan).  Perfection.


We took the kids swimming at the rec center one night after dinner.  We did this last Spring Break, and now I think they will want to do it every year:)  The weather was SO warm that day, it felt completely natural to get into our swim suits and sandals, and I'm proud to say that I felt pretty darn comfortable in my bathing suit – especially compared to a year ago!  I'm not gonna lie – it's a good feeling to have:)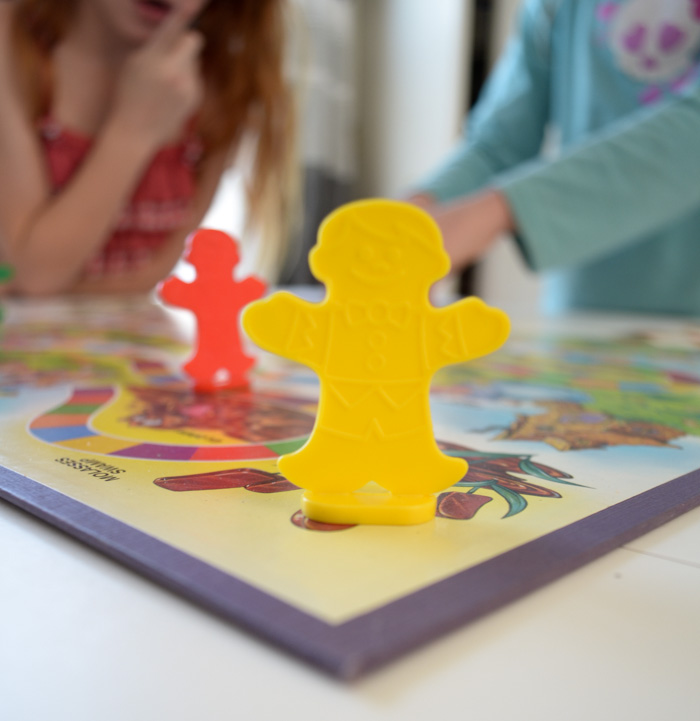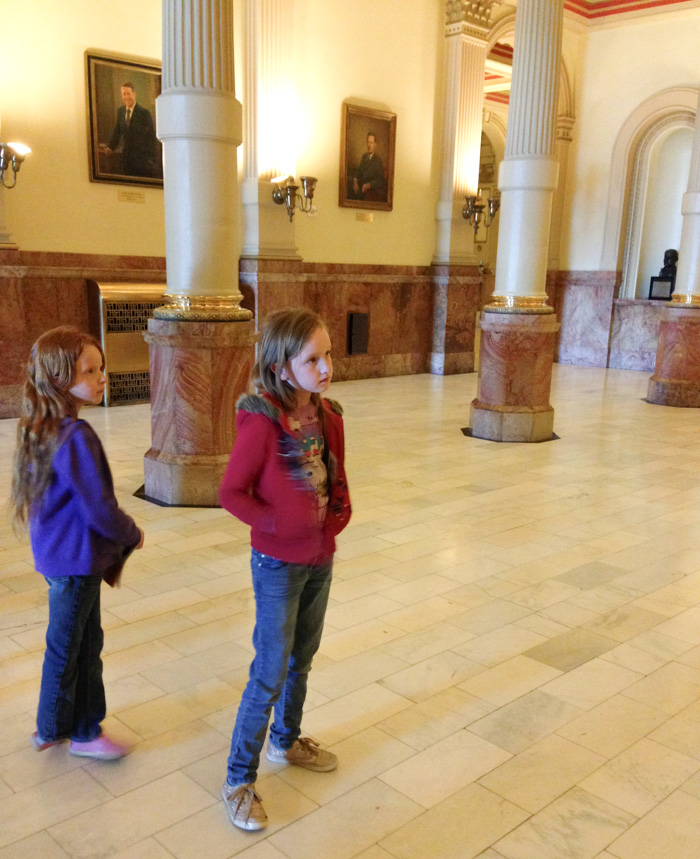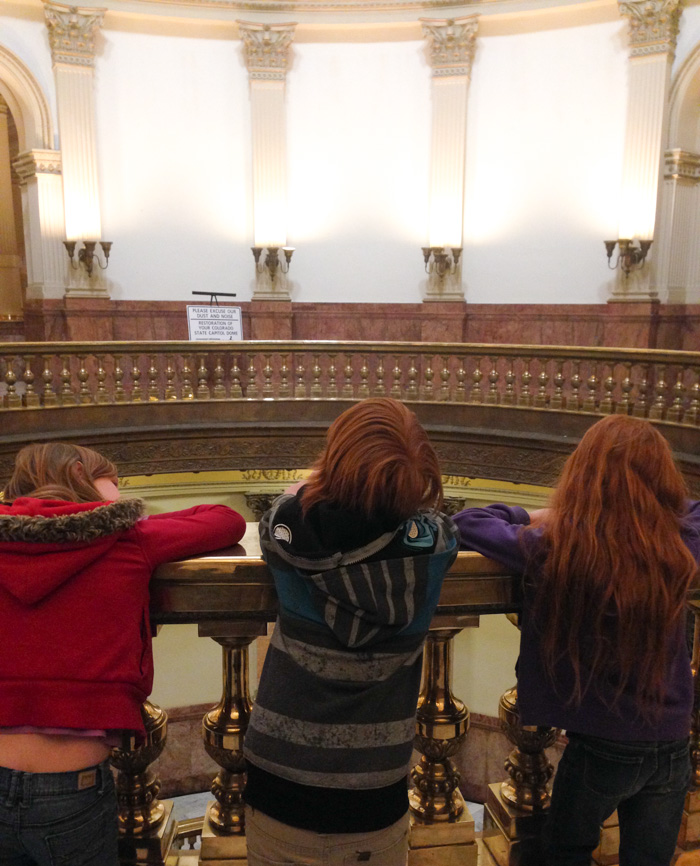 I took the kids to the Colorado State Capitol in Denver one day for one of their free tours.  I've been watching Scandal lately (and LOVING it) and felt like taking part in some law-making.  The kids weren't as interested in the tour as they were just wandering around looking at the gorgeous building.  We got to sit in on a real-life session of the House of Representatives, and I loved it – we had no idea what they were arguing about, but it was still fun to listen:)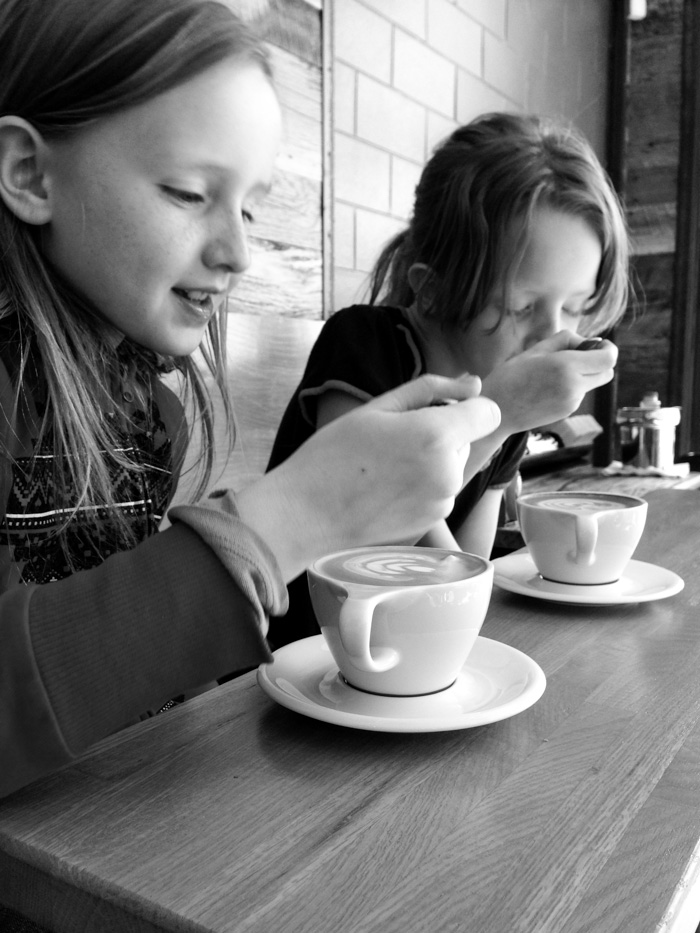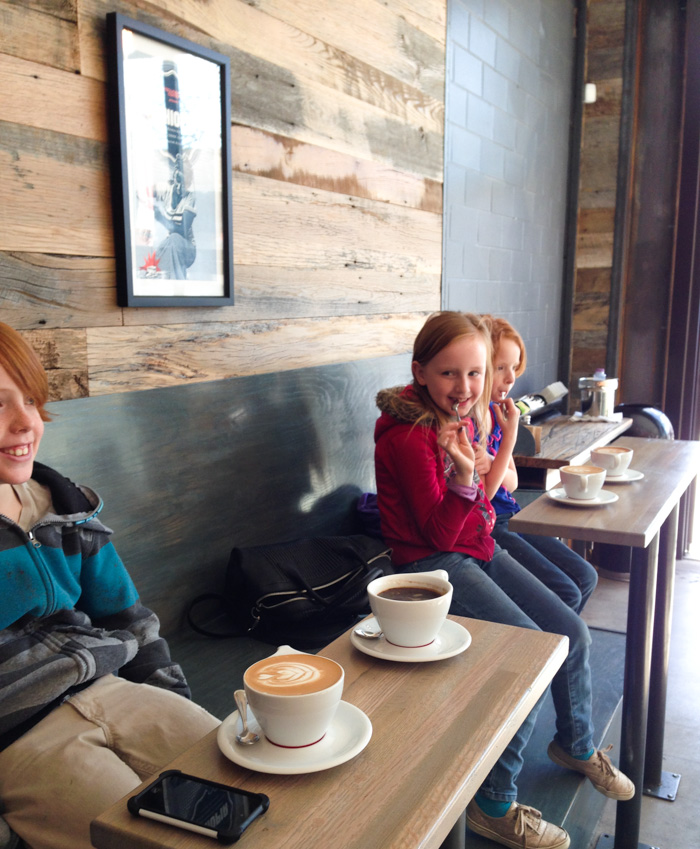 Next up, we headed to one of my favorite coffee spots – Aviano Coffee.  The kids all had vanilla lattes, and I had an Americano.  I tasted a sip of one of their lattes and I couldn't believe how sugary it was!  I also can't believe that I used to drink those on a regular basis;)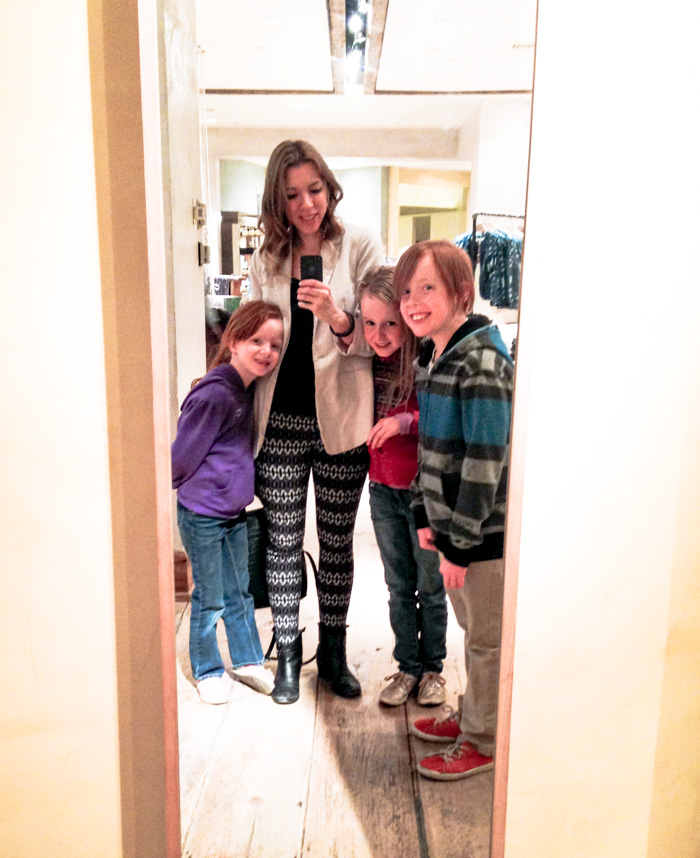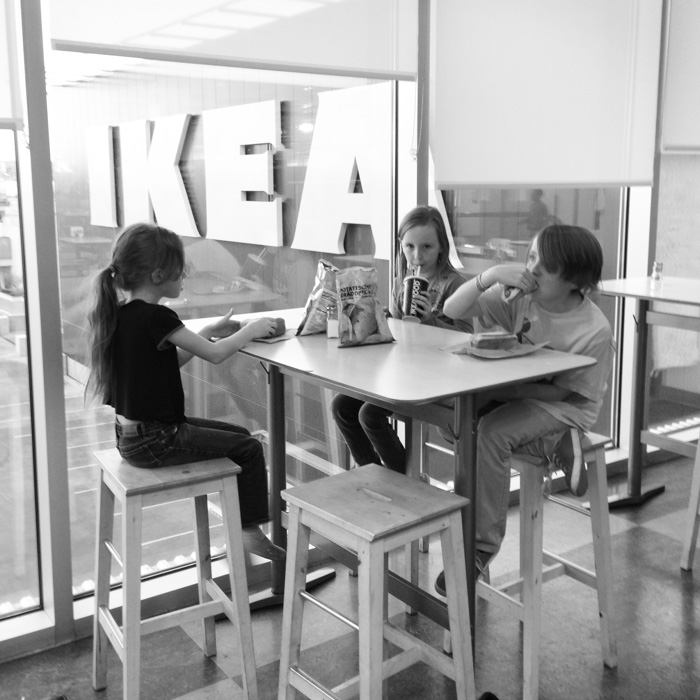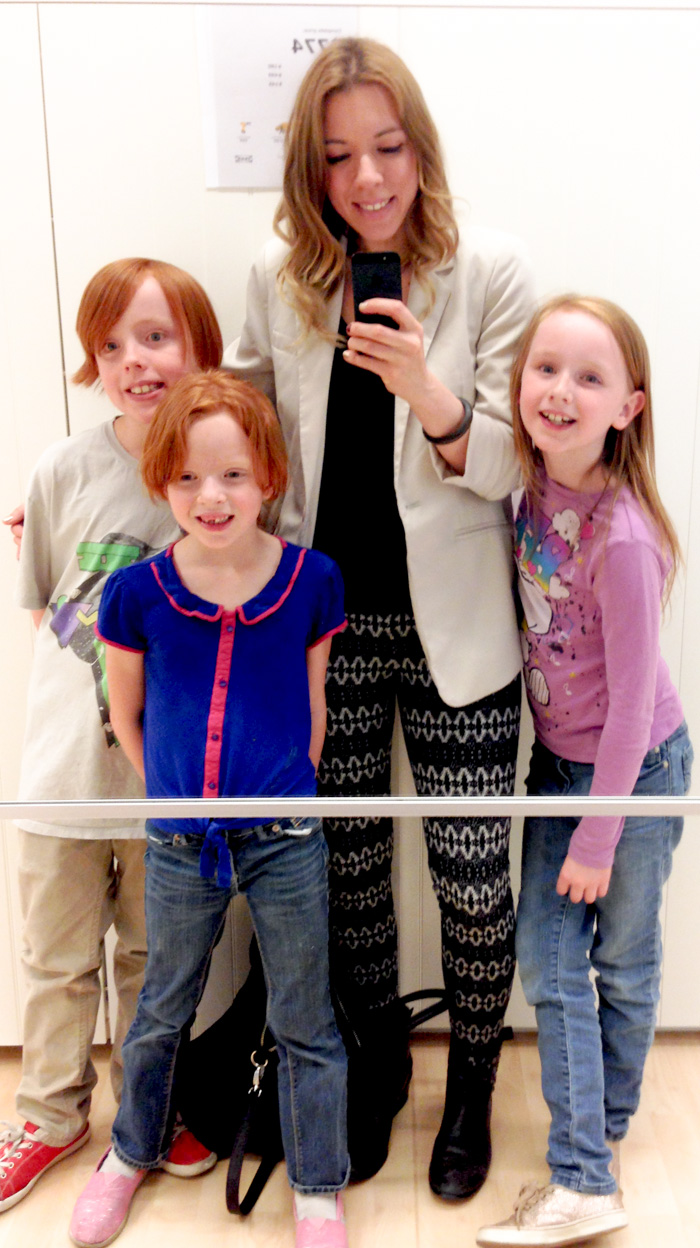 Next up, we did some shopping at the mall, and then headed to IKEA for dinner and browsing.  And yes, we took TWO mirror selfies.  Sorry, for the grainy photos – they were taken in poor lighting, but I still love them both.  It was such a fun day with my kiddos – I love hanging out with them and treating them to special things:)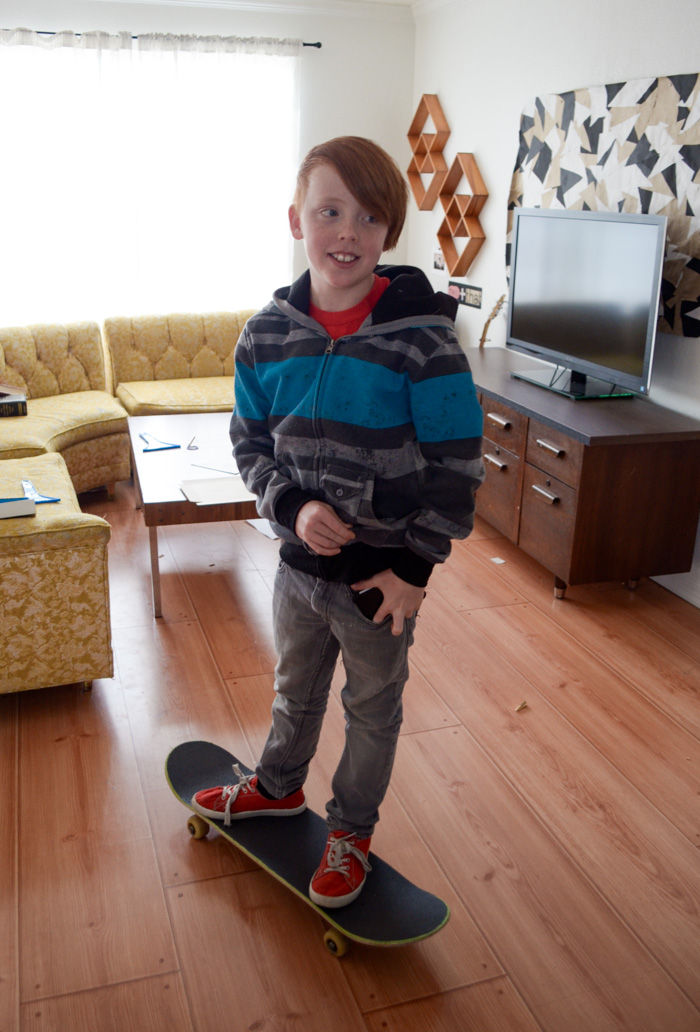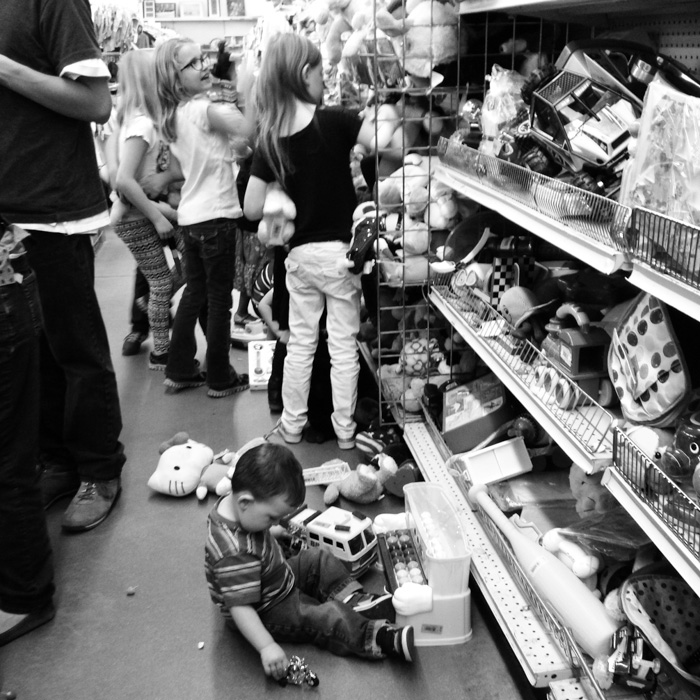 One of my favorite things that we did was go and meet some friends in Denver.  It was extra special because I hadn't met 2 of them in person yet!  We met on Instagram, and they are seriously the coolest women.  All together, we had 13 kids between the 4 of us (and 1 of mine wasn't even there!) ranging in age from 6 months to 14 years old.  We went to The Humble Pie Store first and I had 3 bites of the most delish chocolate espresso silk pie.  It was NOT paleo, but it was SO good and I had to try some:)  After that, we headed to the park and then to the thrift.  Yes, we were brave to take 13 kids to the thrift store, but they all did so great and had fun digging for treasures together – just like their moms:)  I love meeting people through the internet, and it's even better when we get to meet and hang out in real life.  Denise, Dyan, and Mindy – thanks for hanging with us – let's do it again soon yes?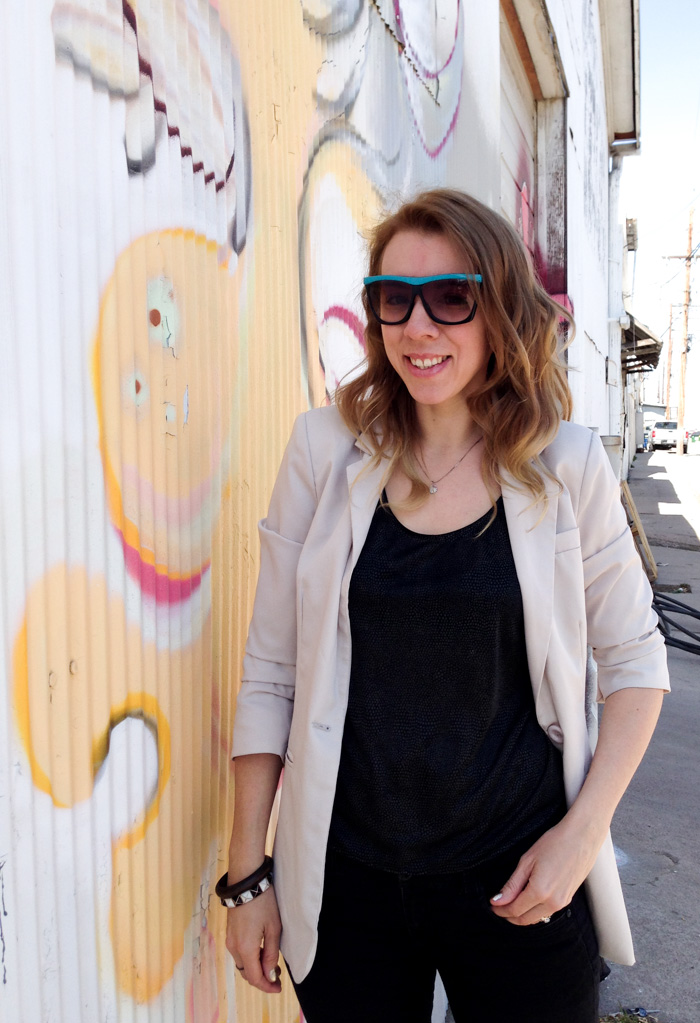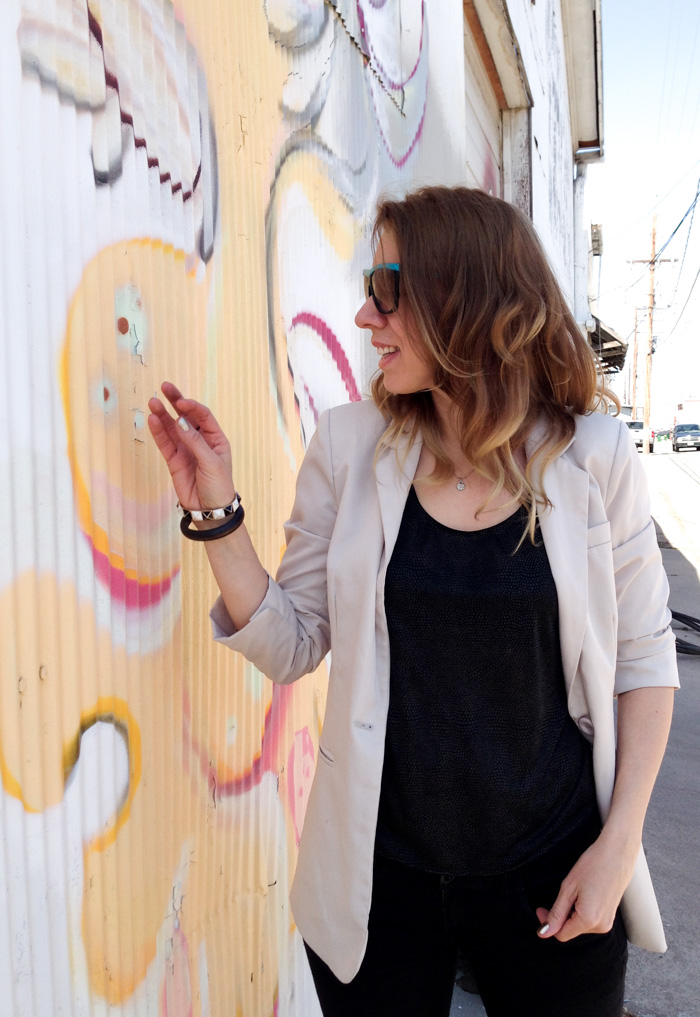 The last day of our break wasn't the most fun as our car broke down about 35 minutes from our house, and being a one-car family, it kind of left us high and dry.  Luckily, we had my sister's car while she was out of town, and Tristan was pretty sure that he could get it running again (and eventually he did!  Yay.), but it just took a few hours longer than we were expecting.  The kids and I hung out while he worked on it and when dinner came, I took them over to Del Taco to eat – not the healthiest option, but cheap, fast, and they like it.  I was pretty hungry at that point (read:  STARVING), because I hadn't planned to be out that long, and didn't bring any snacks with me, but I managed to not eat anything until we got home later that night.  We put the kids to bed after the long day, and Tristan made a delicious chicken stir fry and I made some paleo apple-blueberry hand pies for dessert.  It was a glorious end to a hard day, and I felt so appreciative that Tristan took the time to get our car running, rather than having to spend the $ to get it towed back home.  He's a pretty handy guy to have around;)
Even with it's bumps here and there, our break was a great one.  I love these kids of mine:)