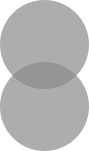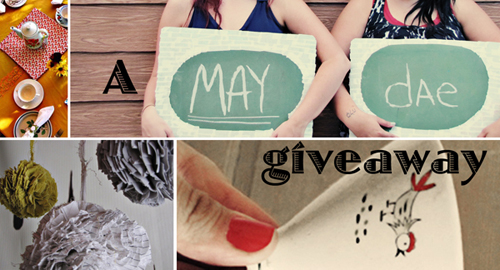 It's been way too long since we've done a giveaway!  And what better to give to our beloved readers than some vintage goodness for the kitchen?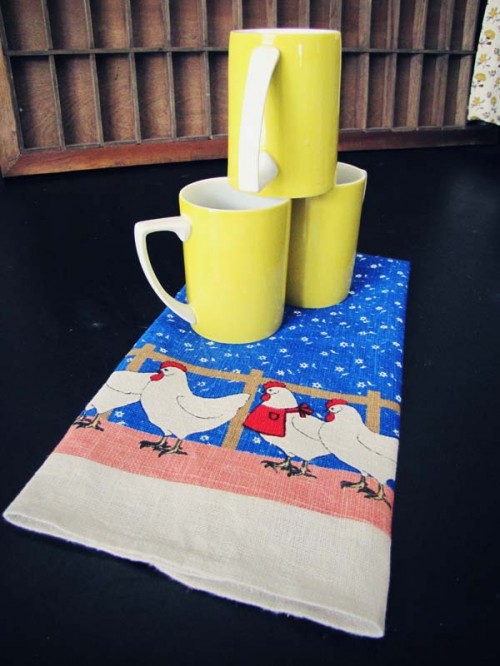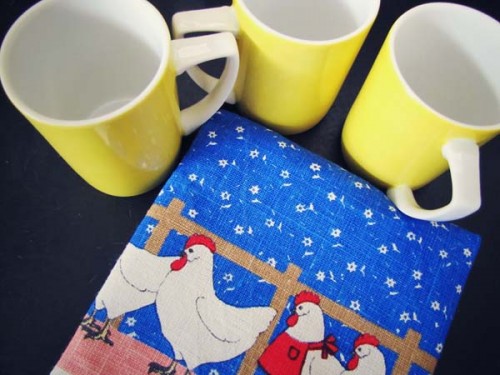 We are giving away 3 vintage yellow and white coffee cups and 1 brightly colored vintage tea towel.  The towel has cute farm birds (and one is wearing an apron – eeek!), and a cute floral pattern.  Wouldn't you just LOVE to have these in your adorable kitchen?
This giveaway will have 1 winner.  To enter:   Leave a comment on this post (one comment per person).  We will pick one winner at random on Sunday September 25th, 2011 at 9:00 p.m. MST.  This giveaway is open to U.S. residents only.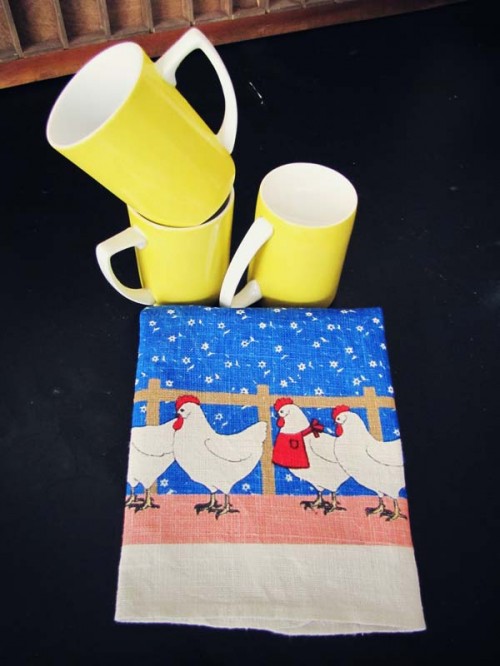 Thanks for entering our giveaway, and thanks for coming to our blog!  You might notice some changes that we made to our blog on the sidebar and a few other places – we LOVE how it looks, and we really have to thank Tristan (Stephanie May's husband) for making all of the changes.  He's really a talented bloke:)  We also did a new "About" section, so be sure to read!
Thanks for reading and commenting on all of our posts – we really love all of your comments and read every. single. one.
Happy commenting!