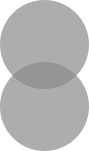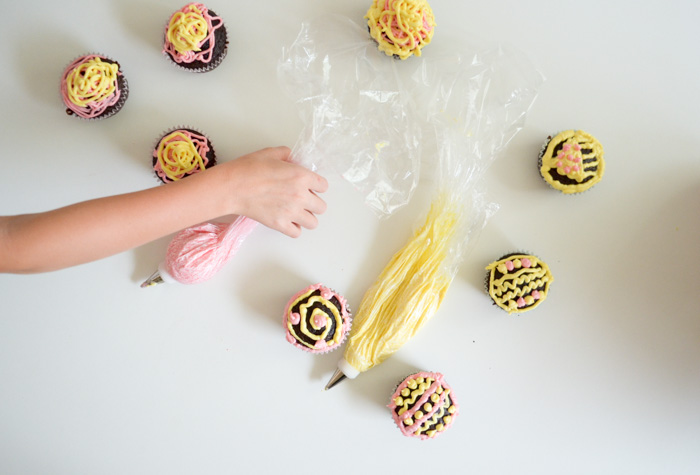 My daughters have been loving the reality show "DC Cupcakes" lately – the show features two sisters that own a cupcake bakery together and build huge cupcake displays and come up with wacky flavors like blueberry pancakes and bacon.  Guini and Gemma have been talking about starting their own cupcake business when they get older, and have been BEGGING me to let them practice with real cake and frosting, so we did.


They chose chocolate cake and butter cream frosting in pink and yellow.  Now, you are probably wondering if I made some fancy paleo cake and frosting for them to use, but no – I didn't.  This is just a good ol' Duncan Hines mix and some basic butter cream that we whipped up with the mixer.  I even tasted a little swipe of the frosting (one of my old, pre-paleo favorites) and it was good.  Really good.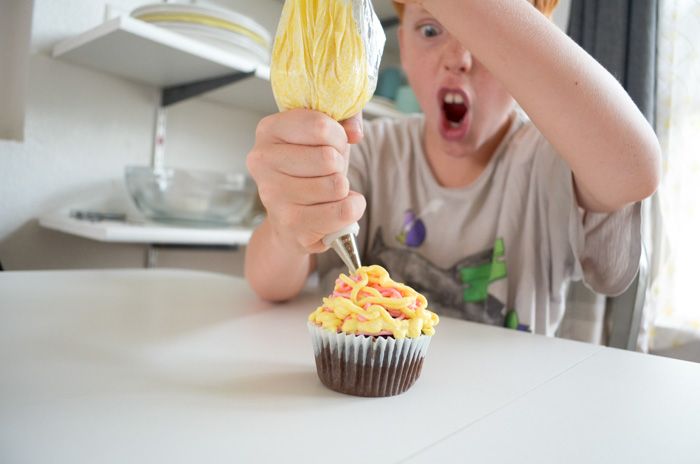 They allowed Gavin to decorate a cupcake and his had the most icing on it.  Of course.  Boys.


I love this design that Guini came up with – a cupcake on a cupcake.  So so cute:)


I can't wait to see what these smart, determined, enthusiastic people will do in the coming years.  Pretty exciting.