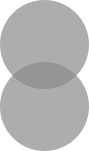 Hello lovelies!  I hope your weekend was absolutely fabulous and you've jumped into this week completely  ready to go and full of energy!  …you didn't?  Yeah, me neither.
My weekend was pretty fantastic though – I got SO much done which is always good and even though I was working the entire weekend, it was good to cross important things off my list.  I am hoping to clear  my entire to-do list before I leave for my cousin's wedding on Wednesday.  Wish me luck!
Although I was busy busy for the last few days, there is always time to snap a few Instagr.am photos, yeah?  Here is my partial weekend in Instagr.ams – the rest of it I was too focused to stop for photos…that or I was sitting and working in the same place for more hours than it's possible to come up with fun photos for.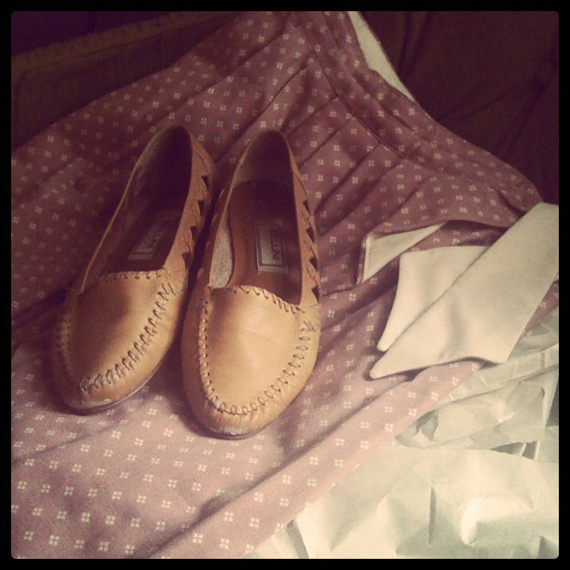 Packing up two of my favorite items from our shop that were purchased by the same person.  Overjoyed that they get to stick together!!  Aren't they so pretty?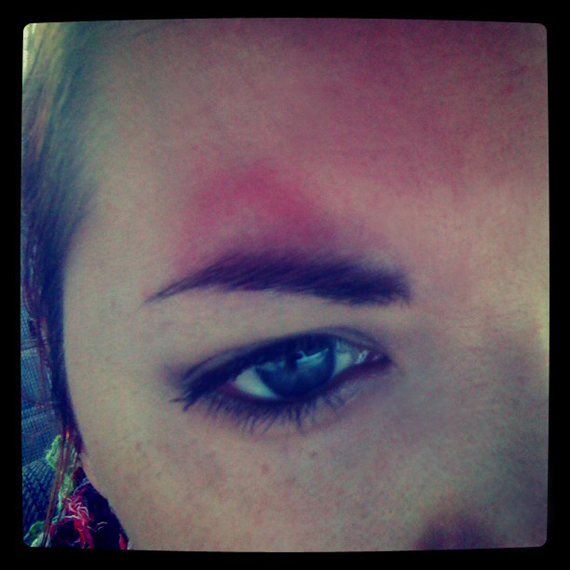 Mosquito bite.  On my face.  The lame thing about this (besides the fact that it's huge and on my face and I was on my way to a baby shower, of course) is that I felt the mosquito but my hands were full so there was nothing I could do.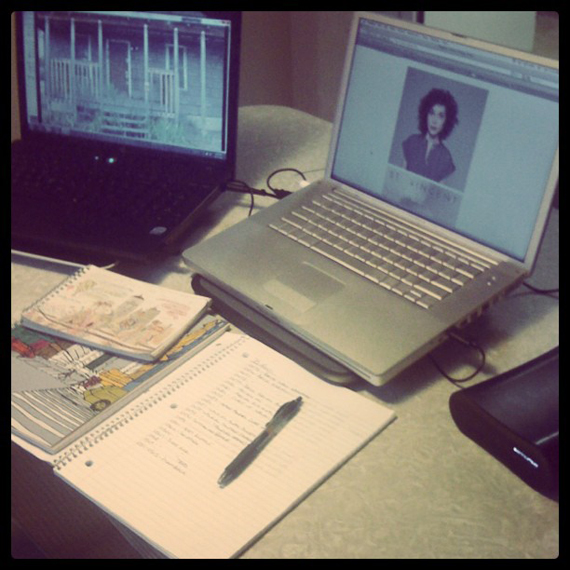 My kitchen table-turned-workspace for the entirety of the weekend.  This was the "clean" point before I really started working.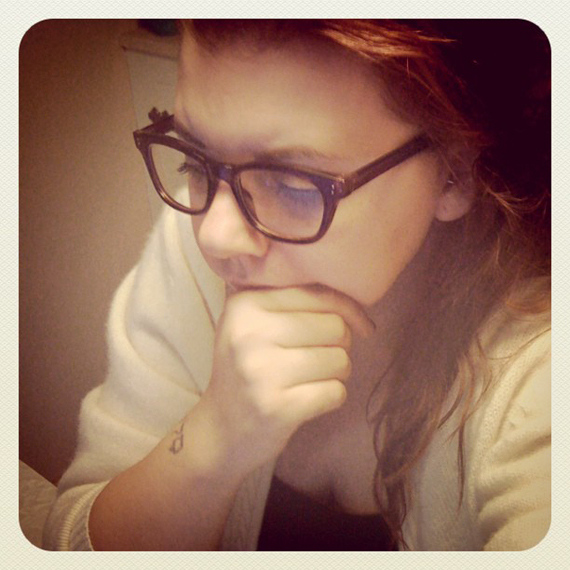 After 3+ hours of video editing, I decided that putting on some fake glasses would make me feel more productive and sophisticated – which is always a bonus when you're working from home.  They also make me super serious.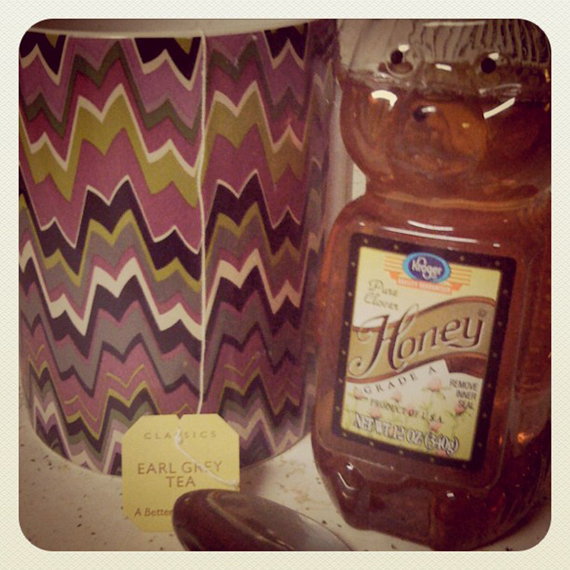 1am Sunday morning brought on coughing and a very sore throat – but instead of going to sleep and bringing a halt to my editing (which was going very well), I made tea which lasted me til 3am.  Yay tea!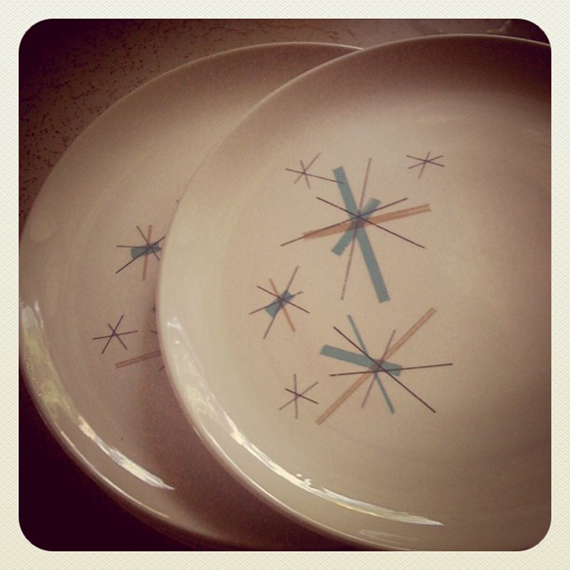 Do you ever buy something and bring it home, only to forget you bought it and then you find it later?  Well, I don't ever do that…except for when I do that all the time – specifically when it's something bought at a thrift store.  It probably has something to do with me being too lazy to clean anything purchased at a thrift store right away so I leave it in the bag and then forget about it.  I bought these pretty, pretty plates 2 weeks ago and just found them while doing laundry.  So excited to use them – they are my new favorite!
In case you missed yesterday's post – we were way overdue for a giveaway so make sure you comment here to win some lovely vintage goodness!