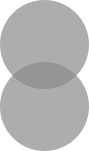 I have been wanting to do a "What's in my bag" post for awhile now.  I recently bought a new purse, so I figured – what better time?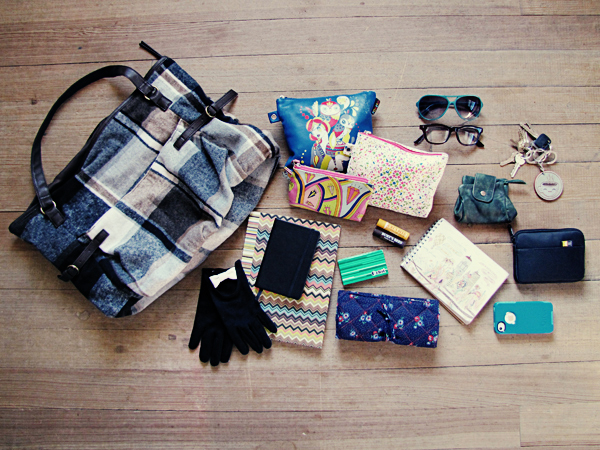 I try to keep things as organized as possible inside my purse.  I carry so many things with me that if I don't keep it organized and in seperate cases, I would never be able to find ANYTHING.
1. Plaid tote from Target
2. Bow gloves from Target
3. Pen & Ink sketchbook for random ideas on the spot
4. Missoni for Target notebook – currently for jotting down Christmas ideas
5. 'New to me' floral wallet (thrifted)
6. Gum….Orbit.
7. Burt's Bees Original Lip Balm & 'Rose' Tinted Lip Balm (always a must)
8. Poketo for Target pouches (Largest one has all medicines, cough drops, etc.  Middle is for headphones and iPod, Smallest for pens)
9. Sunnies from Forever 21/ Readers from Urban Outfitters
10. Keys – coffee key chain is Poketo for Target
11. Leather coin purse (thrifted)
12. Seagate GoFlex portable hard drive (a lifesaver!)
13. Planner from Anthropologie
14. iPhone – case is Otterbox Commuter Series
I hope you've enjoyed this little peak into my bag!
Have a fantastic Christmas and a blessed weekend – Stephanie May and I will be taking Sunday and Monday off from blogging to spend time with our families – give yours a little love from us!