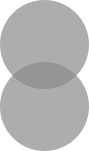 The bib necklace.  I have an interesting relationship with these in that I stinkin' love bib necklaces, but I only own one and I don't fancy it all that much.  My problem is that everytime I see one, I think, "I could make that."  And I could…but I don't.  One of these days I am going suck it up and make myself one…or break down and buy one.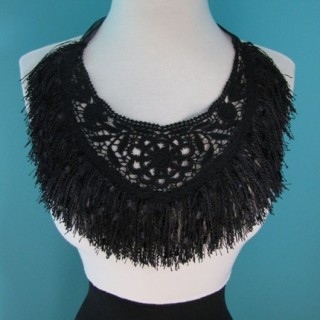 A bib AND fringe?  Why, yes, thank-you!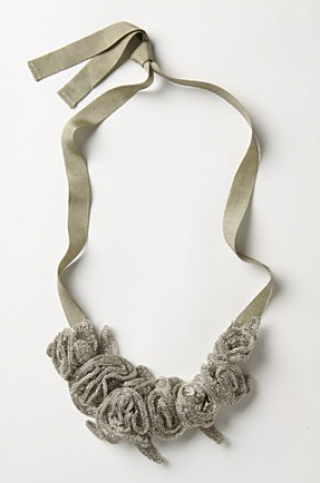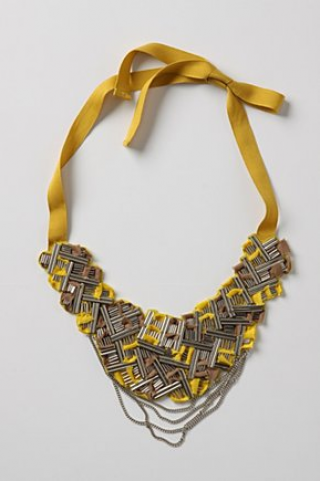 Grey and yellow are my favorite colors, so Anthro couldn't go wrong with this one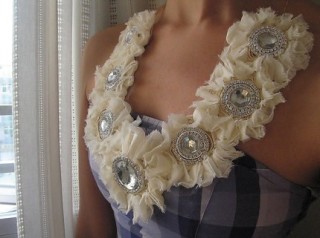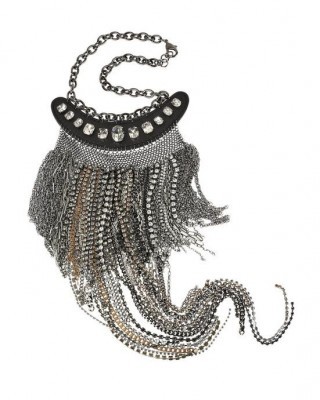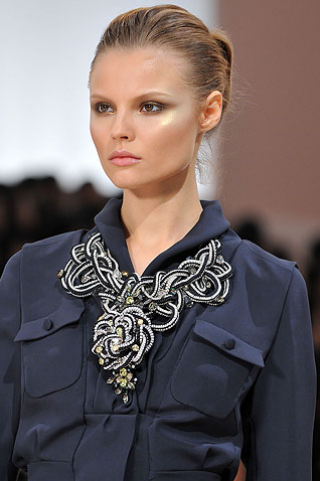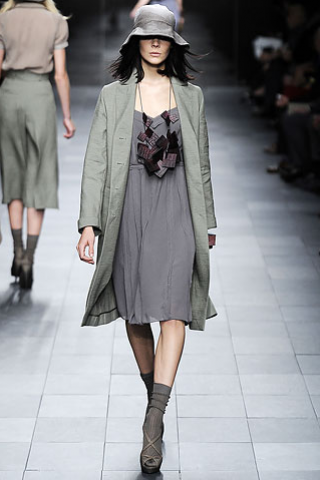 I would own this entire outfit if I could, but if I had to pick one thing, it would be the necklace for sure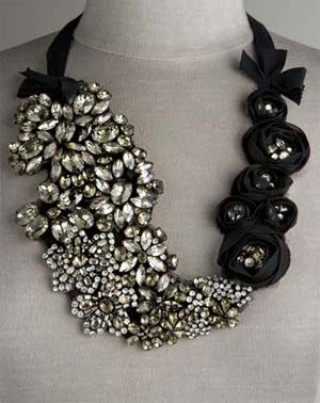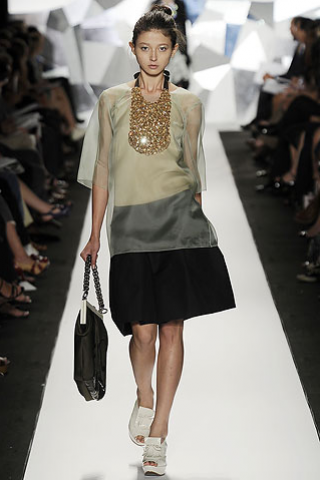 Vera knows how to do bib necklaces, no question
This is what I call a statement necklace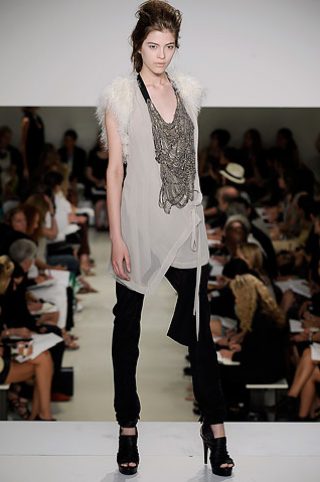 And the statement is: I am amazing.
(Soho by Cloverbelle, Foxglove necklace by Anthropologie, Risotto bib necklace from Anthro, Princess bib from Being of Love, Chains by Donna Karan, Curly bib by Valentino, Squares necklace by Burberry, Long and jeweled necklaces by Vera Wang)