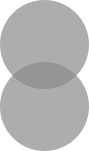 Hello lovelies!  On this lovely Friday morning where I am already pretending it is winter and am wearing my knit hat from Taiwan, lots of layers and a scarf – I am going to bombard you with photos.  Are you ready?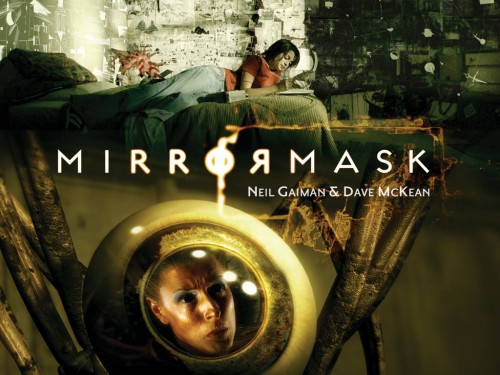 I recently watched a movie that came out a few years ago called MirrorMask.  The story is by Neil Gaiman and Dave McKean and it is lovely.  Definitely not your typical unwinding movie because if you've ever read anything by Neil Gaiman, you know he pushes the imagination to do fantastic things.  The way he layers images on top of one another and intertwines worlds in your mind is incredible.  This movie is no different.  The story is about a young artistic girl whose parents run a circus troupe that she hates being a part of.  When her mom gets sick, she is thrown into the imaginary world she herself has created and drawn.  Within this world, she must overcome all sorts of obstacles to find the MirrorMask and her way back home.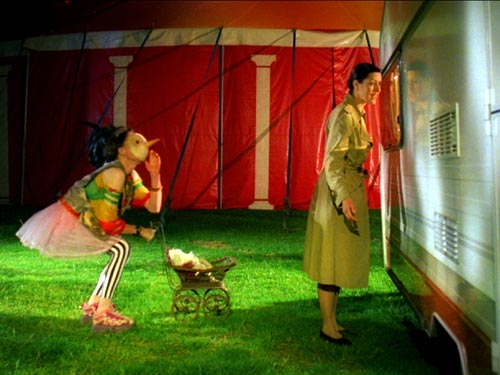 It was quite by chance that I decided to watch this movie at the same time that a friend of mine suggested this book to me: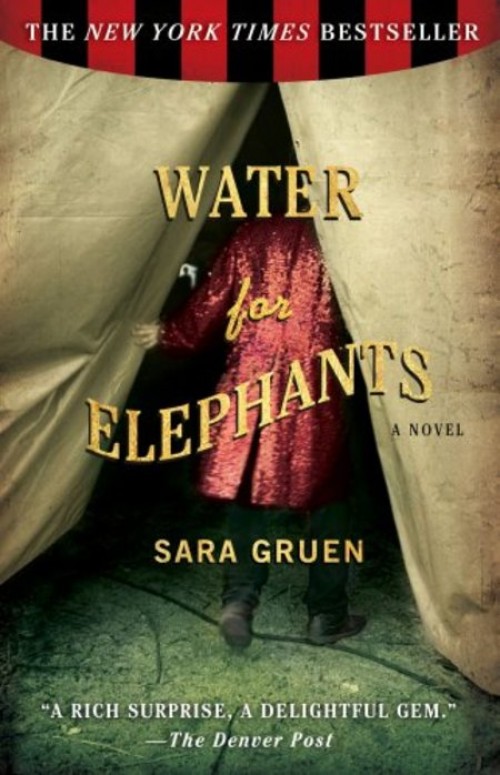 I have not had a chance to read it yet, but it is next on my list and is about…the circus.  I love the imagery of the circus – the sights, sounds, colors, the large tents – and really just the creative type of people that are involved in the circus.  They are appealing to me and I have always loved fashion shoots and parties modeled after the circus.  Not the bubbly, kids type of circus – not a carnival…but the nitty gritty behind the scenes real lives of circus entertainers.
Anna Sui modeled one of this year's lines after the circus…so it must be good, right?
(Photos from Style.com)
The colors and patterns of this collection are breathtaking, and I want every pair of tights she designed.
And to top it all off, what did I receive in the mail a few days ago but just start to look at last night?  My November 2010 Anthropologie catalog with dozens of photos reminding me of none other than the circus.  I don't know if that is exactly what they were going for with some of these photos, but the feel of it was the same for me and I think this is my favorite catalog they have ever put out.  I will apologize in advance for the quality of the photos…but I think you will get the picture:)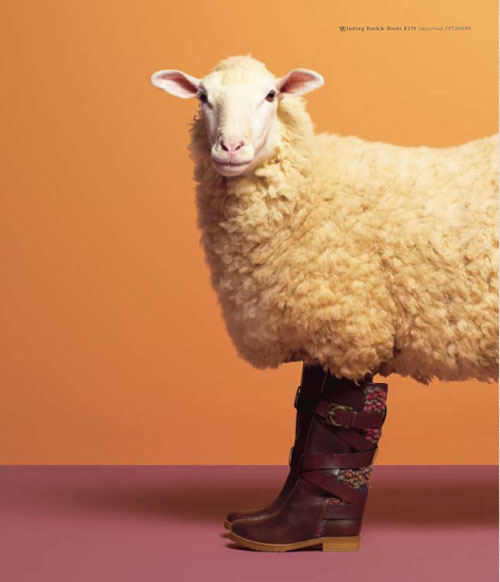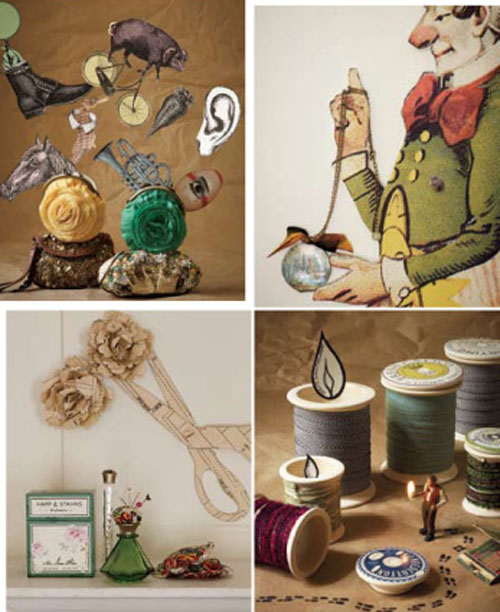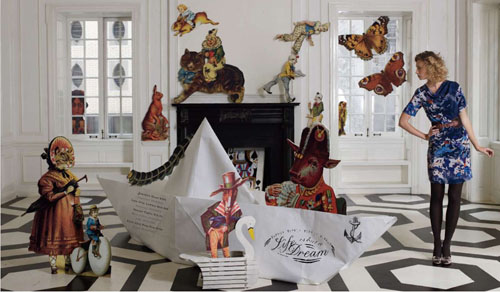 I desire everything in this photo.  The chair, the wallpaper, even the fox.
There are clowns and animals and fabric tents and over-sized props, even a few circus freaks here and there.  Isn't it all so delicious?!  As much as I would love to post all 89 pages of the catalog, I'm sure you are tired of all these photos…so go check it out for yourself here – you'll love it.  I promise.
Oh and in case anyone was wondering or even remembers, this is NOT the post I spoke of last Friday…I'm still not done with that one.  Surprise, surprise.
On a side note, I stopped by Starbucks this morning for my first drink in a couple weeks and to my great delight: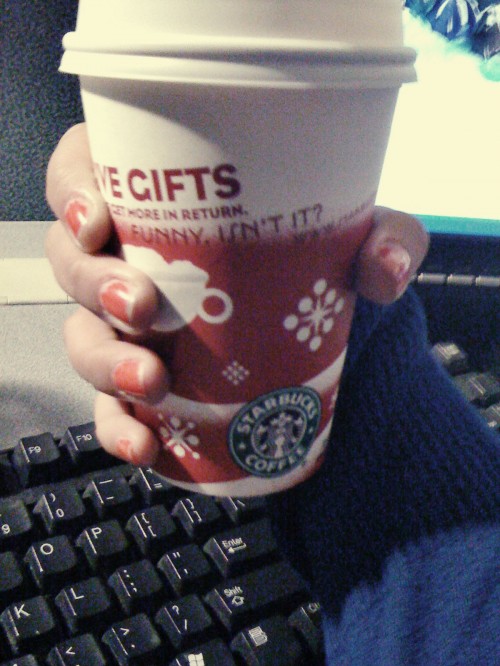 Christmas cups!!!!  My world is complete.