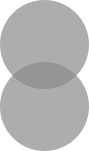 Good name for a movie, but not exactly a great element to a Monday afternoon while trying to work on unpacking and setting up a new home.  I won't go into details…but Monday was not a great day for me.  Or rather, there was a 30 minute span that was not great which proceeded to cast a shadow on the rest of my afternoon…and part of that included shattering the glass on my back door.  I know, I know – welcome to home ownership.  I get it, but it was not my proudest moment.
In any case, I am still in the middle of my few days off of work to set up the new house, and I am loving it!  There is so much to do, but I would much rather be working on this – broken glass included – than wasting my day away in cube land at work.
Tuesday started out MUCH nicer than Monday…with coffee and yummy cereal: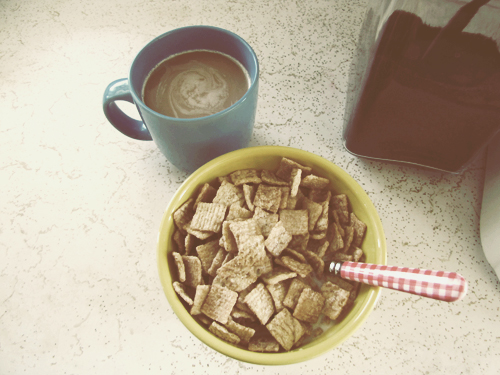 My first cup of coffee in the new house – so lovely.  And I also ended up having a latte later in the evening prepared in my kitchen as well(thanks Ryan!) – too much coffee?  No way!
The plan is to show you lots of photos of my new house in the next couple of weeks – from moving in to decorating, but until I can get a chance to go through the hundreds of photos we've already taken, AND take more…I will just share with you a couple of one of my favorite projects so far.  The kitchen is my favorite room in the house, and I have been working on that little by little as I can(can't wait to have it all set up and show you photos!) – but there is another area in the house that is also one of my favorites…and it is my closet.  When I first saw this house, I couldn't stop thinking about the closet and I think I even had dreams about it.
As you may remember from this post, I have A LOT of shoes.  At my old house, they were piled in the bottom of my closet and I could never see or remember which shoes I had – therefore making it impossible for them to all get a fair rotation.  Yes, that concerns me.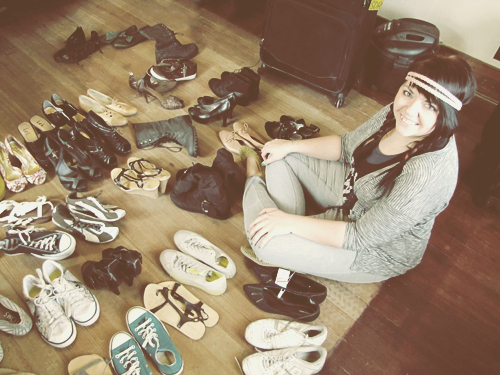 Moving day…one of the first things I actually sat down to do was sort through my shoes so I could put them away – they were the only item in my closet for the first 3 days.
I have always wanted a way to display all of my shoes so that I could actually see them and in turn, wear each of them on a regular basis instead of getting into boring rotations of the same shoes over and over again.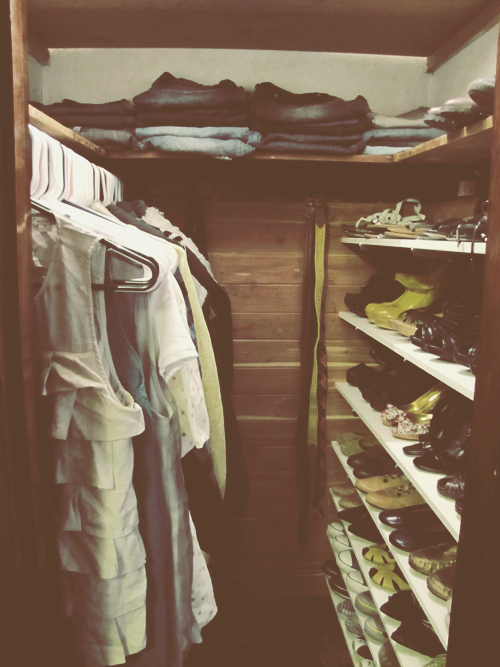 Eeeeeeeek!  My closet already had built-in shelves where my shoes fit PERFECTLY.  Was this house made for me or what?!  I love looking at my shoes every time I open my closet – it makes me very very happy.  So Tuesday was spent finally unpacking all of my clothes and accessories – and now a big project that I will need to think about soon is how to display all of my jewelry.  I have a lot of ideas in mind that I love, and as soon as I get some other necessary things done in the house first, I will jump on those projects!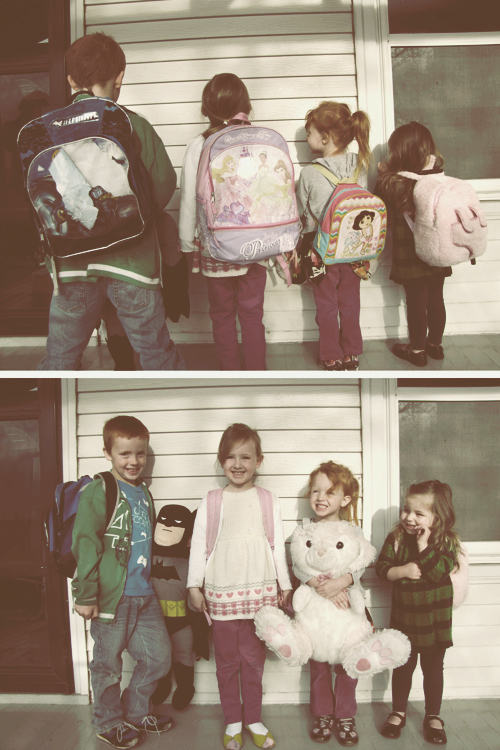 We had some of the nieces and nephews(that were able to) spend the night last night for their Spring break.  It was a night filled with goody bags for each kid, Candy Land, Barbies, card games, popcorn, cookies and Toy Story 3…Definitely a crazy night, but we all had fun, and hopefully they aren't too sore from sleeping on my super cute hardwood floors.  Beauty is pain, right?
Happy Wednesday dear friends, I am so glad that I am still not working today and can do things in my house…and I will most likely be making yet another trip to Home Depot somewhere in the mix.  Thus is my life these days, and I wouldn't have it any other way.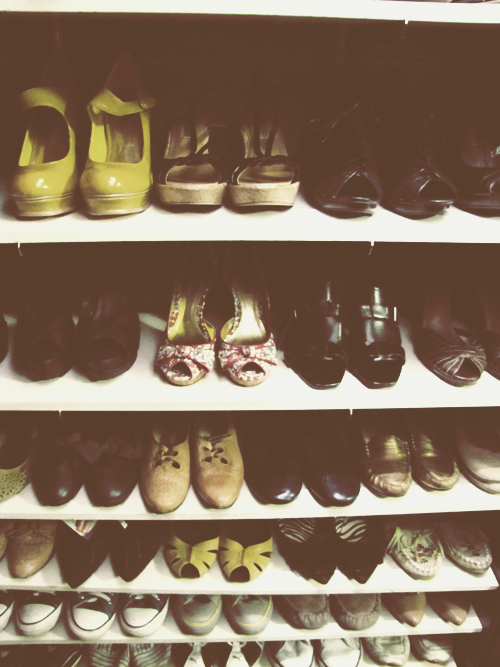 Kiss kiss,
Stormie Dae