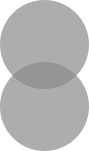 Ruffles Ruffles Ruffles.  I am in one of those moods where I want to sew coffee filters together, put on neon eye makeup and my highest stilettos, and then wear them all to the grocery store.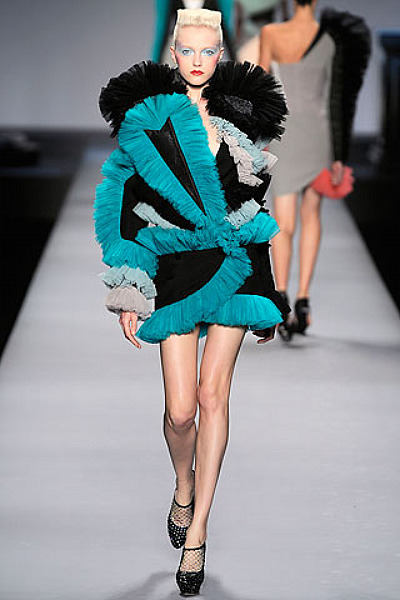 Whop, bang, boom.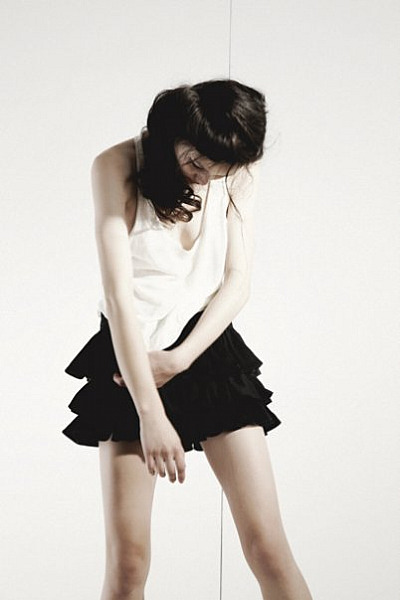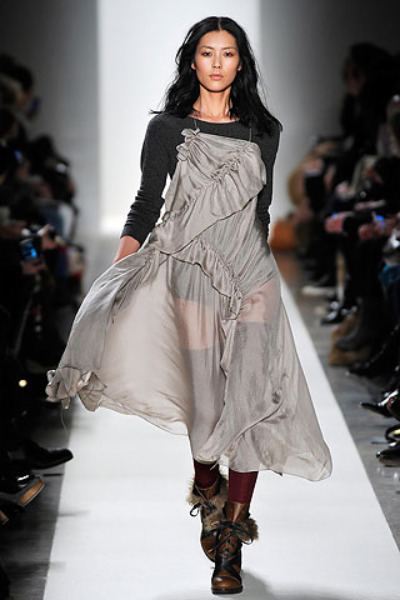 Flowing dress.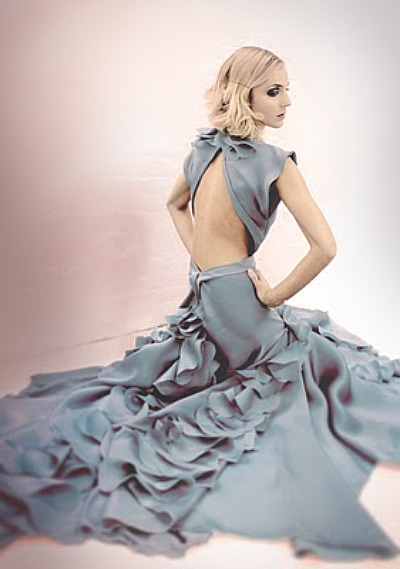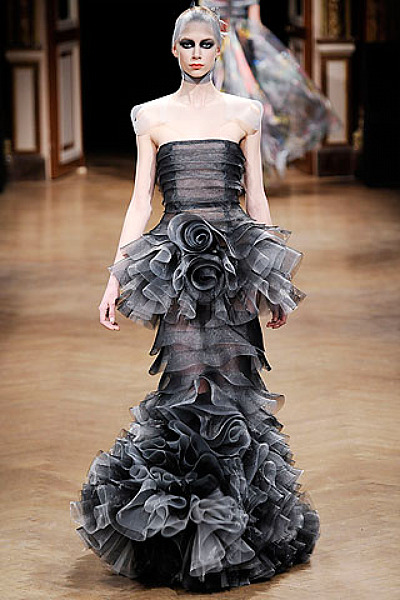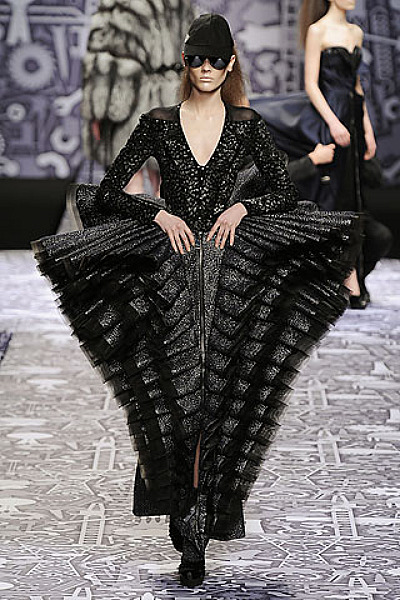 Viktor & Rolf.  Undeniably unique.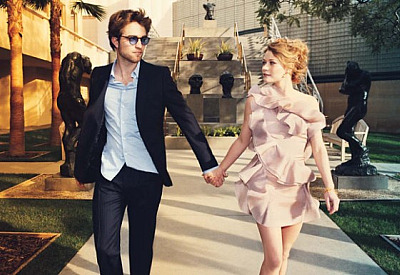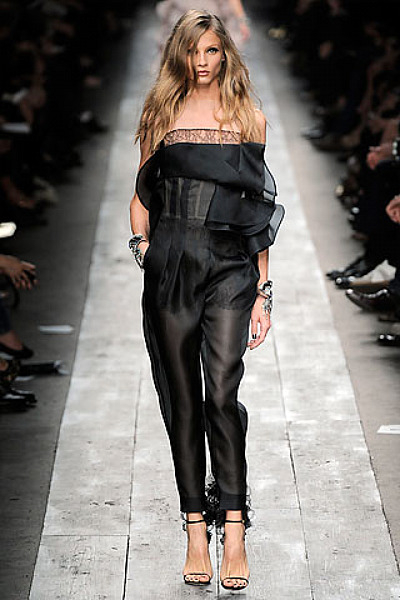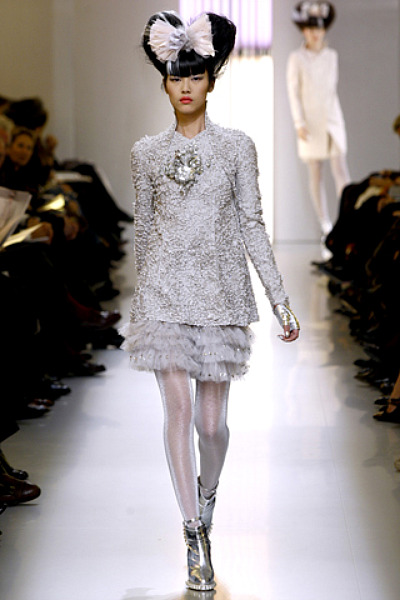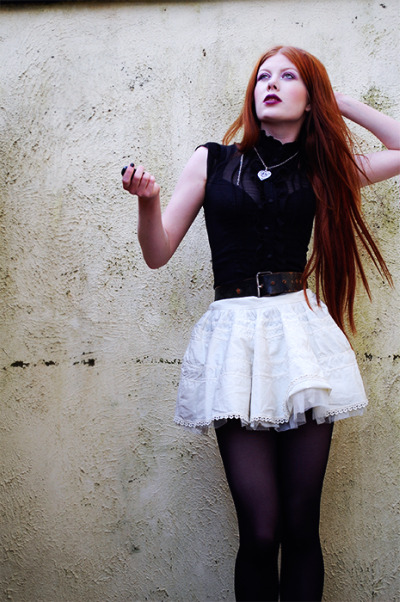 Amazing.  Love the clothes, hair, makeup, nail polish, everything.  Tahti Syrjala is marvelous.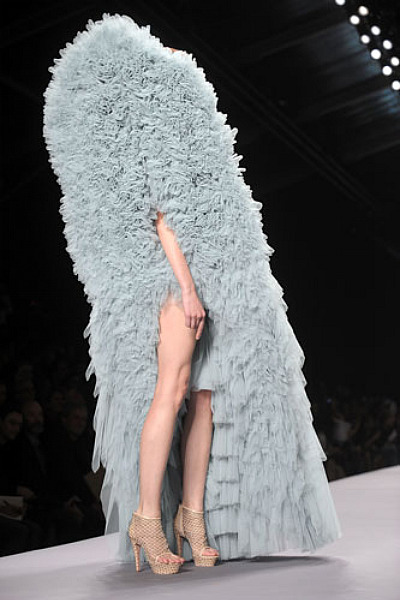 Creativity and boldness.
(Black and teal dress by Viktor & Rolf, black skirt by Sass & Bide Heaven Hurts, grey dress by Vanessa Bruno, black and teal dress by Viktor & Rolf, grey gown by Leanne Marshall, blue and cream dress by Mary Katrantzou, Dakota Fanning via Teen Vogue, grey gown by Talbot Runhof, wedding gown by Leanne Marshall, black gown by Viktor & Rolf, Robert Pattinson and Emile De Ravin via Vogue, black jumpsuit by Valentino, white and shimmery Chanel, white skirt worn by Tahti Syrjala, grey asymetrical gown by Viktor & Rolf, all runway photos via Style.com)