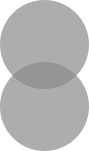 Wikipedia describes a cable tie as the following:
A cable tie (also colloquially known as zip tie, zap strap, zip strip, wire tie, tie wrap, quick draw, rat belt, or mouse belt) is a type of fastener, especially for binding several electronic cables or wires together and to organize cables and wires.
Today's post has everything to do with cable ties, but absolutely nothing to do with fastening cables, binding wires, or organizing anything.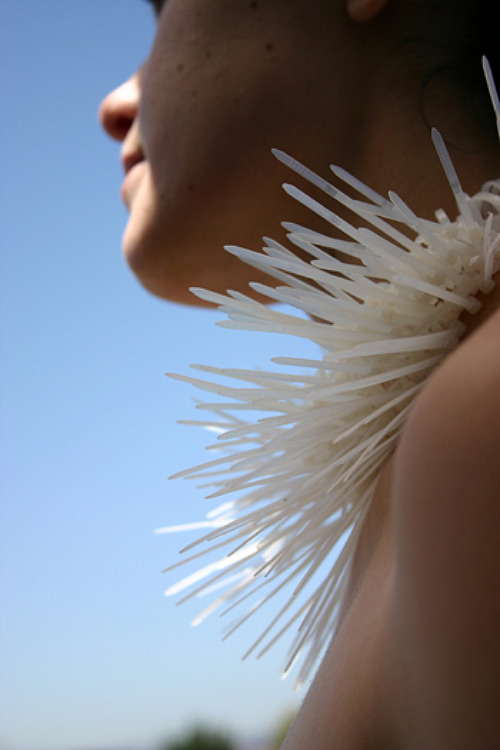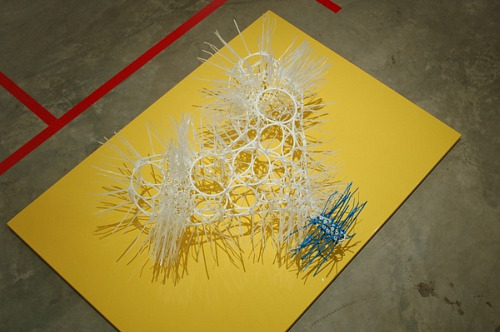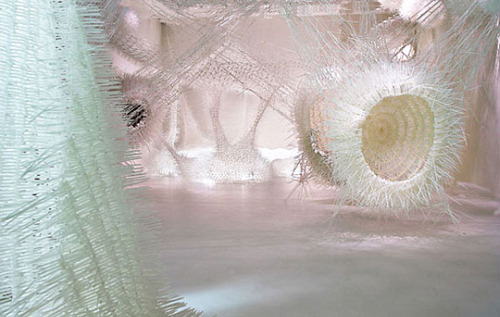 Art exhibit using cable ties, exercise balls, cotton batting, and halogen lights.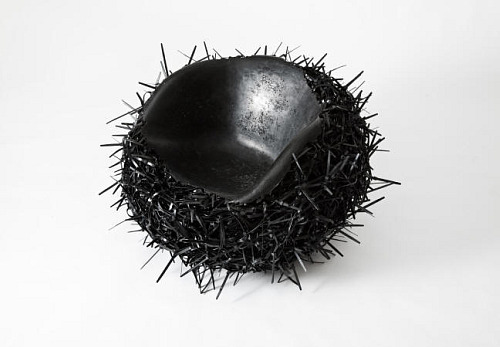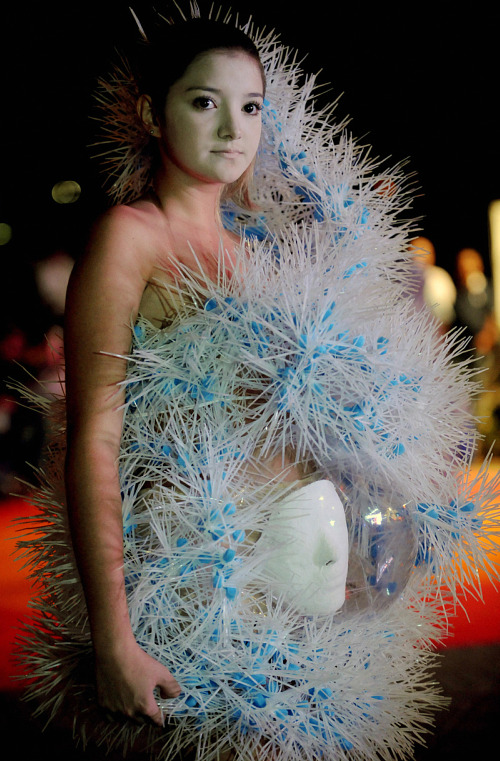 hmmmmm.  Believe it or not, the strangest part about this to me is the mask…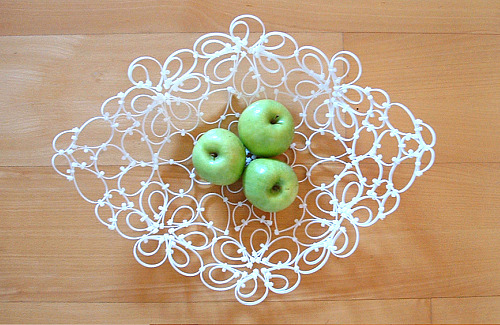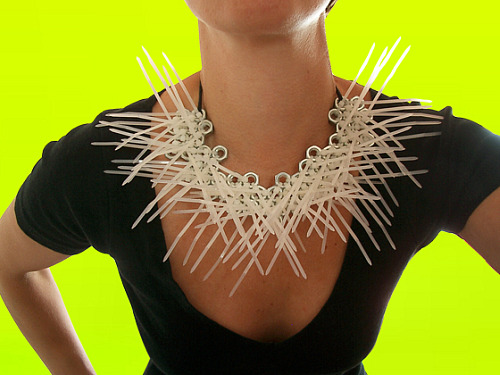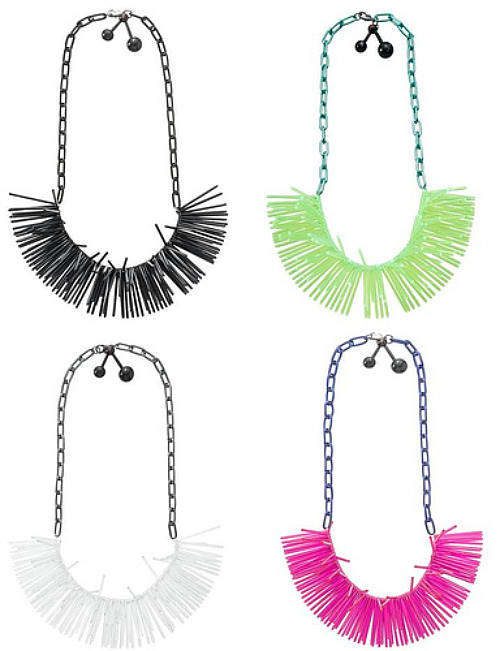 These plastic necklaces by Marc Jacobs and Maripol are not made from cable ties, however they inspired me to make my own DIY look using cable ties: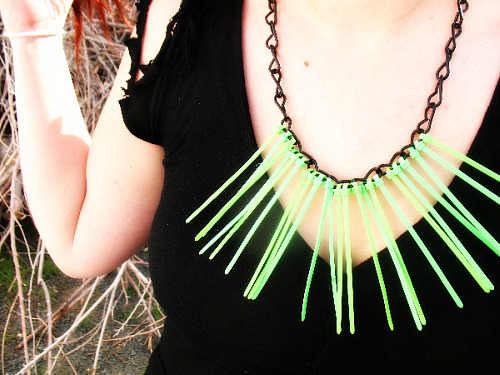 To make this necklace, I used 2 feet of black coated chain from Home Depot ($.54 a foot), and about 25 green, plastic, mini cable ties from the Dollar Tree ($1.00 for 100).  This necklace was quick, simple, and cheap to make, and I love the spiky fringe effect.
(necklace by Clases De Joyeria, sculpture by R Justin Stewart, cocoon exhibit via Apartment Therapy , black 'melted' chair by Tom Price, dress via Gizmodo, basket via 1 Design per Day, necklace by Meylenstein)