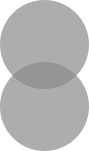 Can I call it Foto Friday just so it looks cooler?  No?….okay, fine.
I have a half day at work on Fridays – I won't bore you with the details as to why but I get off at 12:30pm every Friday.  *Side note – today is Friday, it is my half day, it is also the day I treat myself to Starbucks before work instead of office coffee, AND I just remembered that it's payday….No one could mess this day up for me if they tried!*
Anyway, Friday afternoons have been designated as MayDae work time and on any given Friday, you can find Stephanie May and I organizing our shop products, cleaning 'new' vintage items, photographing said items, or just talking about new projects on the horizon – all with a steaming cup of coffee in hand of course.  Because of the holidays, we took a few Fridays off to work on Christmas presents and spend time with family.  It was a great little break to get some down time and extra vintage shopping in – but we will be at it again full force this afternoon, right Steph? ;)
My main job on Fridays is to photograph all of the products for our Etsy shop.  As I mentioned here, this year I have a goal to learn more about photography.  My camera is a digital SLR and it works great on it's own(and with adding the wonder of photoshop in, I can get fairly decent photos with it)…but I have never taken the time to sit down and learn more about what my camera can do.  I know my depth of knowledge for photography is pretty shallow, and this year I want to spend more time dating my camera.  That's right…dating.  What better way to get to know my camera than to take it for little dates and experiment with settings and techniques I read about?  Maybe buy it a few gifts, pamper it…I mean, it's already been home to meet the parents so…
Okay, before this gets too awkward, we'll move on.  I've read a few articles and tips online recently, thanks to members of my family that are trying to help me along with my goal, and I plan to play around with some of them this afternoon while I photograph new products for our shop.  I'm pretty excited to see how they turn out!
Stephanie May and I try to update our shop and add new items at least once a week, it's usually a couple times a week – and I think we've added some pretty fantastic items since the last time we showed any here.  Here are some of my favorite 'newer' items to our shop: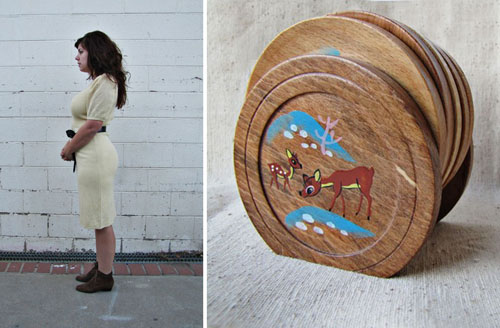 Cream Colored Knit Dress & Deer Coasters

Woodland Salt and Pepper Shakers & Trio of Blue Ball Mason Jars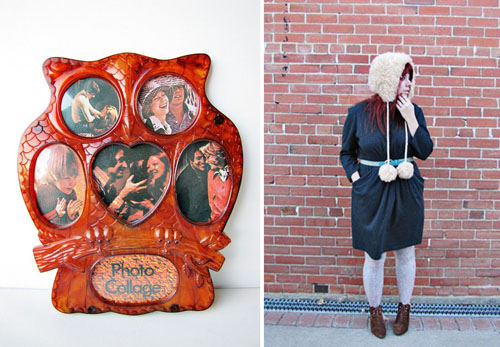 Owl Photo Collage Frame & Eskimo Fur Bonnet

Black Leather Ankle Boots & Now I Lay Me Down To Sleep Art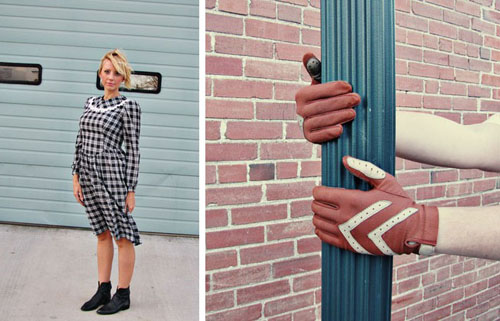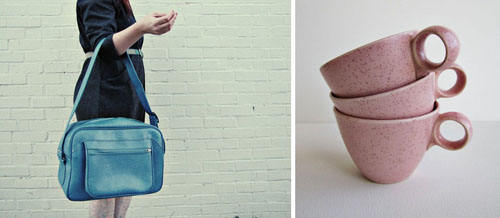 Blue Shoulder Bag(already sold, sorry!) & Pink Coffee Cups
We have many more lovely items for you to check out here, who doesn't need a little New Years gift to themselves?
Also – any tips for this amateur photographer?
Love,
Stormie Dae