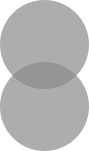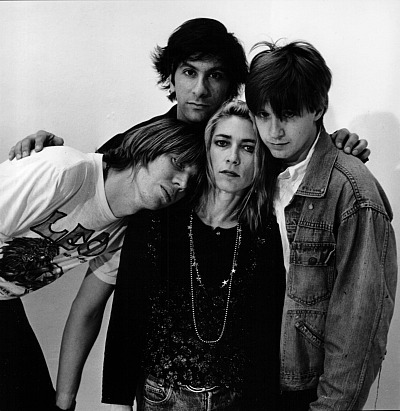 Sonic Youth.  This band has been together for longer than I've been alive.  I was a late comer to their music – introduced to them in 2001 by my all-knowing, music loving husband.  When I first listened to them, I didn't quite understand what I was hearing, and to me that was a good thing.  I crave uniqueness in music, fashion, decor, films…I don't want to figure out what's coming before it does.  Keep me on the edge of clarity, but don't let me fully get there.  For me, Sonic Youth does that through their music.  Something is always a little off…in a delicious way.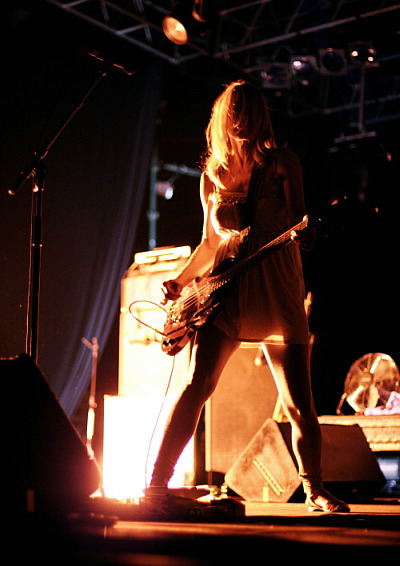 The front woman of the band is Kim Gordon – bass, vocals, guitar.  The first time I saw Sonic Youth live in 2002, I couldn't take my eyes off of her.  Such a presence, dancing, swaying, and whipping her blond layered hair around as she sang in an unbelievably low voice.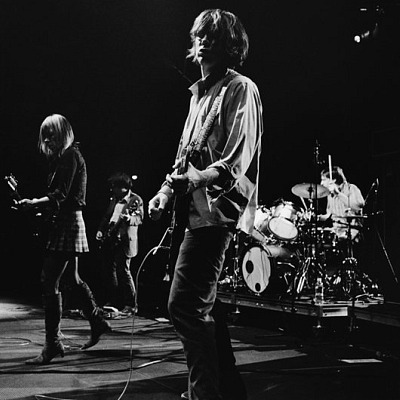 Kim Gordon is definitely known for her unique fashion sense.  A muse to Marc Jacobs himself, Kim rocks the stage in top designers and almost always, bare legs and heels.  She has her own clothing company – X-girl, and designed a fashion line called Mirror/Dash which was sold at Urban Outfitters.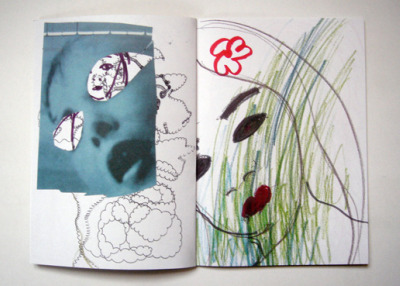 Kim is an established visual artist, has had many shows, and her work has been released in 2 volumes.  This image is from Kim Gordon Chronicles Vol. 2 .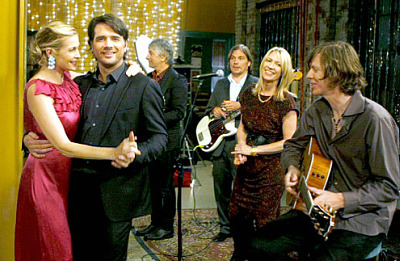 Last year, Sonic Youth appeared on the popular teen show, Gossip Girl.  Yes, I watched every minute, and yes, I cringed with every awkward line of dialogue and forced product placement.  We will just have to forgive them of that one.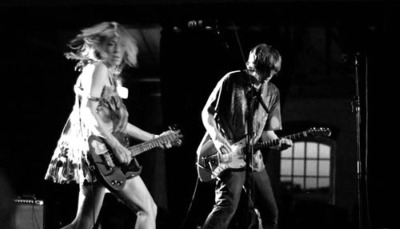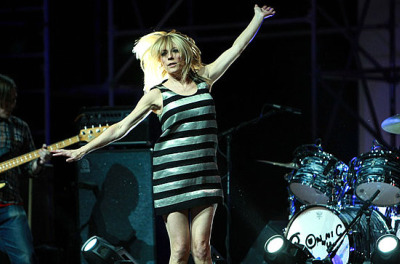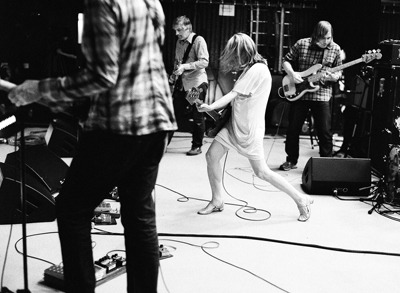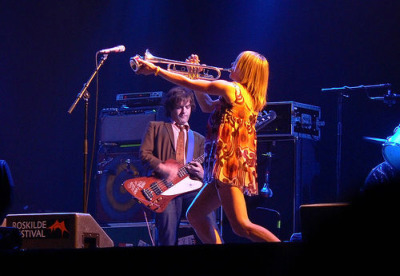 I prefer to remember them on the stage, in all of their chaotic, rich, dissonant, glory.