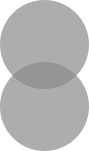 Tristan and I had a little mini-photo shoot yesterday.  No reason in particular, but I have been wanting to document this new season of us being kid-less during the school day, and I also want more photos of us together – just the two of us.   Plus, it's always a good excuse for me to get dolled up and put on make up for the first time in a week;)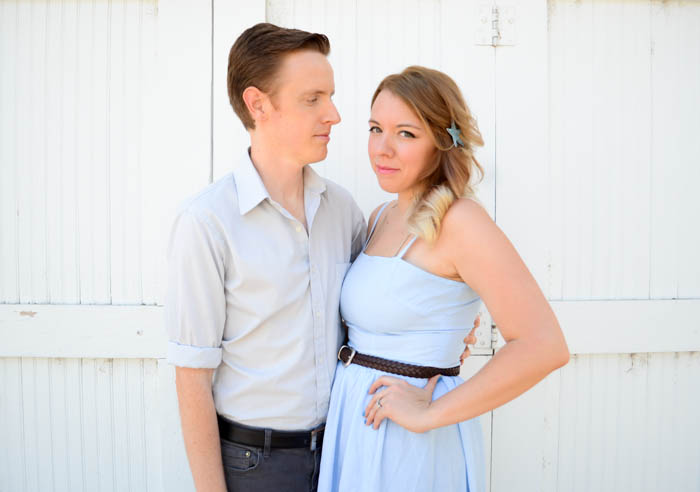 Funny story about this vintage maxi dress – I wore it recently to the court house to witness my nephew Kai's adoption finalized (hooray!!), and a woman saw Tristan and I standing together and gave us congratulations because she thought we had just gotten married!  It had never occurred to me that we looked like a bride and groom, and I loved it!  And then Tristan told me, "I would marry you all over again today" and my heart melted a little bit.
I saved my favorite one for last:)  You see, we are not professional models (shocking, I know) and sometimes we stand awkwardly in front of the camera and just don't know what to "do".  For this one, I said, "let's do a laughing photo" and Tristan let out the loudest, most fake and horrible groan/laugh I have ever heard, and it really was funny to me!  So, my laughing face is real, but his is completely fake.
So there ya go.  Next time you are taking photos of yourself, try a fake laugh one and see what ya get.  It might turn out fantastic in all it's fakeness:)
P.S.  The star hair clip that I'm wearing is by the fabulous Giant Dwarf.  I have been eyeing her pieces for years, and she did an Instagram contest a few months ago, and Tristan won it for me!  I LOVVVVE it – she makes the most beautiful, dreamy things.