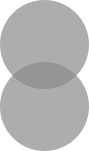 ————This giveaway is now closed————–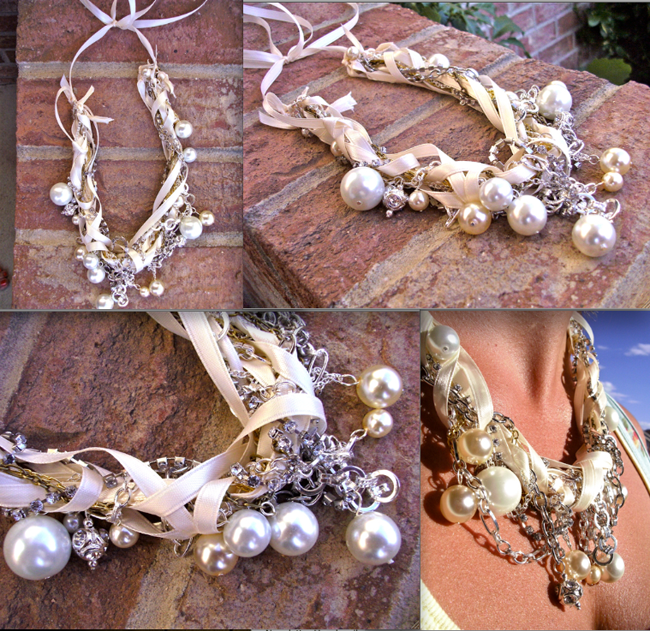 Happy Wednesday friends!  Are you ready for another amazing giveaway??  We are!
Sometimes you have the privilege of knowing or working with people who are extremely creative and talented.  I have worked with Amber for 8 years now and am happy to say we are good friends.  She is an incredible designer and when she's not slaving away at billboards, she has Amber I Designs, a jewelry and graphic design business on the side where she makes the most beautiful pieces for all occasions.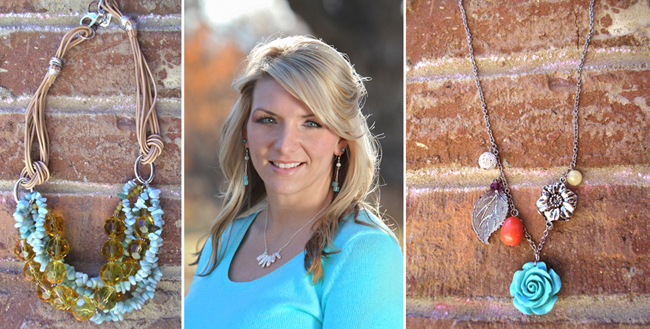 Amber first started making jewelry as gifts for her friends and family and after the birth of her children, it quickly turned into more than just a hobby, but something she is incredibly passionate about.  From festivals and fashion shows to home parties and boutiques, Amber has been able to create a large fan base with return customers requesting custom jewelry for themselves, family, weddings, and more.  The things she is able to create are incredible, she is truly an artist and always wearing the prettiest jewelry in the office.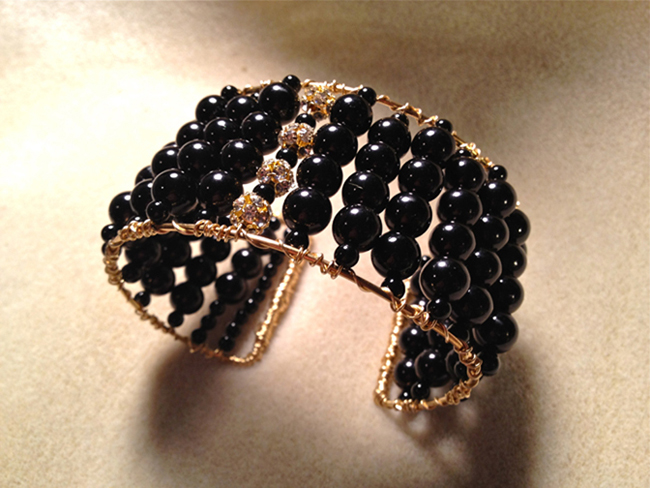 "I have always thought that if I won the lottery I would love to make jewelry and give it away.  I choose to keep my prices very reasonable to make it easier for everyone to enjoy decorating themselves." – Amber Irsik
Giveaway: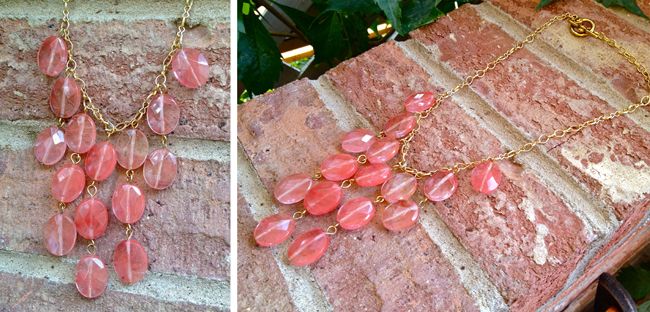 One lucky reader will win this gorgeous bib necklace of rose quartz on a brushed brass chain.  It would be a perfect Christmas gift for your sister, mom, best friend, or even yourself!
How to enter:
Visit the Amber I Designs website and look around at all of her gorgeous jewelry.  Then come back here and leave a comment on this post telling us what your favorite item is!
One entry per person.  Giveaway open to U.S. residents only.  One winner will be randomly chosen by MayDae and announced here on our blog on Friday, December 7th, 2012.
Happy browsing and commenting!