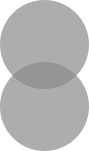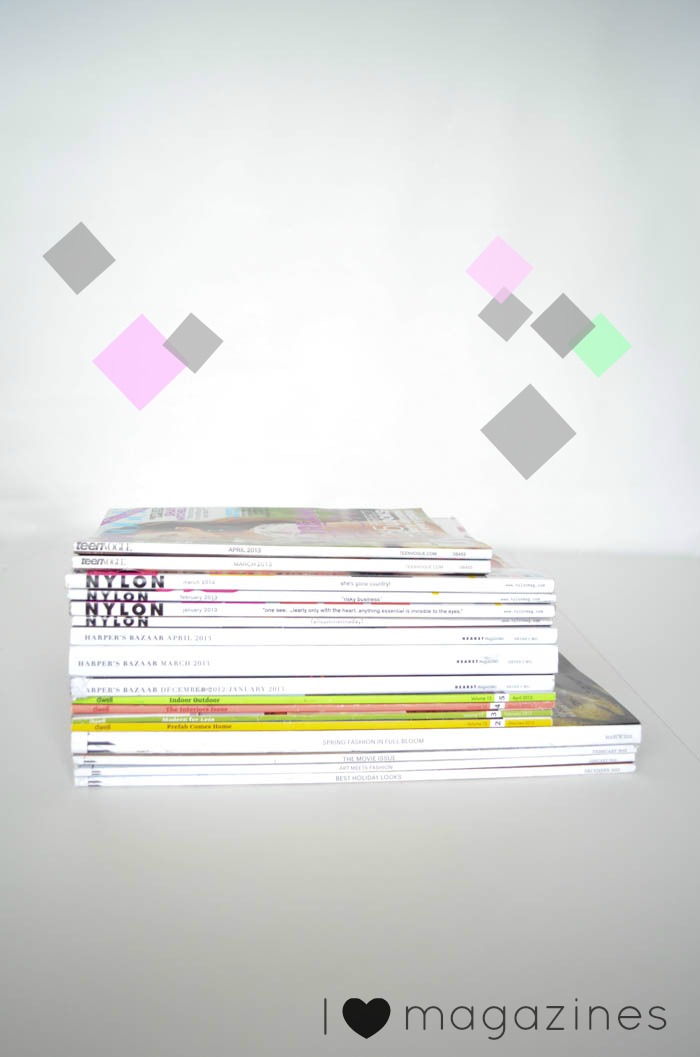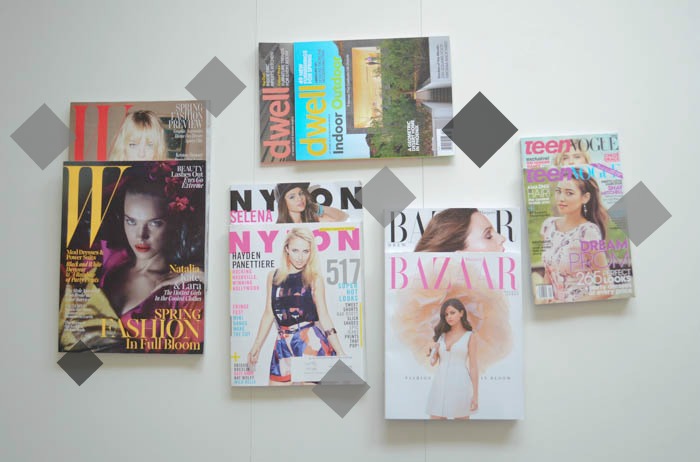 In the world of online magazines and blogs, I am still a big fan of printed, physical magazines.  I love to pick one up and feel it's weight – full of beautiful photos and articles, glossy pages, and the. best. smell. as I flip through it all.  Tristan, knowing my love of magazines, got me 5 subscriptions for Christmas (he got them all for only $15 – what a bargain hunter) – W, Nylon, Dwell, Bazaar, and Teen Vogue.
I love W because of it's large format and avant-garde style (it's perfect for wrapping small gifts in when you are through reading)
Nylon is probably my favorite of the bunch – trendy, bright, and bold – it has every piece of clothing I want to own.
Since I'm a wannabe minimalist, I'm always excited to turn the pages of Dwell.  It has made me seriously think that prefab may be the way to go.
Harper's Bazaar was one that I hadn't read in a long time, but I like it's chic and soft themes.
No, I'm not a teenager, but I still read (and adore) Teen Vogue.  The articles are always entertaining to a married mom of 3 such as myself, and I like to pretend it keeps me young:)  Plus, it's the perfect size for throwing in my purse when I'm heading to the school to wait for the kids.
Do you have any magazine favorites?  Tell me, tell me!  I need to add to my magazine tower.