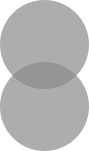 Spectacles are spectacular.  I know that was lame, but it's completely true.  When I was in 8th grade I bought my first pair of thick rimmed black glasses.  Back then it was the cool punk/emo accessory to have and since I really needed them for my poor eyesight, mine were actually funtional unlike those of others.  This was back when emo meant the style of indie music and it didn't mean you had to be some depressed teenager who wasn't understood by anyone in the world and had a permanent tear on your cheek.  Ahhh, kids these days.
Moving on –  a few years ago I decided I wanted to try thin framed "intelligent" looking glasses.  Big mistake.  It took me all of about 2 hours to realize they really weren't me and I wanted my thick frames back.
In 2007, Marie Genevieve Cyr was in the top 3 contestants for Project Runway Canada season 1.  I was not only drawn to her style as a designer, but also her personal style.  After seeing her in the first season of Project Runway Canada, I spent weeks scouring the internet looking for glasses like hers.  Sadly, I have had no such luck.  While she may look like a big nerd to some, I think her glasses make her all the more beautiful and interesting.  To this day, it is still my mission in style to find glasses like hers.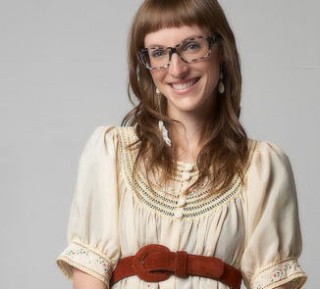 I am not ashamed to admit that I love big, nerdy glasses.  Geek chic is in people.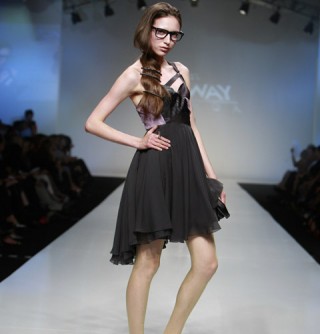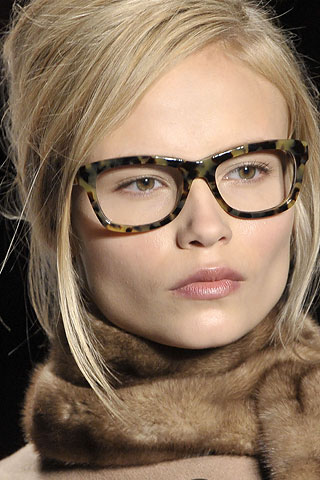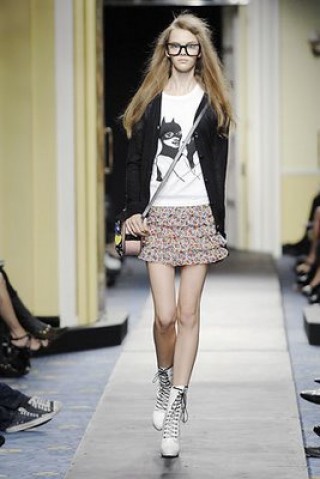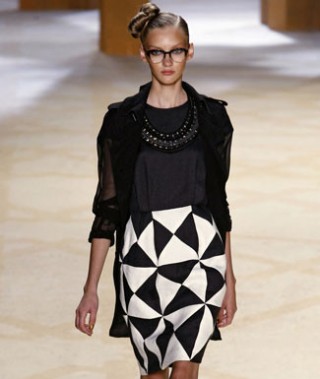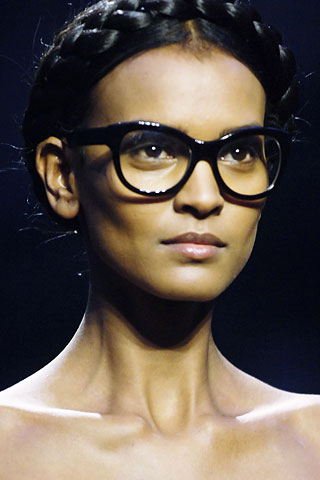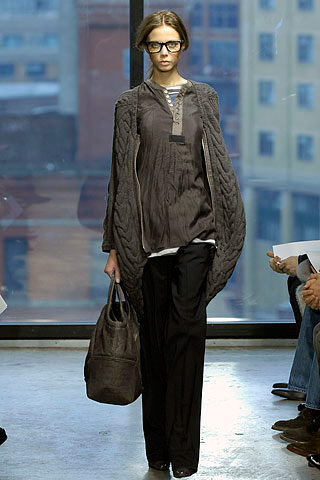 I own 3 pairs of fake glasses in addition to my real glasses just because I love them so much.  They are the perfect accessory without wearing pounds of jewelry.  And please don't wear tons of jewelry when you are wearing glasses.  Prescription or not, glasses ARE an accessory.
*Words to live by from the amazing Coco Chanel – "When accessorizing, always take off the last thing you put on."*
Any guess as to which photo are my actual prescription glasses and which of these is my favorite pair of glasses from my collection?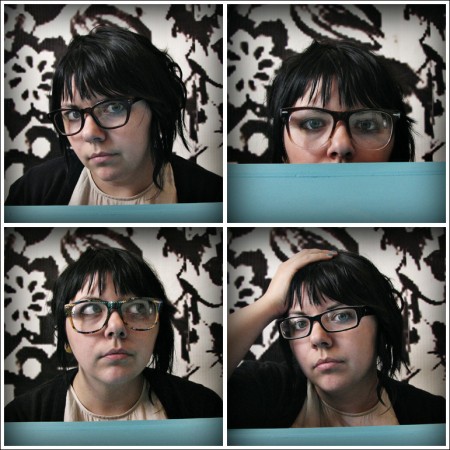 The top two pairs are both from Urban Outfitters.  The bottom right photo is my prescription glasses from the Vogue brand at Target.  And these are my favorite pair of glasses from Forever 21: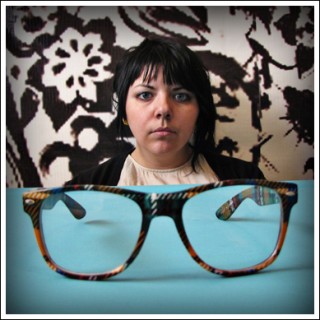 I say the bigger the better.
(Marie Genevieve Cyr & a dress from her Project Runway collection, Textured glasses from Michael Kors, Luella glasses, 3.1 Phillip Lim glasses, Thick black rims from Givenchy, Glasses by Yigal Azrouel)