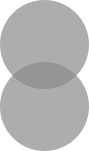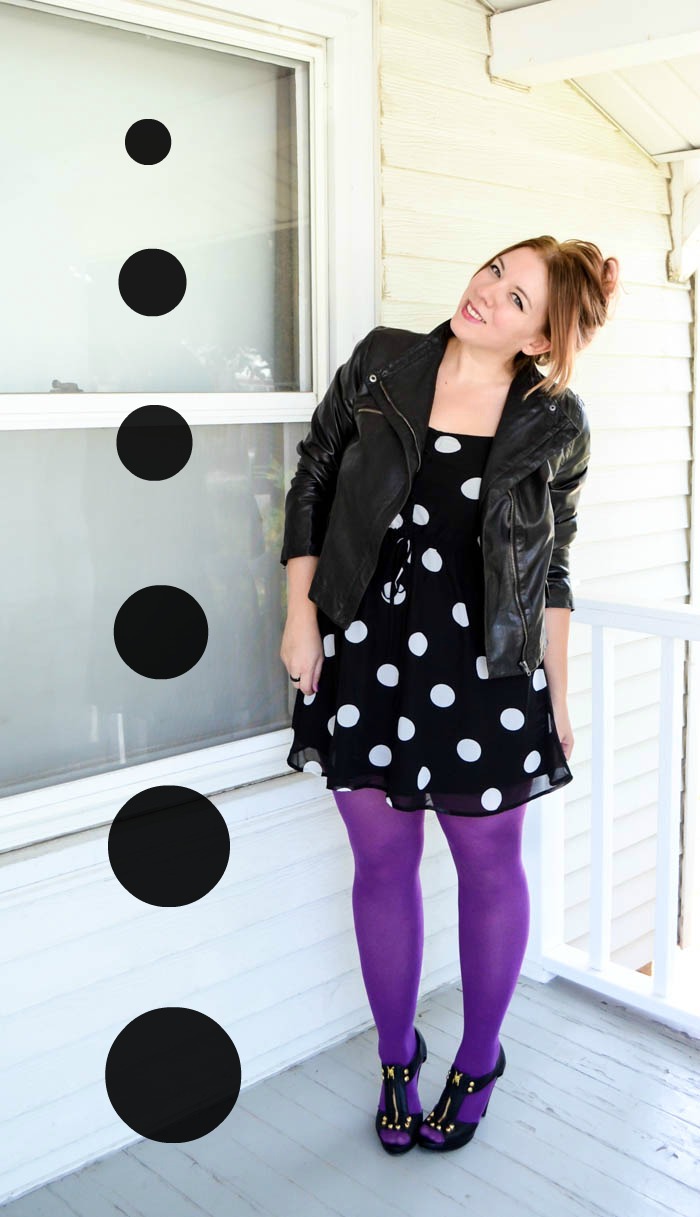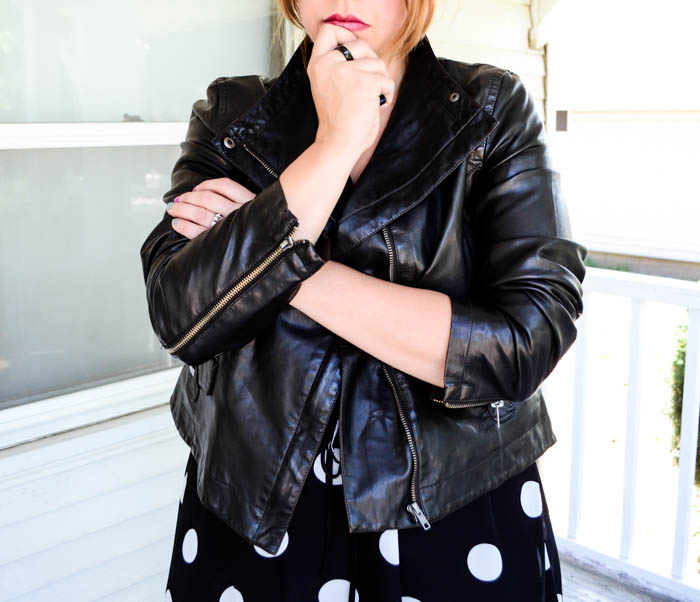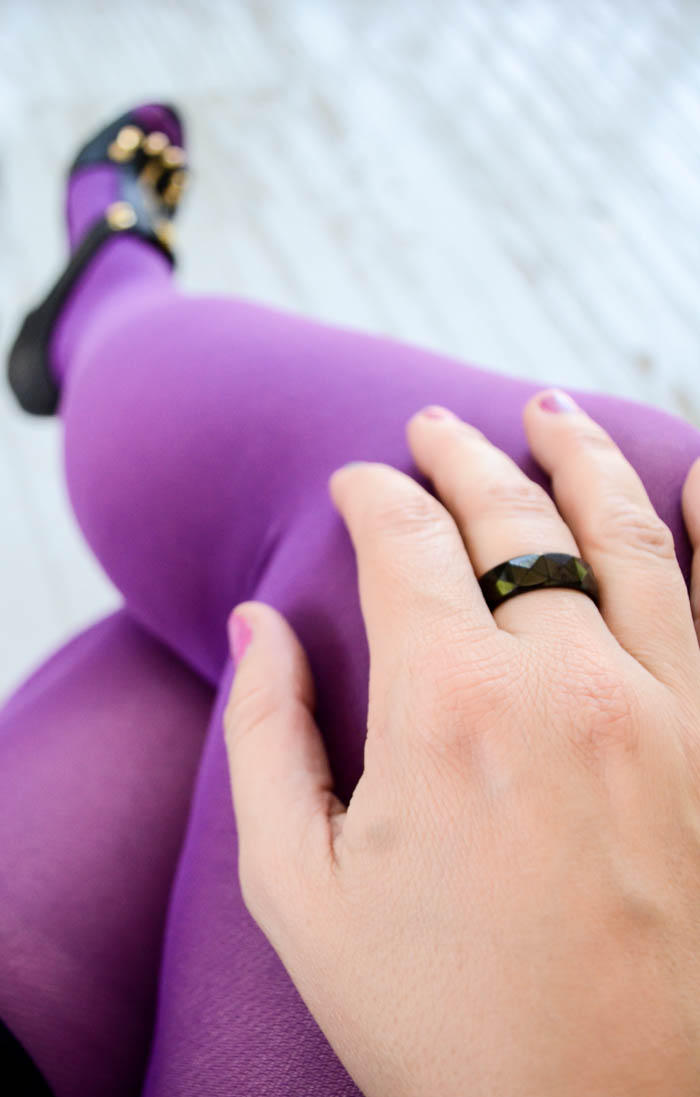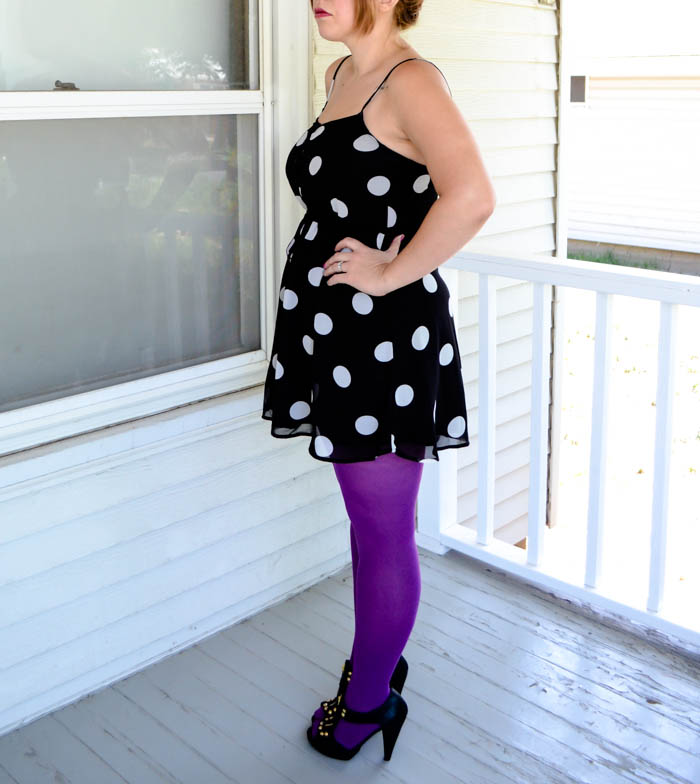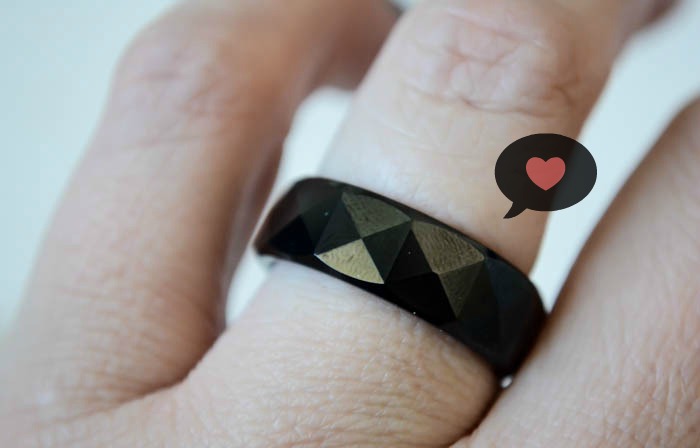 Outfit details:  Polka dot dress (Forever 21), purple tights (vintage), black and gold heels (borrowed from my sister), leather jacket (Target), black tungsten ring (c/o Modern Design – thank you!)
Happy Friday pals!  I wanted to post some outfit photos from today, and I HAD to show you my brand new ring from Modern Design Jewelry – I am so very smitten with it!    It's a tungsten carbide ring in a gorgeous glossy black,  and I love the stud-inspired design – it's just my style (black jewelry = fantastic) – I've already wore it 3 times.  Modern Design sells jewelry for both men and women, and they have some absolutely stunning pieces on their site!  I may have browsed the wedding rings for a minute or two (or 18) – so beautiful.  Definitely go take a look around their website and then nonchalantly let your significant-other know that you need something new and sparkly from them – you won't be disappointed!
I'm so looking forward to this weekend – the kids are all having sleepovers tonight, so I asked a cute drummer on a date.  He said yes.  I also see some thrifting in my near future….what are you up to this weekend – anything fun?