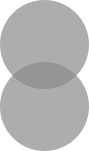 *Spoiler alert: I am discussing the final details of Project Runway Season 8 today!  If you haven't seen it yet, continue reading at your own risk!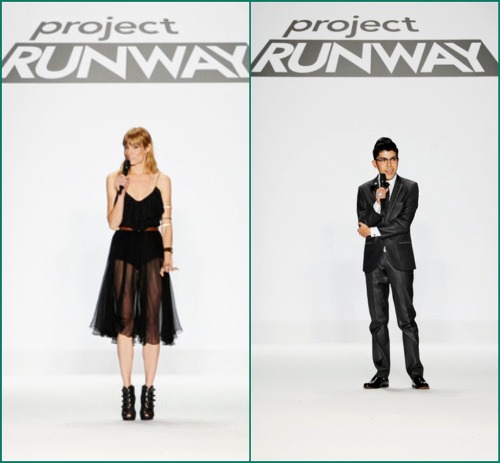 Let me start this by saying that I really really loved this season of Project Runway.  The last 2 seasons were major disappointments to me, and I had considered dropping the show from my "must-see" list.  To my major surprise, Valerie, April, and Mondo kept me coming back for more, and I felt excited about all of the creativity happening!  As you should know, the final 3 designers were Mondo, Gretchen, and Andy.  I of course, was rooting BIG time for Denver-based designer, Mondo Guerra.  Mondo stole the hearts of viewers this year, and definitely had to be the fan favorite (why don't they have that contest anymore?)!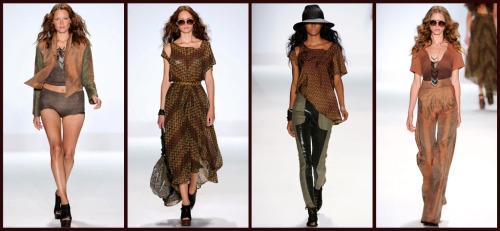 The above photos are from the winning collection – from Gretchen Jones.  I was extremely saddened when she won, and didn't believe that her clothes were beautiful, special, or anything else remotely good.  Her prints were a bit of a yawn, and kind of well, ugly.  I couldn't believe it when they announced her the winner.  It was a sad, sad night.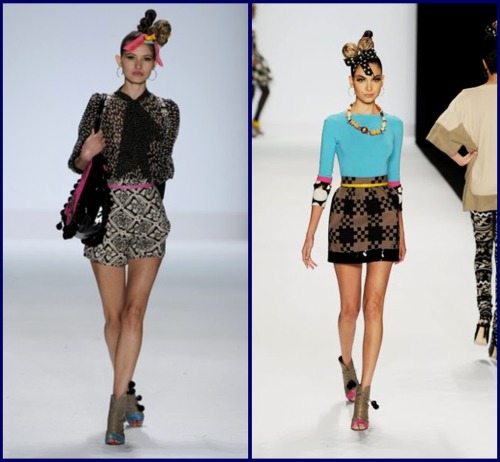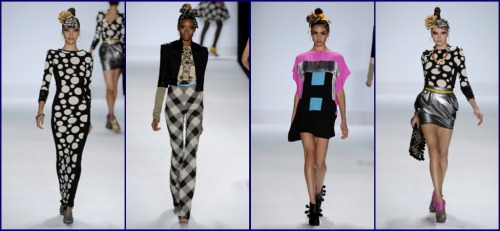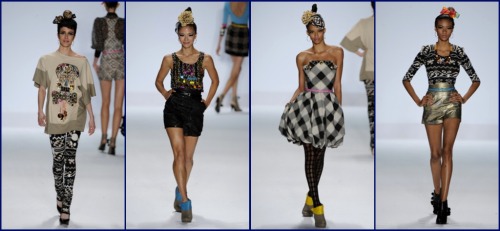 THIS was the collection that should have won by Mondo Guerra.  It was bright, colorful, unique, and very very special.  I LOVE the skull t-shirt, and all of his beautiful head pieces.  His use of black and white and his mix of prints are magical!  I loved each and every look, and would be so fortunate to own one (or more) of his pieces some day!
So, I'm dying to know – what did YOU think of the finale?  Who was your favorite designer over all, and were you happy with the outcome?