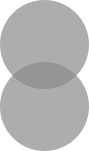 I love shoes.  Looking at these photos is making me happy right now.  However, I do not love the stereotype that American women only love chocolate, cheesy tv shows (mostly about women in corporate jobs having one night stands), and SHOES.  I don't not want to fit into that stereotype, but I also don't want to give up my love of dressing my feet.  Is it possible?  It better be.
Do tell which of these are your favorite pair – I'm dying to know!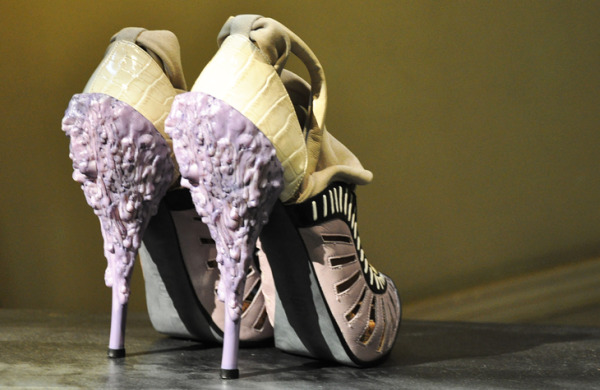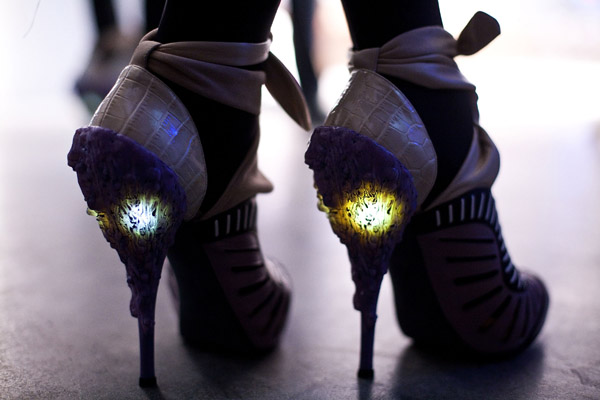 Rodarte illuminated heels.  I so want to wear these in the middle of the night along a dark brick street in London.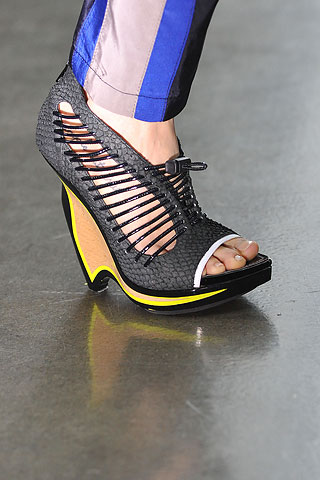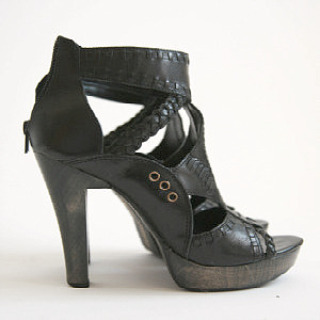 Braided leather.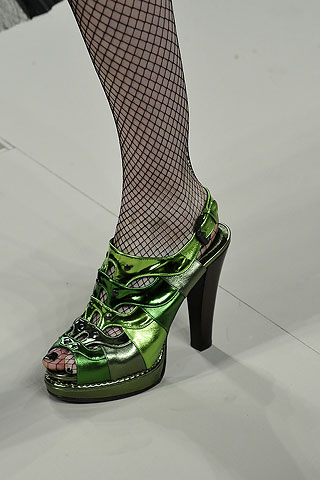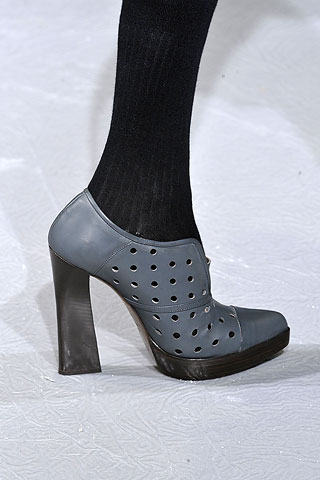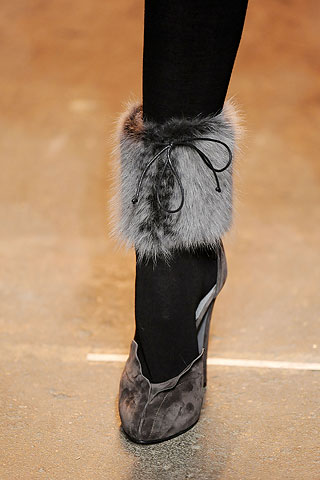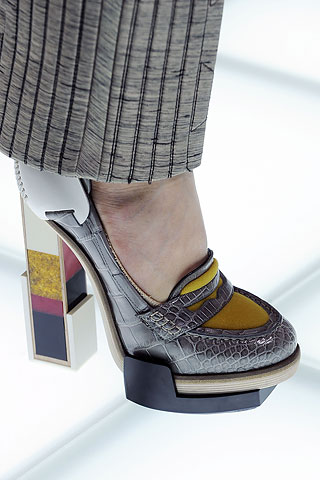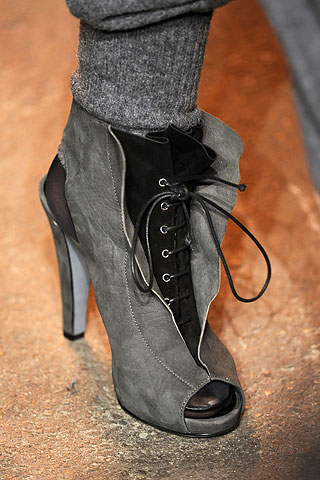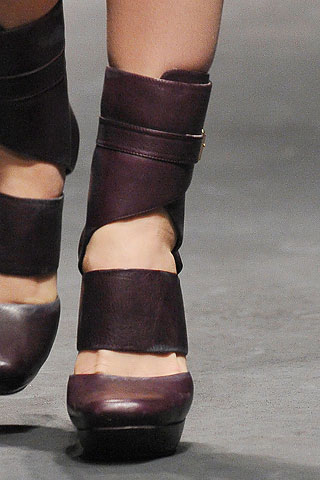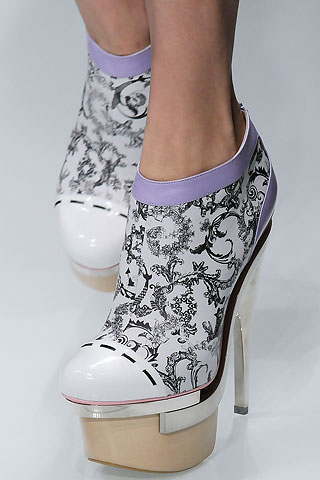 Perfect springtime heels.
(Rodarte heels via JakandJil, Proenza Schouler wedges, Chinese Laundry platforms, metallic green heels by Bottega Veneta, grey heels by Marni, fur ankle wrap heels by Thakoon, multi-colored boots by Balenciaga, grey and black ankle boots by Thakoon, mauve heels by Lanvin, springtime heels by Versace)