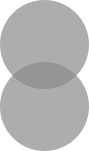 This is Oliver.  He is my new friend and trusty sidekick that I found while antique junking in Bristol, South Dakota.  It has a population of 377 and I wonder how often they change that sign – it's rather specific and I feel that it would better suit them to round, don't you agree?
I have spent the last 5 days relaxing, drinking tons(and I mean TONS) of coffee and Dr. Pepper and hanging out with my beautiful and fun Aunt, Uncle, and cousins.  It has been a fantastic vacation and I am excited to go home today to see my family but also sad to be leaving all the ease of living temporarily in South Dakota.  My cousin, Elise, was amazing and took me on a trek about 40 miles from her house yesterday so we could spend the afternoon scavenging antique stores.  The Sanders family owns three – count them three – buildings full of delicious treasures and vintage finds for me to drool over and then make the tough decision of what to take home.
The first place we went was an old two-story school house that has so much stuff in it, you could spend weeks digging through each room and still not see everything.  If there is such a thing as antique and vintage heaven, I was there and spent 3 glorious hours basking in and trying desperately to see every nook and cranny.  I wanted to take everything home but decided on a few fabulous finds and thought it would make your day so much brighter if I shared them with you.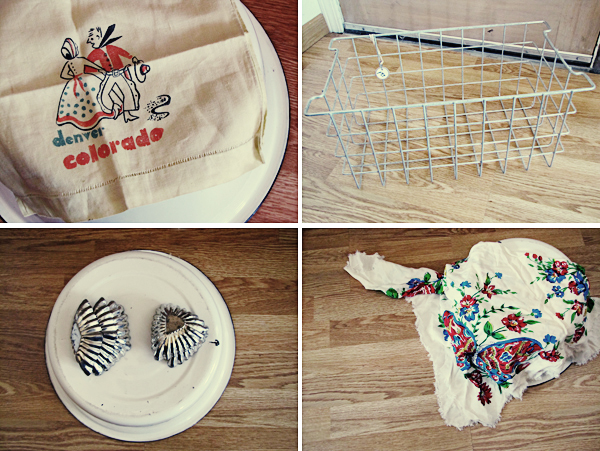 1. Yellow hankie – Colorado all the way
2. Large wire basket for all my treasures at home
3. The cutest little tart molds ever!
4. Colorful handkerchief for when my neck gets chilly
Bowls to match my Anthropologie dishes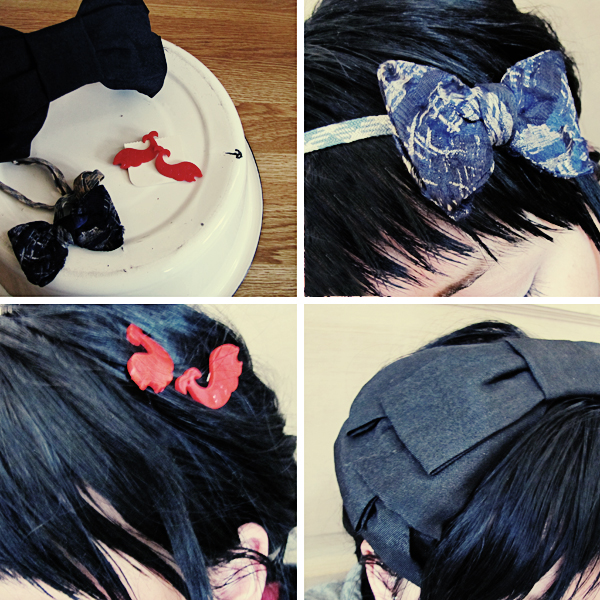 1. Old gentleman's bowtie for my hair
2. Two red fish barretts
3. Vintage black bow cocktail hat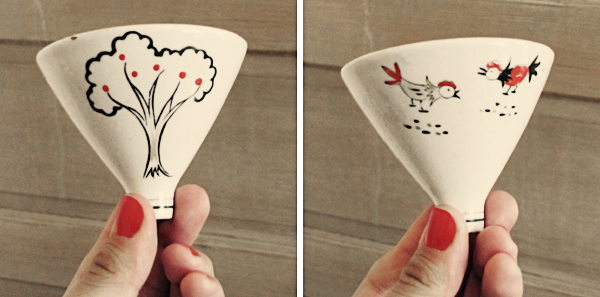 The cutest ceramic funnel I've ever seen!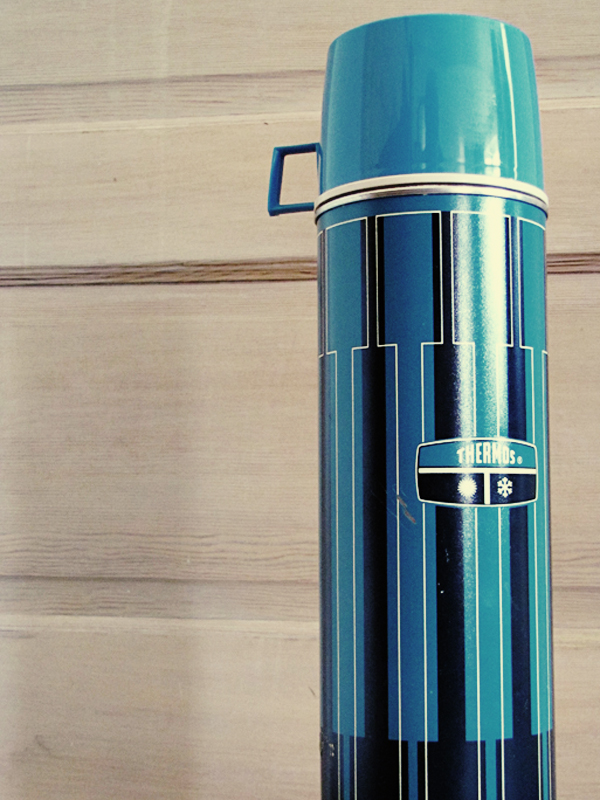 Thermos LOVE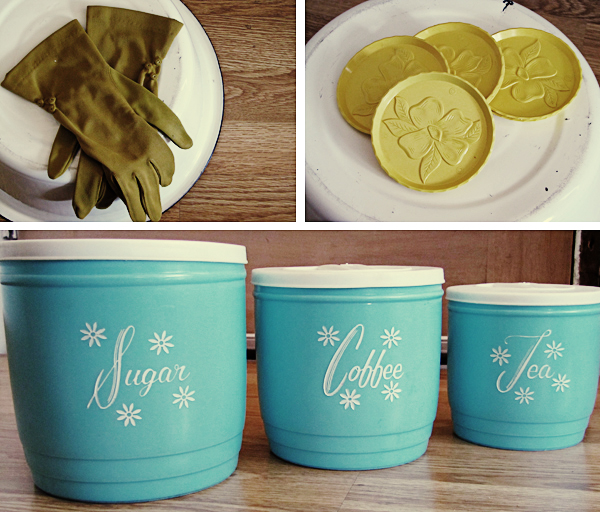 1. Mustard yellow gloves
2. Six yellow flower coasters
3. Robin's egg blue kitchen canisters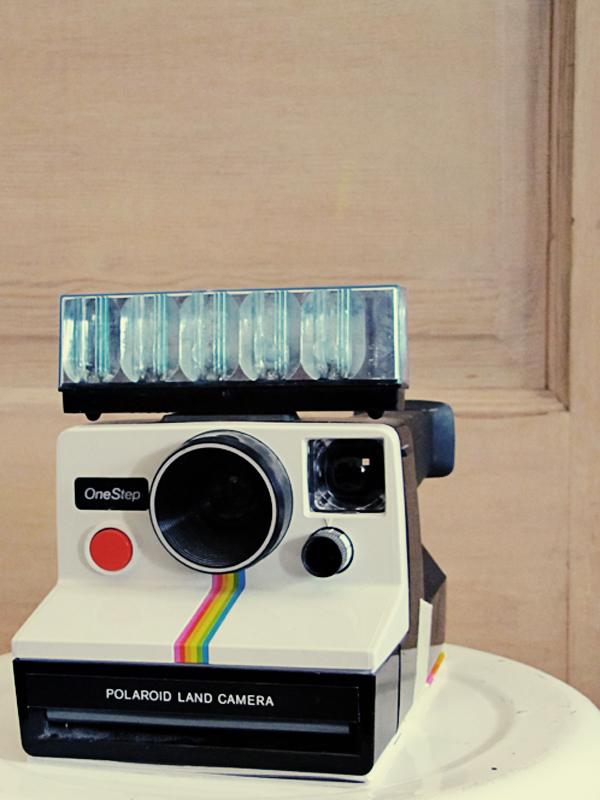 A stinkin Polaroid OneStep camera!!  I have no idea if it still works but I am crossing my fingers!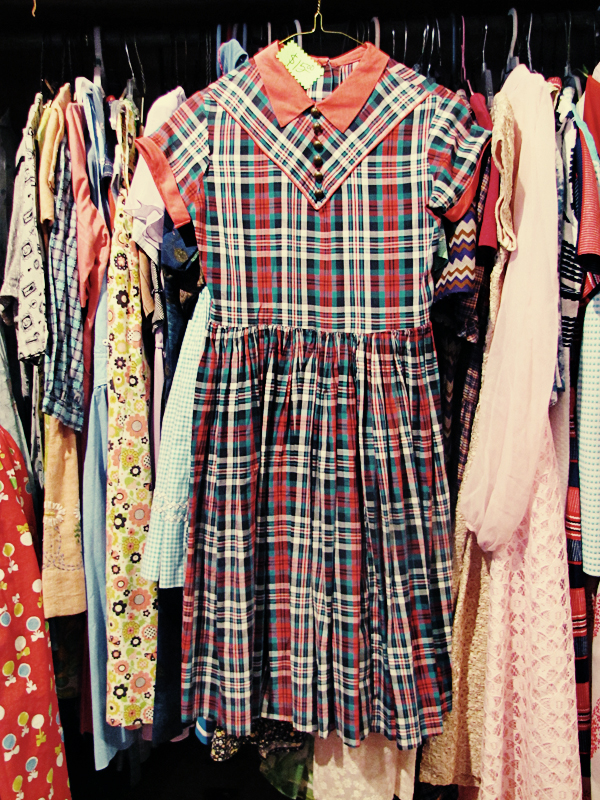 Now – I couldn't bring myself to pay $15 for this dress so I am not coming home with it – but I LOVE it!
Also seen in some of the photos as a stand for other items is a large enamel basin for me to use when I make Timpano.  I have been looking for one without lots of rust and chips for quite awhile now so I can actually cook in it and I was so excited to come away with one in such good condition.  All of my purchases are already very dear to my heart and I can't wait to get them home!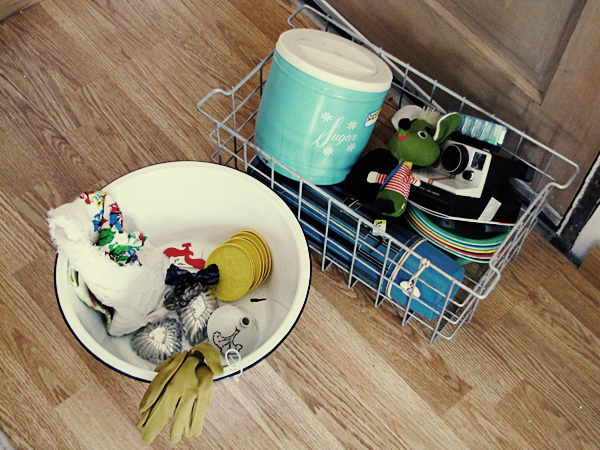 Oliver and I will be making a few more stops to antique stores on the way to the airport and I am hoping to cram my suitcases to capacity.  I hope this has brightened your day, it has definitely made mine more cheerful by sharing all of my new loveliness with you!  Cheers from Oliver!  …and me too.