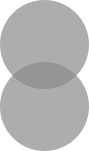 Last weekend I saw American Hustle at the Best Picture Showcase, and although the movie wasn't my favorite of the weekend, the costumes and set design were seriously inspiring.  And when I came across an adorable champagne-colored jumper this week, well, I couldn't pass it up.
Metallic gold/champagne romper – Rachel Roy
Black sparkle tights (with a hole in them) – I don't remember
Nude booties – H & M
Did you see American Hustle?  What'd ya think?