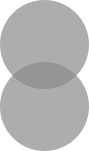 Today is Thursday.  Wanna see the outfit I wore?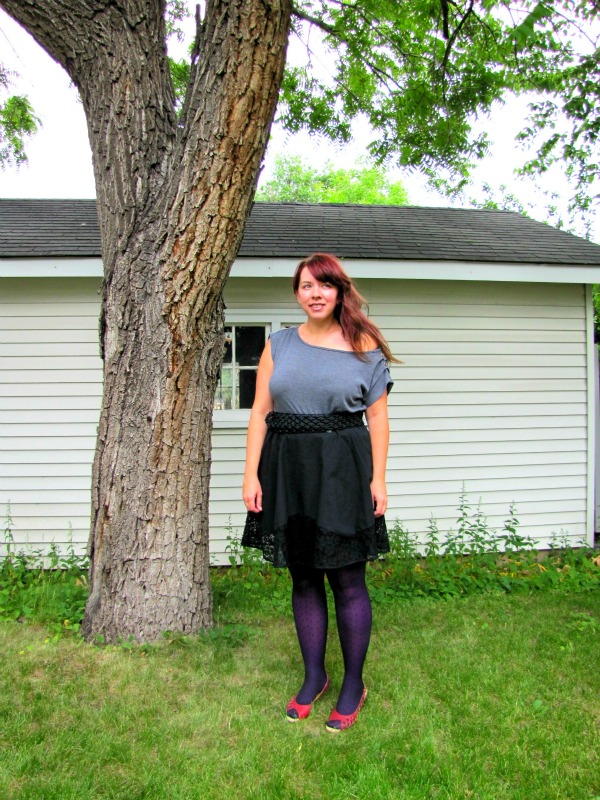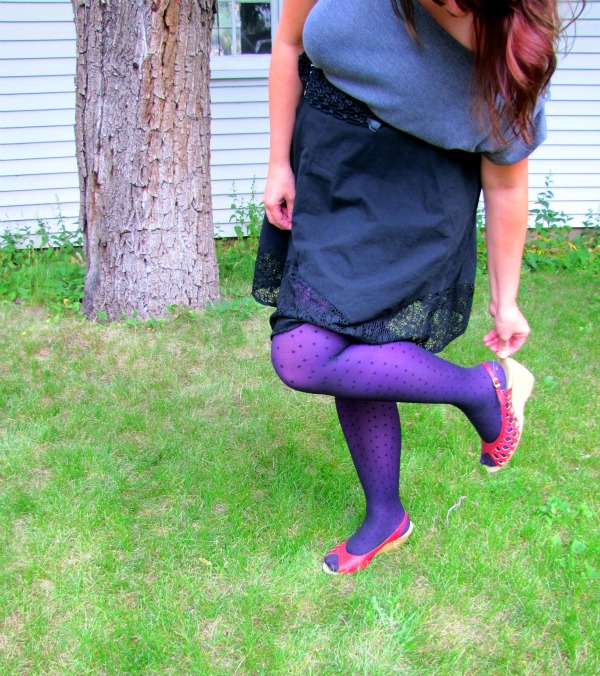 My favorite part of this outfit is the tights.  I have been experimenting with "stacking" 2 pairs of tights together, which gives me lots more looks.  Although, if the weather is warm, it does get a little toasty sometimes.  The things we do for fashion right?  The black lace skirt is cut off of a cowgirl dress, and the shirt I got for free at a clothing swap.  The vintage wedges with cutouts are so comfy- I never get tired of a good peep toe:)
Today, Stormie and I had Project Thursday, but I snuck outside to take these photos.  Isn't Stormie's yard pretty?  I love her huge trees, and cute little garage.  Our last few Project Thursdays have been been a little on the slow side – I think we may need a to-do list every week to motivate….or maybe just a nap beforehand:)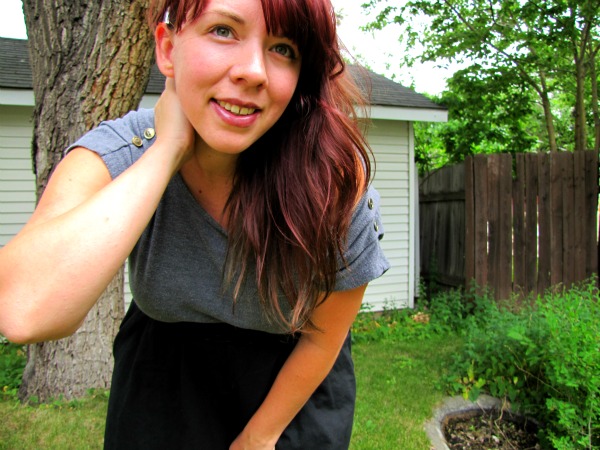 Tomorrow I am going to scout out some garage sales while my kiddos are at their last day of VBS.  I hope to find some cute new jewelry, and possibly a really pretty coffee table.  I hope, I hope…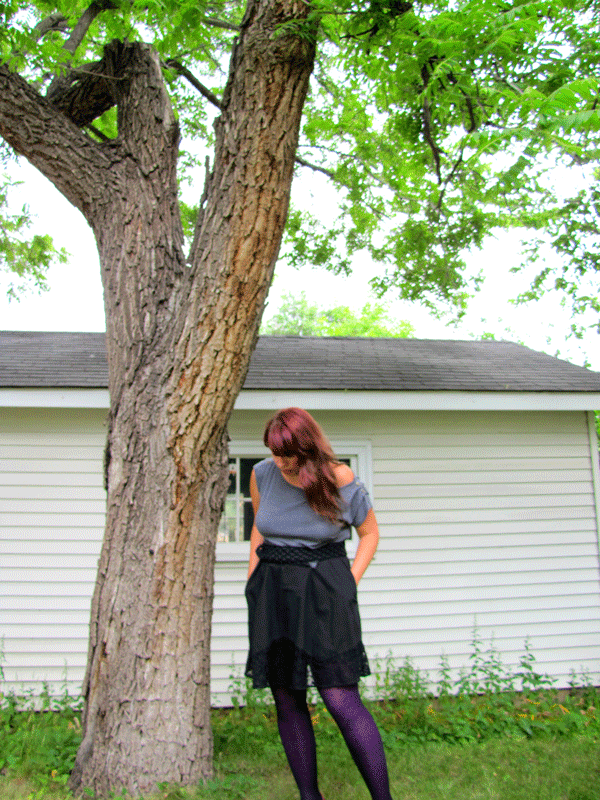 Got any fun weekend plans?
Love,
Stephanie May*
(thanks Tristan for the breezy photo!)