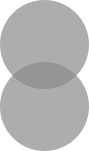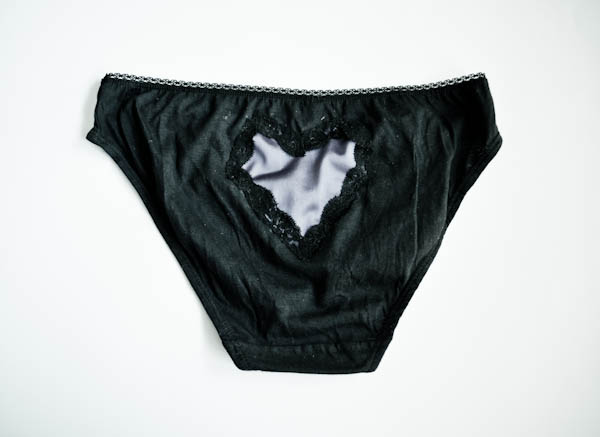 Love is in the air, Valentine's Day is just a few days away, and I felt like having some fun and gettin crafty.  And what's more fun than DIY heart cut out underwear?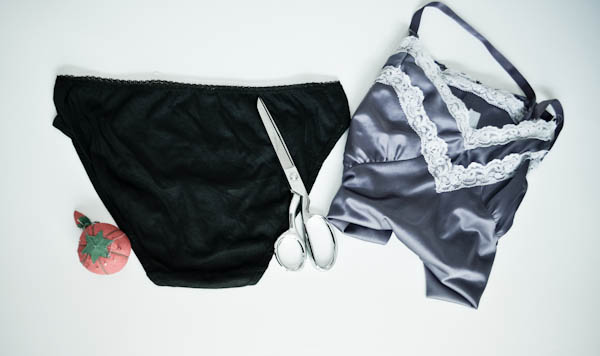 You'll need:
Undies.  New, used, any color or fabric, preferably clean;)  I used new black cotton underwear.
Scissors
Pins
Needle/thread or sewing machine
Fabric for heart in contrasting color
Trim to go around heart in any color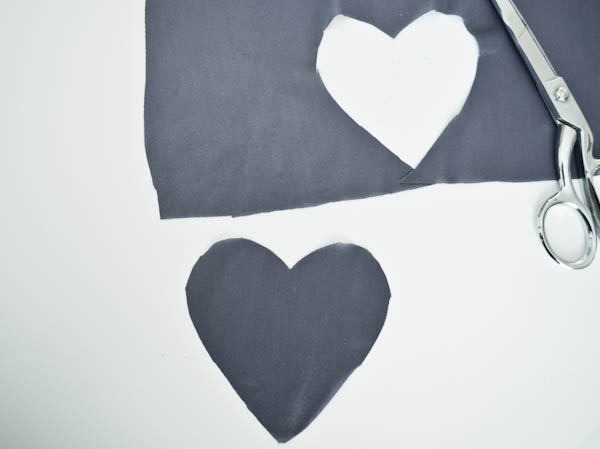 Cut out your heart.  Big or small, it's up to you.  I used a sheer, silky fabric from a purple camisole that I don't wear anymore.  I cut the heart free-hand, but you could use a stencil if you needed too.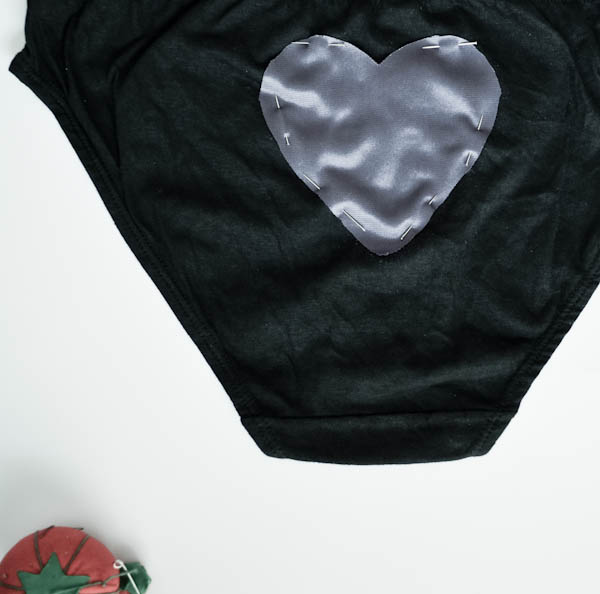 Position and pin the heart in place on the back of the underwear, and stitch into place with a needle and thread or a sewing machine.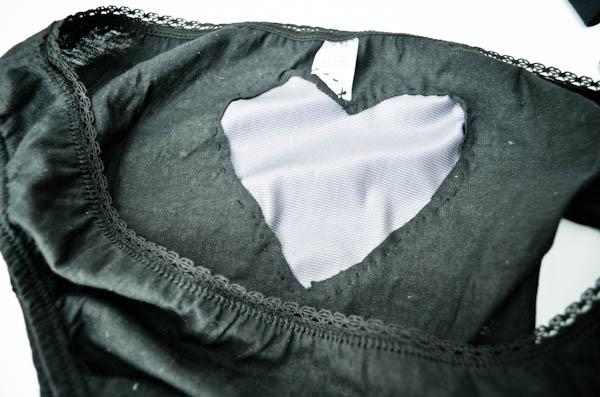 Turn the underwear inside out and pull the two pieces of fabric apart and trim the inside fabric out so that there is an "opening".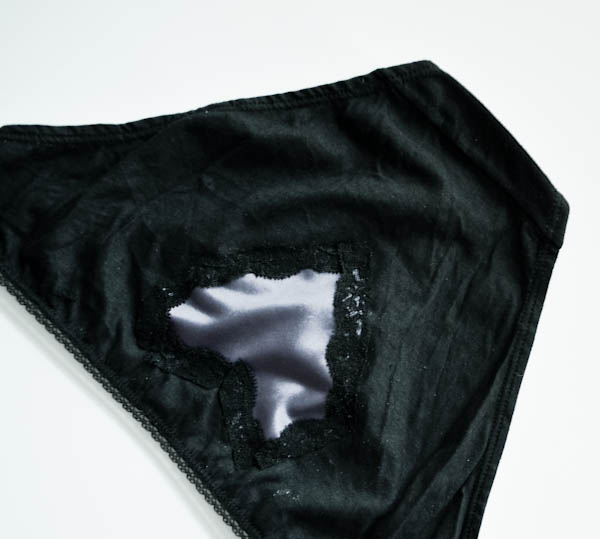 Stitch your trim of choice around the outside of the heart (I used black lace), and you're done.  This project was very quick, cheap ($1 total), easy, and could be done in numerous different ways.  No, I won't be modeling them for you today, but I DID model them for my husband Tristan, and they were….a hit:)