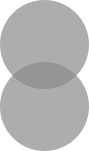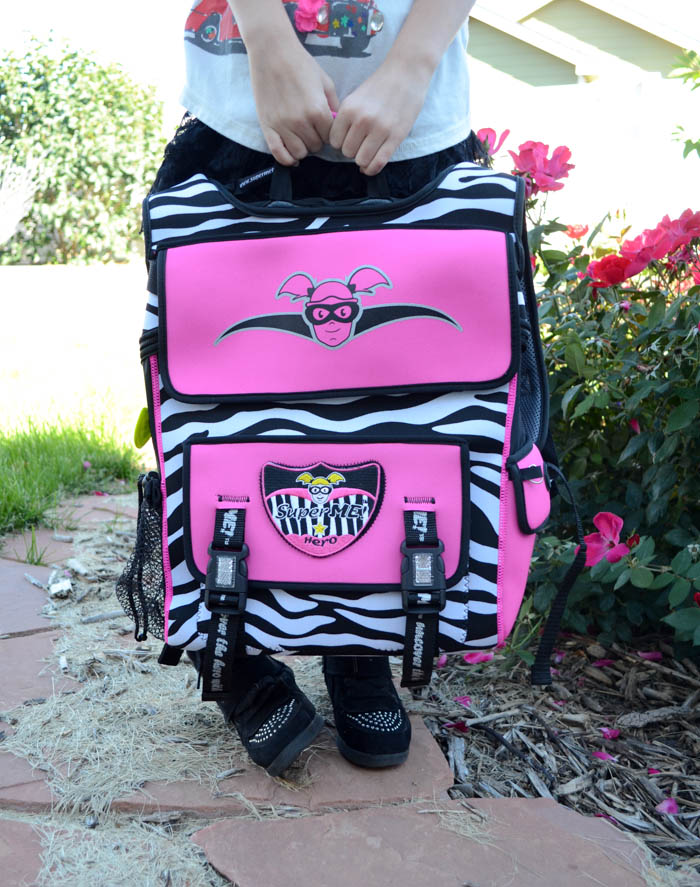 Hi friends!  I'm back from a longggg week of being sick in bed.  It was honestly one of the worst weeks of my life – I ended up in urgent care because the sickness just wouldn't go away.  No fun at all.  I'm feeling much much better now, and I'm ready to get back in the swing of things around here, starting with this ultra-cute backpack!  It's made by SuperMe, and this one is the zebra hoodie backpack – how adorable is it!?  Guini and Gemma absolutely LOVE this backpack!  The colors are so bright and vibrant, and it's just the right style for growing-up kiddos.  It's got a pocket for an mp3 player, snack pocket, and main pouch for books, laptop, ect….  But their favorite part?  It's got a built-in hoodie that fits in a zippered pocket when it's not being used.  They both just about had a heart attack when I showed them that:)  And with all the rain we've been getting here in Colorado, they might just need that hoodie quite often.  They also make cape backpacks for the little super heroes in your life.  SO cute.
You should definitely check out SuperMe backpacks on their website and FaceBook page.  If you are looking for a unique and special backpack for your child, they are sure to love these.  All 3 of my kids think they are really cool, and my girls have already worked out a schedule for the two of them to share this one at school:)
Thank you to SuperMe for introducing us to your line!