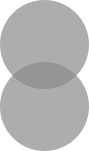 Did you go look?!  Was it the first thing you did on Monday morning, the day of love?!
…It wasn't??  Tisk Tisk.  I just really don't know why looking at the reveal of the Anthropologie wedding site was not at the top of your to-do list.  Well, in any case – you can read my previous post about it here.  You can also jump over and visit the site here, which you should do RIGHT NOW if you haven't already.  Really.  Please, do it.
The site is lovely, absolutely gorgeous and breathtaking.  Here are a few of my favorites from the collections(but you really must go look for yourself, there is so much):




And the gowns….gasp, they are gorgeous!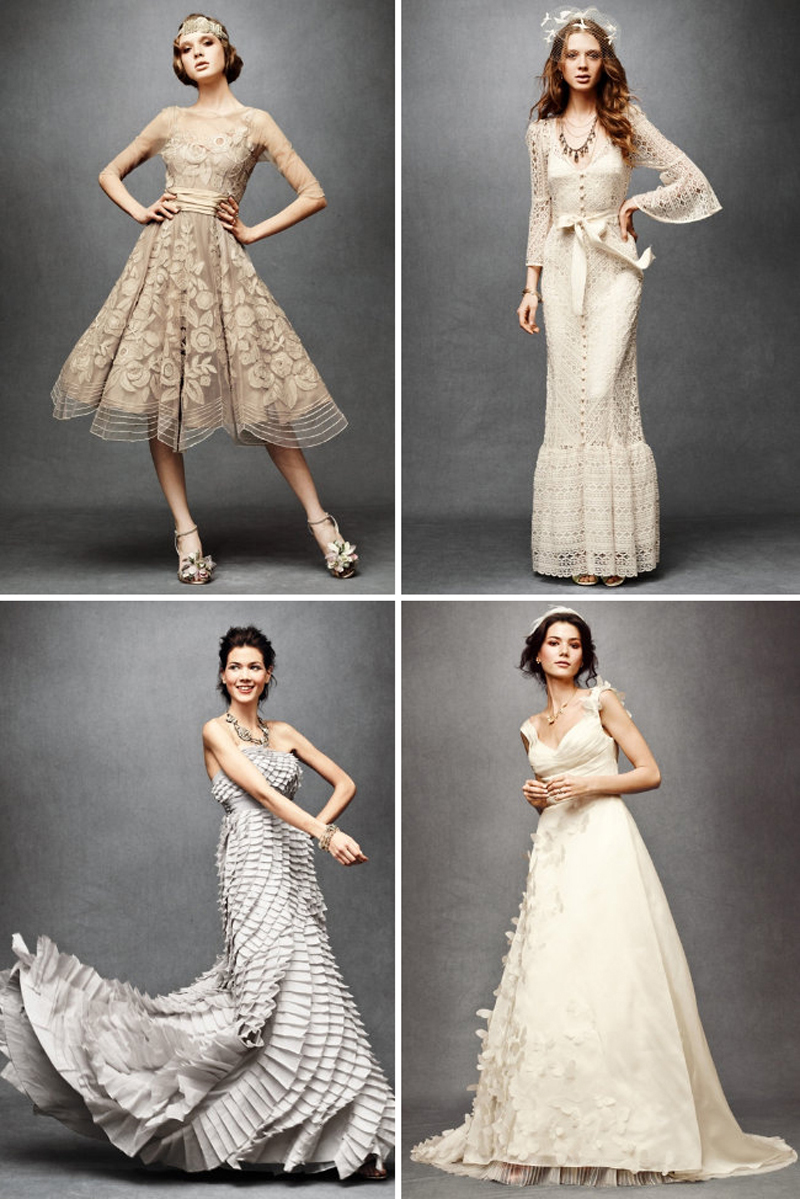 For each gown they also have a 30-second video clip of the girls twirling and looking otherwise radiant so you can see the movement of the dress.  Fantastic.
One other fun feature(among many) is a little 5-question quiz to find out, "What kind of bride are you?"
No, I'm not a bride…but I did answer how I would currently plan my wedding if I had one coming up and this is what mine said: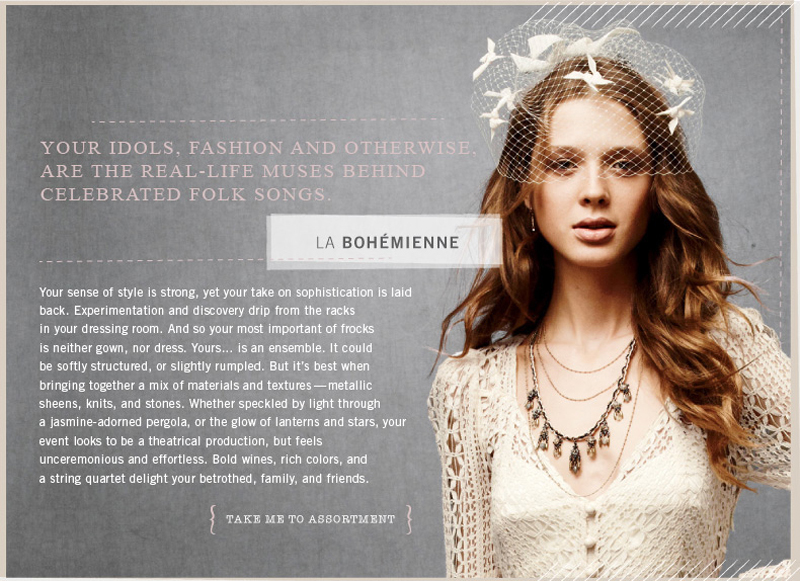 I really think they completely get me, don't you?  This site is so much fun to explore, I promise you'll love it!
Love love love!
Stormie Dae*