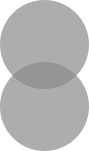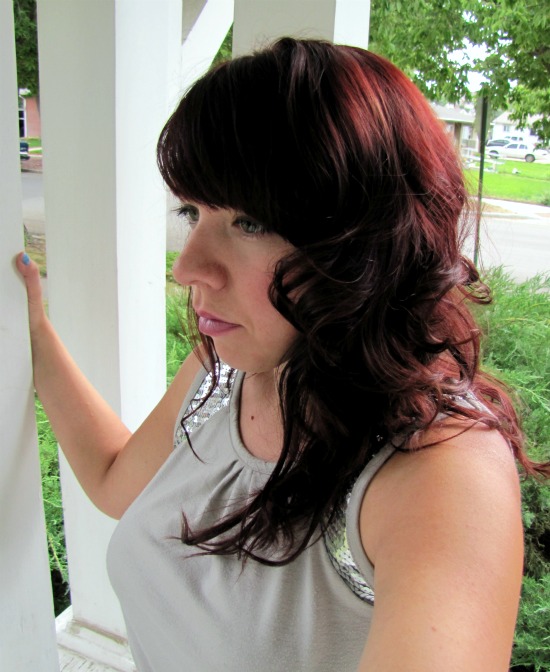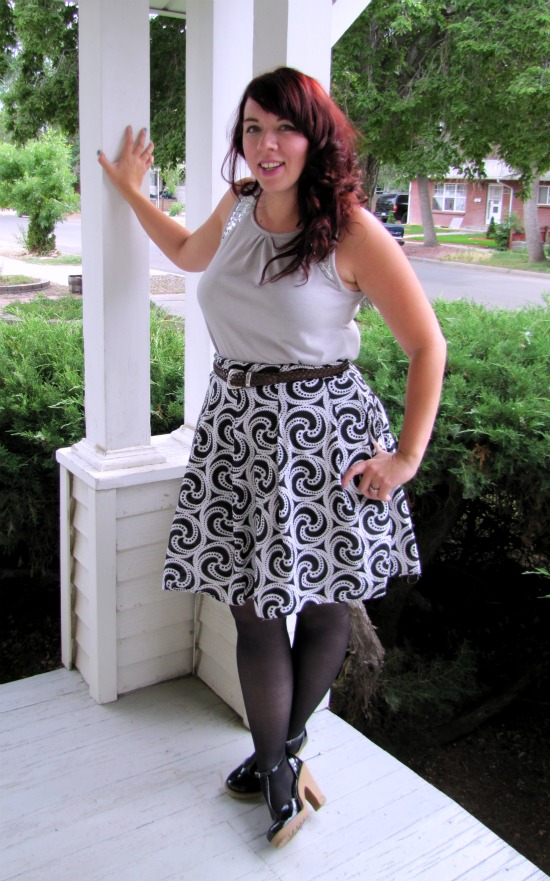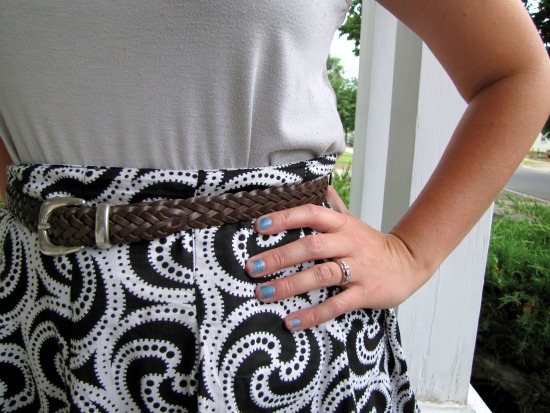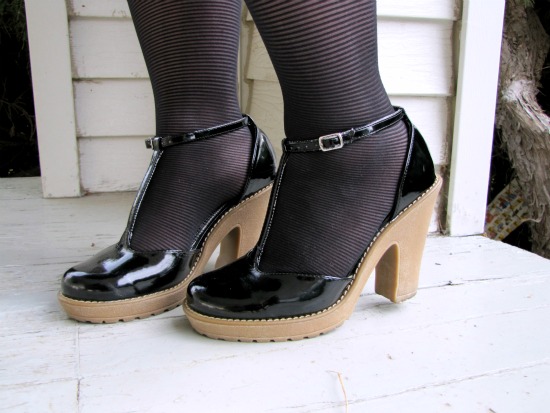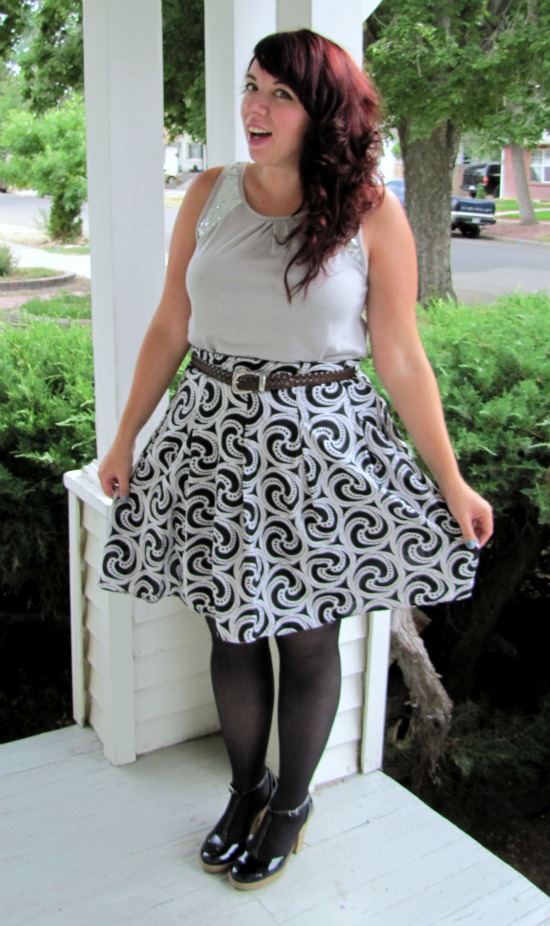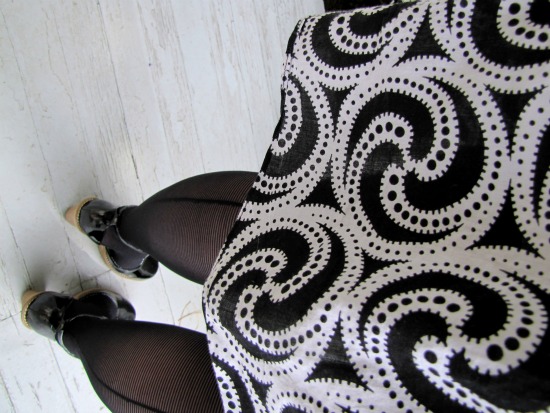 I wore this outfit last week on the same day that I got a haircut.  It is one of my favorite feelings in the world getting my hair done.  I always leave the salon feeling like I'm gonna have an amazing day…  Stormie was kind enough to take these photos of me on her front porch – isn't she swell?  :)
Details:
Grey sequin top – Forever 21
Black & white skirt – Thrifted
Shoes – Colin Stuart (thrifted)
Tights – Vera Wang
Belt – Thrifted
……………………………………….
July 4th was an interesting day for us.  The forecast was calling for 101 degrees in Colorado, so we stayed indoors for the first half of the day.  We then decided to take the kids on a picnic up to Nederland, CO (where the projected high was only 79 degrees!).  Unfortunately, our car didn't like the hour long drive in the intense heat and decided to break down when we were half way there.  It turned out alright though because we had a cooler full of snacks and drinks and sat talking, laughing, and eating on the side of the road.  At one point I turned to Tristan and said, "oddly enough, I'm actually having a really good time".  And I really was – I love my family:)  We made it back home, and had our picnic on the living room floor while watching Beakman's World (yes!).  Then we had a fire in the backyard and made S'mores, before going to see the fireworks show.  What could have turned out to be a really bad, negative experience, turned into a really good one.  Sometimes it pays to look on the bright side:)
What did you do yesterday?
Love,
Stephanie May*