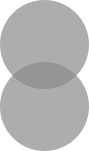 Hello everyone!  How was your Christmas weekend?  We hope it was good and nice:)  Today is a very exciting day for me (Stephanie May), because it is my wedding anniversary!  I have been married to my husband Tristan (I love you!) for 9 whole years.  Wow.  We were just 2 young kids (19 and 21) when we tied the knot, and although I wouldn't recommend getting married at that age to most other people, it worked out very well for us, and I am still very much in love with him ♥  In honor of my anniversary, we (the sisters, May & Dae) wanted to do our Etsy Picks this week about winter weddings.  I love winter weddings, and I would LOVE to do a vow renewal ceremony sometime in 2012 for our 10 year anniversary, so it was super exciting to look up ideas for something like that – fun fun fun!  If you or someone you know is planning a wedding, you should definitely look to Etsy for some awesome handmade and vintage wedding goodies:
Stephanie May's Etsy Picks:
If I were having a wedding this winter, I would need: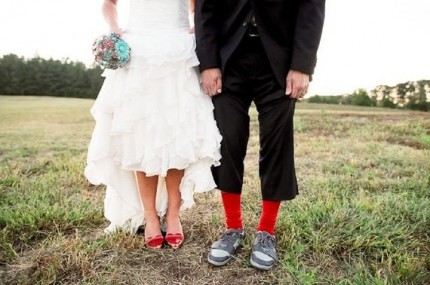 Matching heels and groom's socks with a gorgeous handcrafted bouquet.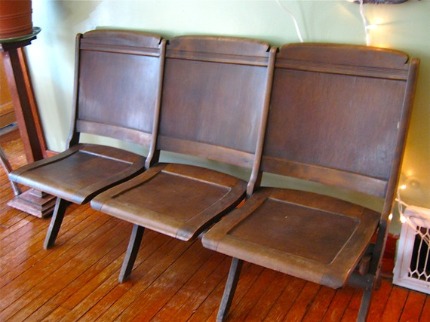 Lovely vintage theater seats for all of the guests (I obviously have a fantasy budget for this).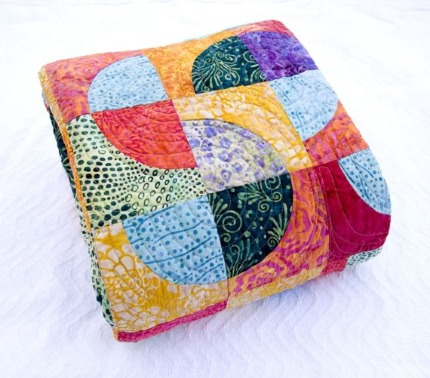 A colorful handmade quilt on each chair for the guests to wrap up in when they get chilly.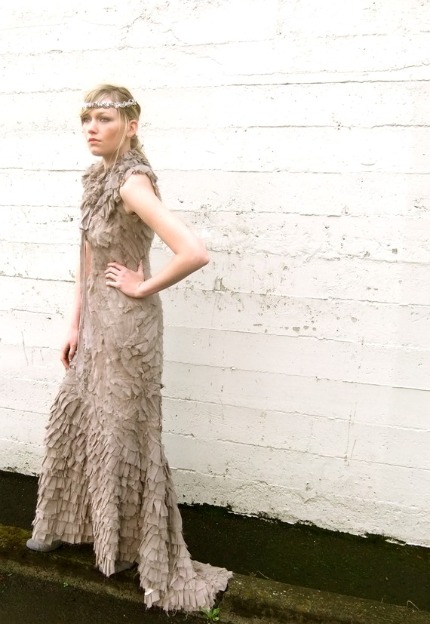 A beautiful, non-white dress with ruffles and raw edges.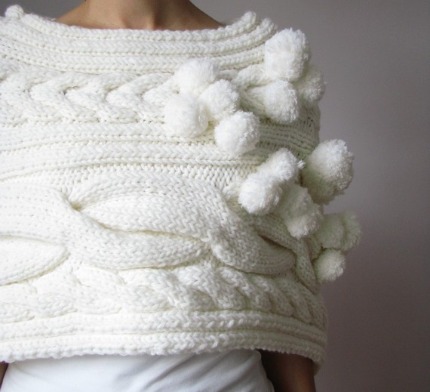 A breathtaking knit wrap to keep me snug.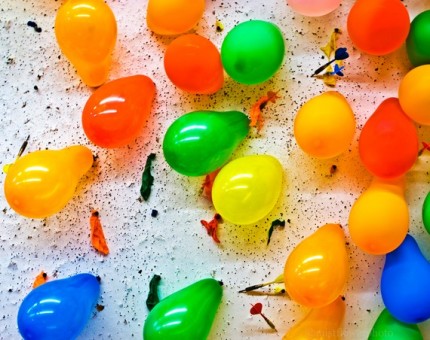 Balloon-darts, other carnival games, and carnival rides at the reception.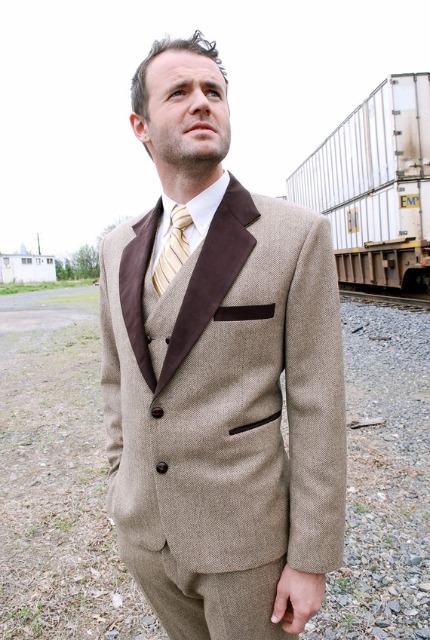 An amazing double breasted suit for Tristan.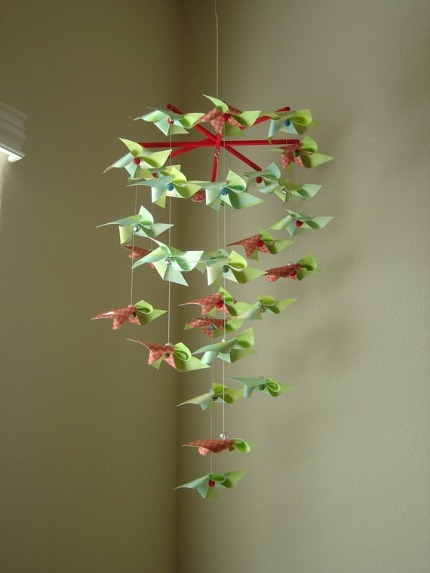 Pin wheels.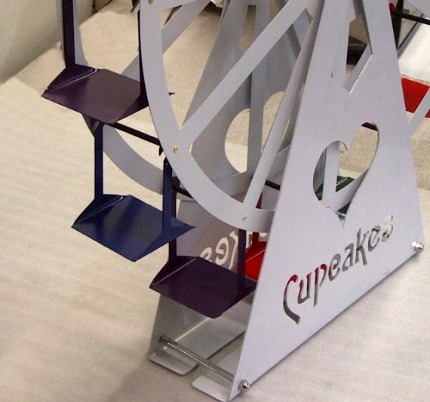 And of course, a mini-ferris wheel to serve our red velvet cheesecake cupcakes to our guests.   :)
Would you want to come to this wedding?
(jewelry bouquet by The Ritzy Rose, theater seats from Dirty Birdies Vintage, quilt by Carolina Patchworks, wedding dress by Kate Towers, knit cape by Fashionable Knitting, balloon dart photo from Mist Flower Photo, suit by Michele Nassaney, pinwheel mobile by Pickled Parlor, ferris wheel cupcake holder by Knob Creek Metal Arts)
Stormie Dae's Etsy Picks:
Since I'm not married yet, I can't give away all of my real ideas:) but here are a few I love: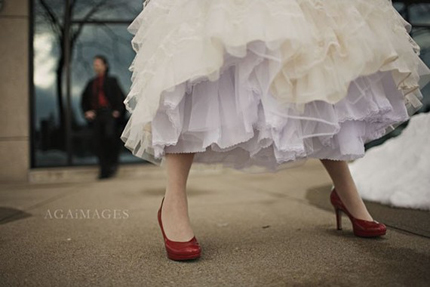 Vintage dress with lots of lace and layers.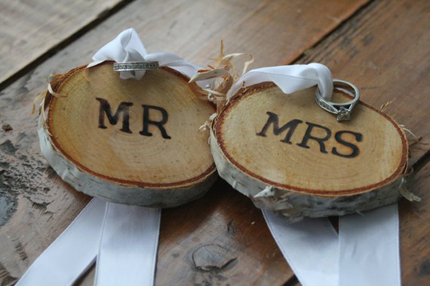 Rustic ornaments celebrating the union.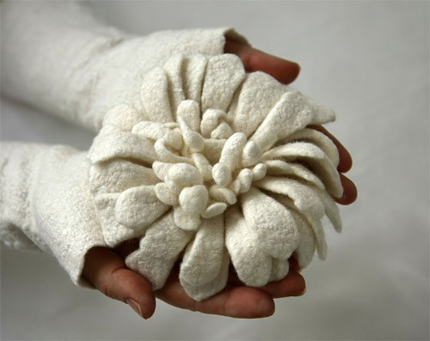 Large flower brooches.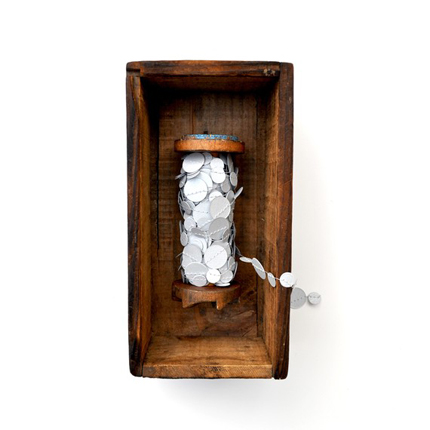 Thousands of little confettis strung about.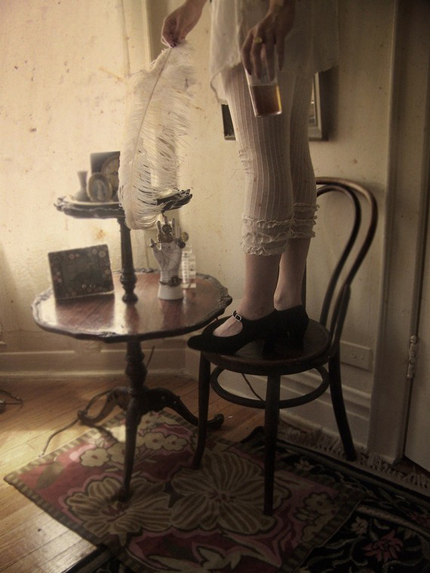 Ruffled leggings to keep the bride warm.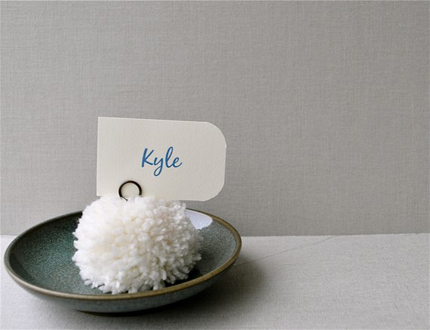 Place cards at each setting – don't these look like cute little snowballs?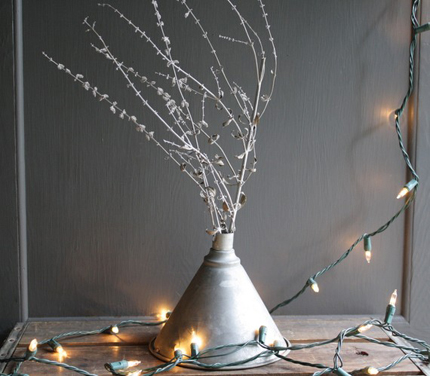 Random household objects and lots of light for decoration.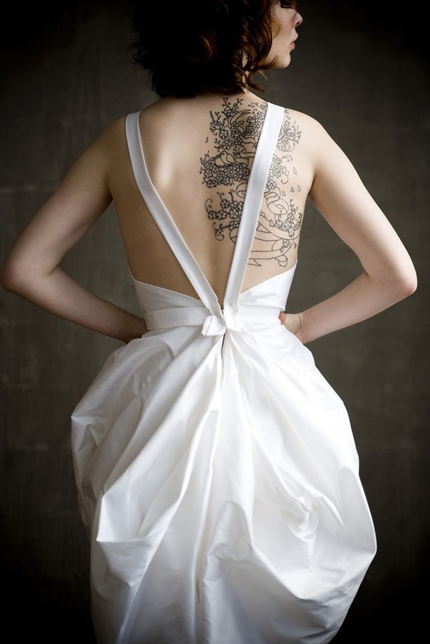 A fun party dress for the rehearsal dinner or reception.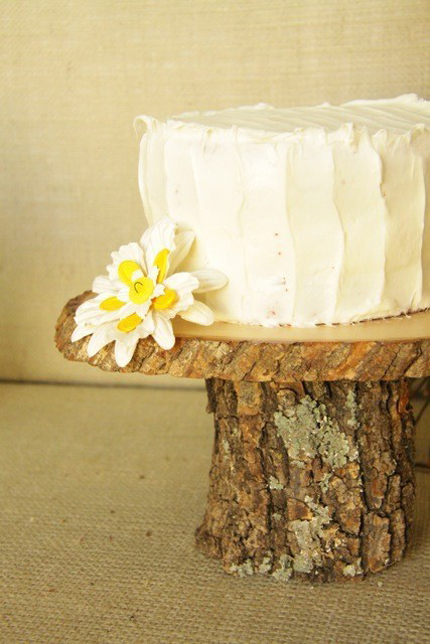 Non-traditional cake plates.

(Vintage inspired lace wedding dress by Your Fairytale Wedding, Wooden Mr and Mrs tree ornaments from Little Wee Shop, Hand felted dahlia brooch by Jurgita Mi, Silver spun metallic confetti garland by Kristina Marie, Country fried ruffle leggings by Bayou Salvage, Yarn pom pom place card holders from Imeon Design, Vintage metal funnel from Little Byrd Vintage, Poufy party mini dress by Love June,  Wooden cake plate by Sunday Hatch)